ANDRE HARRELL, RIP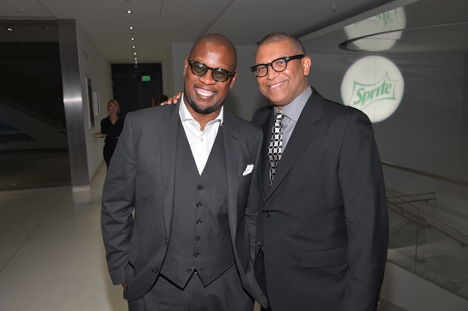 We met at the New Jersey Black Film Festival, which is the oldest black film festival in the nation.  I had two of my short films in the festival.  One was THE KOLD WAVES, about a white kid auditioning to be the drummer a black high school band.  The other was REGGIE'S WORLD OF SOUL, a precursor of sorts to IN LIVING COLOR.  
After the screening I met two young men who would become lifetime friends.  One was Trey Ellis, an up and coming novelist.  The other was Andre Harrell, who was a radio executive by day and a rapper by night as half of the duo Jekyll and Hyde.  Andre quickly put his arm around me and said he was starting a new record label, Uptown, and we would be making movies together soon.  That sounded good, but far-fetched.  I asked about getting some music video work, which seemed a lot more attainable.  
Andre came through with the videos.  Two for 50k.  Those videos put me in real show business.  That led to a lifetime friendship.  Dinners, parties, intense conversations about black culture, black people, everything. Andre's journey from a Bronx-born MC who rocked parties in the park to marketing student in college to guy selling radio ads to manage and record executive gave him not only unique insights but the colorful and persuasive ability to articulate his vision.  He left us way, way too soon.