BEST MUSIC OF 2016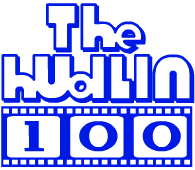 The Hudlin 100 are ten lists of ten, chronicling the most interesting things of the year. This list is the best music of 2016.
MAXWELL
Master balladeer made an uptempo album that didn't rely on hip hop or EDM beats to keep it moving.
But of course, there are plenty of killer ballads as well.
A TRIBE CALLED QUEST
Comebacks wish they were this good. One of their greatest albums period, let alone after an extended hiatus. Great guest artists, inventive music and Phife!!!!
DRAKE
He's just unstoppable. Hit after hit.
JOHN LEGEND
His guest appearances on Common's album with Rain and on the Hamilton Mixtape with History are enough to get him on this list. But with his new album, his appearance in La La Land and producing Underground for WGN, few people are as productive as John. And he's a great guy.
THE HAMILTON MIXTAPE
Thanks for making us remember how dope Ashanti and Ja Rule are! Also for the tracks from Sia, Kelly Clarkson, John Legend, Jill Scott, Andra Day, Common, and the demos from Lin Manuel Miranda.
CHILDISH GAMBINO
There are many Clones of Dr. Funkenstein, but this album really celebrates those early Funkadelic albums. However, the most true expression of the Funk is his show, Atlanta.
SOLANGE/BEYONCÉ
Sisters each with a number one album…but it's not just about the numbers. They both are making interesting music with big cultural resonance.
CHANCE THE RAPPER
Most independent artists don't know how to make music this clever and commercial and honest to all that he is. He's inspiring.
ANDERSON.PAAK/NX WORRIES
The official next big thing, Anderson's "Come Down" was a banger, his live performances incredible and his NX Worries was a brilliant concept, it's Iceberg Slim's version of Marvin Gaye's I Want You album.
THE BLACK MOVIE SOUNDTRACK AT THE HOLLYWOOD BOWL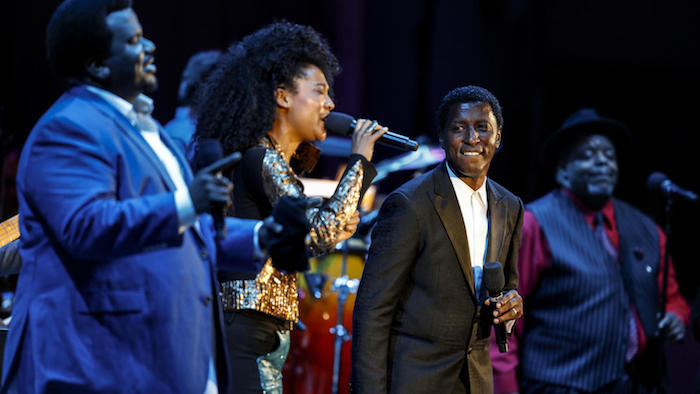 Ask anyone who was there, this show was the live musical event of the year. No brag, just facts.
Lalah Hathaway covers her father's song Lil Ghetto Boy from Come Back Charleston Blue, written by Quincy Jones.
Common performs his Oscar winning song Glory with Alice Smith.