CHRISTOPHER HUDLIN PROFILE IN I AM ESL MAGAZINE!
Glad to see my brother Christopher get some press for his work as a businessman and a community activist in our home town of East St. Louis.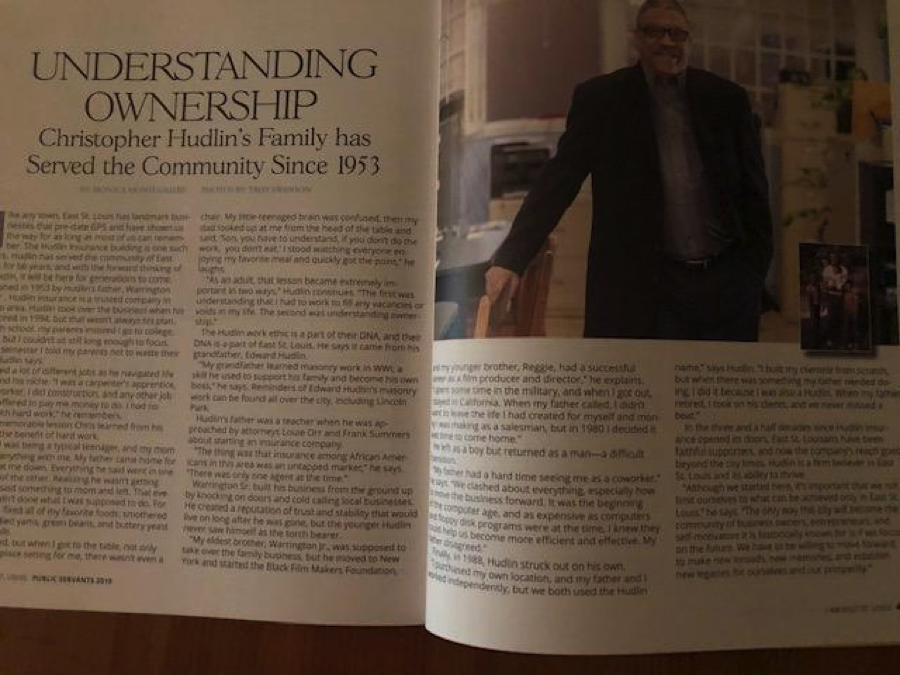 In addition to growing my father's business, keeping it alive and thriving since it's founding in 1953, he also works with the local government and community leaders to help bring back the city with housing and business development.
I love this magazine. The stock of the paper is gorgeous!
Let's also talk about the woman behind it: