DC's Milestones in History: Tananarive Due Details Her Alexandre Dumas Story
BY D. R. BICKHAM | CBR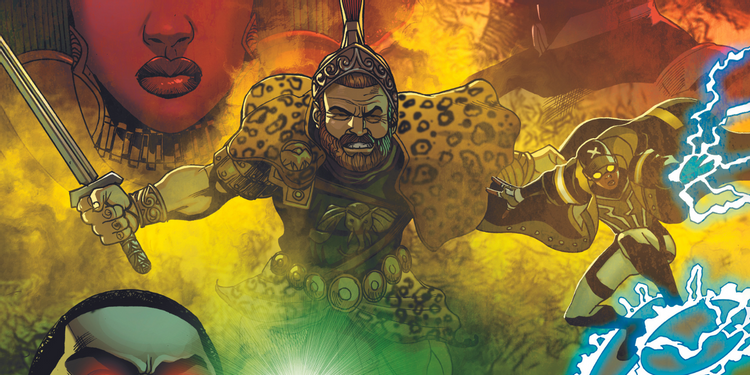 The mission statement of DC Comics imprint Milestone Comics has always been centered around bringing diversity to the world of comics and representation for people who have been traditionally marginalized in the genre. Although the company was first founded in the '90s, Milestone is staying true to its mission with the one-shot anthology Milestones In History, which tells the stories of several affluent people of color throughout history. Included in the eighty-page special are stories of social activist Katherine Dunham (written by The Fresh Prince of Bel-Air co-star Karyn Parsons), the legendary musical genius Prince, and the French author Alexandre Dumas, who was responsible for literary classics such as The Three Musketeers and The Count of Monte Cristo.
Award-winning author and teacher Tananarive Due tells the story of Dumas and his family in the volume, enlisting the artistic talents of Jamal Igle (Green Lantern, Superman, Teen Titans) to illustrate the tale. Due took time to answer a few questions from CBR about how she was personally inspired by the life of Dumas and why it is important to tell his incredible story.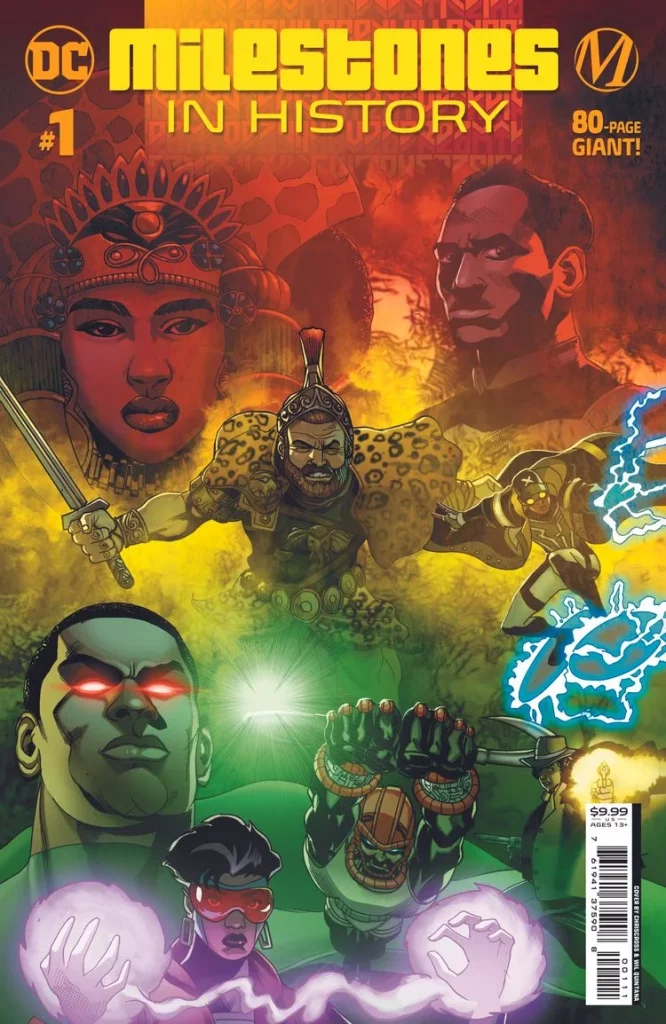 CBR: Why was it important for you personally to tell the story of Alexandre Dumas in Milestones In History?
Tananarive Due: When Reginald Hudlin reached out to me to invite me to work on this project, I said I would love to do it, but to be honest, I originally assumed that I would write a story about a Black woman. Then he mentioned Alexandre Dumas, and it was like being struck by lightning.
My fascination with Alexandre Dumas goes back to childhood for me. My late mother, a civil rights activist named Patricia Stephens Due, got us Golden Legacy history comics when my sisters and I were children, and one of them was about the Dumas Family. Oddly enough, I didn't remember reading anything about his courageous father or his son until I started working on this project. I only remembered my shock at learning that the author of The Three Musketeers was Black! (His grandmother was enslaved.)
It felt like this was a huge secret since no one had ever mentioned it to me before. When you're attending public schools that only seem to mention Black people when they're talking about slavery and everything else is about the accomplishments of people who do not look like you — trust me, that experience stayed with me. It reminded me of learning that a Black person, Crispus Attucks, was the first person who died in the American Revolution.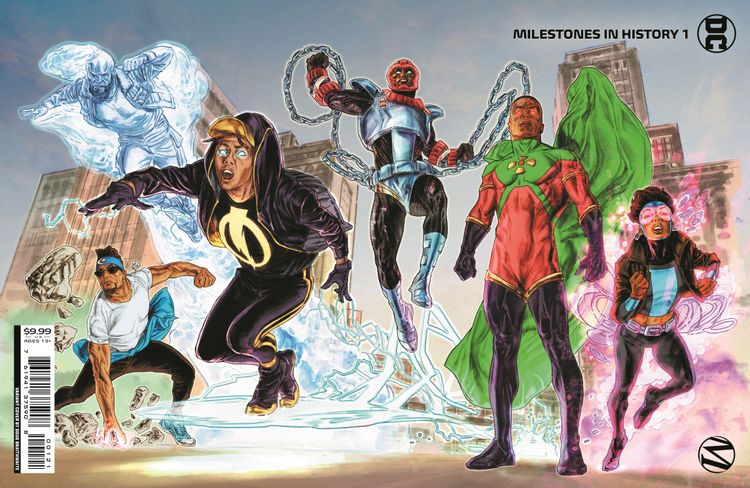 Knowing more about Alexandre Dumas helped me navigate other kinds of constant erasure to insert myself in places I otherwise might have assumed I did not belong. It made me wonder where else Blackness had been overlooked or ignored, which broadened my view of my own future possibilities. So I was already intrigued… but then Hudlin told me how Dumas' father had been a general under Napoleon, and I was hooked. That was it for me.
Years ago, I wrote a book series about African immortals that started with a novel called My Soul to Keep, and General Dumas reminded me of one of the characters in my book. Although this writing opportunity came close to the holidays, and I was crushed with other work, I fell into the research on General Dumas and his son (and grandson, who was a playwright), reading two thick biographies and hanging on to every word. I learned so much!
Again, knowing this history inserts Blackness where it has been erased, often intentionally, which happened even during General Dumas's lifetime… This kind of erasure is exactly what helped inspire me to write my African Immortals series in the first place, the ability to create eyewitnesses in history who can say, "Yes, I was there!" That's so important for everyone to know, but especially people who are marginalized. No one should feel invisible in history or in the present.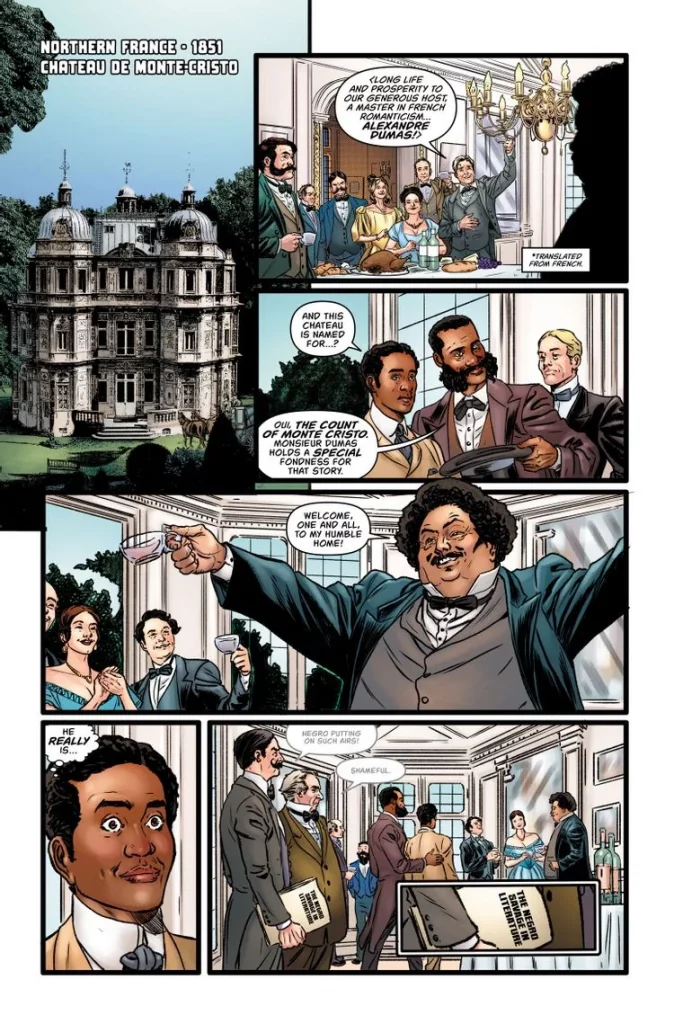 How has the life of Alexandre Dumas inspired your career as a writer?
Knowing that there had been forebears like Alexandre Dumas from a young age helped me build the confidence to pursue my dreams to write even though I didn't know any Black writers when I was growing up. Luckily, though, I did have parents who exposed me to Black history, including through comics! I still had to walk around a long path to find my true voice as a writer. By college, I unconsciously had begun to write white characters and was shying away from genre because of my exposure to "canon." I had fantastic instructors, but I could hear whispers from society around me: "This isn't for you. There is no place for you."
Alexandre Dumas' place as one of the great writers in history was always in the back of my mind, planted when I was young. That seed grew, giving me unconscious strength and perseverance. I still get a kick out of imagining that people who would not have considered Alexandre Dumas fully equal (or even fully human) in the 1930s were adapting films from his works. He literally might have been barred from his own set on sight in the 1930s if he had lived to see that day. Movie theaters screening his films might not have sold him a ticket on the basis of his appearance. It makes no sense! Of course, discrimination makes no sense. The life of the artist demands so much of us, especially during our formative years, that we need iconic figures like Dumas to help us steer our way.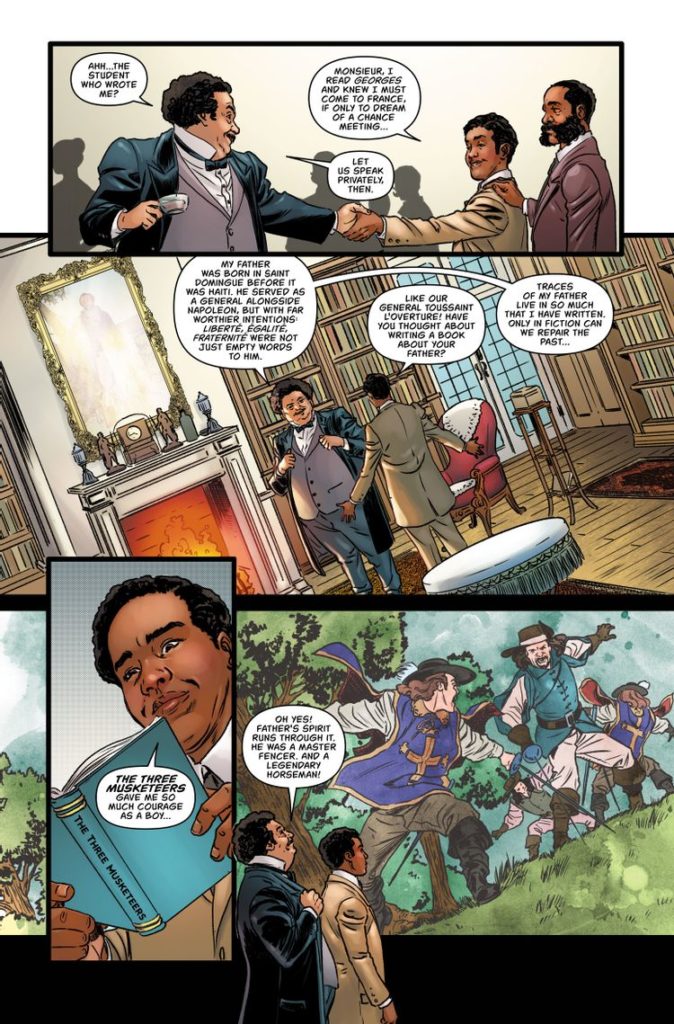 As mentioned in the story you wrote for Milestones In History, Dumas used his father as the inspiration behind many of his most well-known works. Is there anyone in your life who influences your work in such a way?
My true-life heroes have always been my parents. My mother died in 2012, but my father, John Due, is 87 and still considers himself a "Freedom Lawyer" after being a civil rights lawyer in the 1960s and a lifetime of working for human rights. Not only did they make sure my sisters and I learned our self-worth and our history — including figures like Dumas — but they themselves were living monuments when we were kids. In college, I could find my parents' names in my history books. They're both in the Florida Civil Rights Hall of Fame.
Why do you feel that it is so important to tell the stories of people like Alexandre Dumas?
No one should be erased from history. Human contribution has such a wonderful breadth, and all of us deserve to have our stories told. That's why I encourage people to talk to their grandparents or their parents and record their stories too.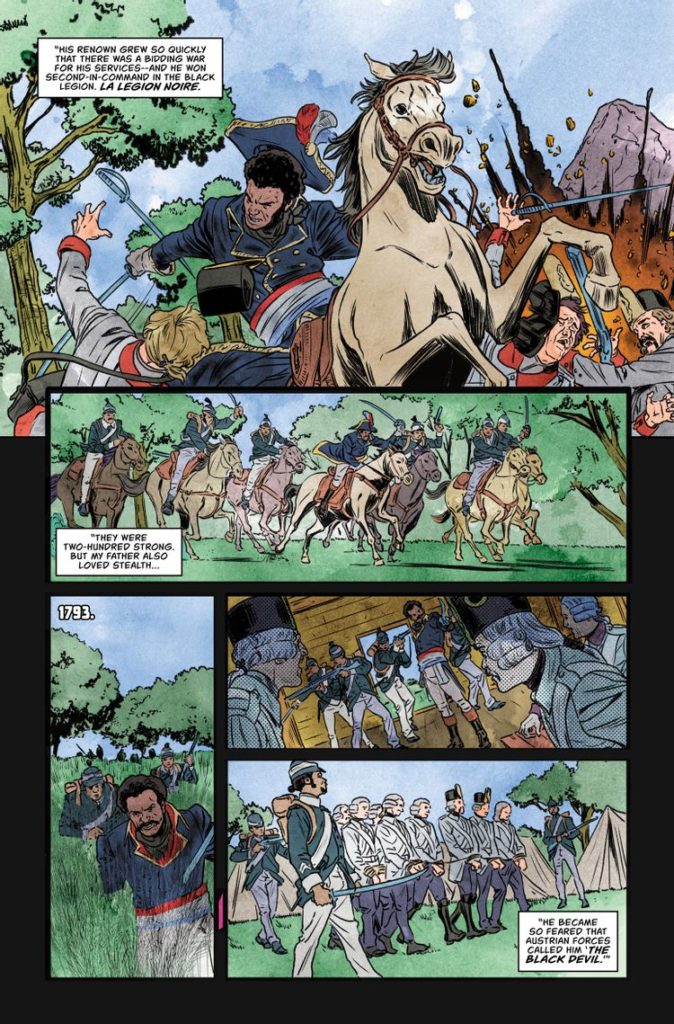 What other historical figures would you like to write about?
Ethiopia had an empress named Taitu (Taytu) [whom] I wrote about in passing in my African Immortals series. She was married to Emperor Menelik II, and she was a remarkable figure as a strategist and warrior. She helped steer Ethiopia to a historic victory repelling an Italian invasion in the 1890s. Her story would be glorious in a comic or graphic novel. There are so many undervalued and under-taught Black and marginalized figures from world history and American history that it's hard to narrow down a list.
"The Dumas Family" is written by Tananarive Due and illustrated by Jamal Igle. The story appears in the anthology one-shot Milestones In History, on sale June 14 from DC Comics.