FIELD TRIP TO THE ART MUSEUM WITH NELSON GEORGE AND FRIENDS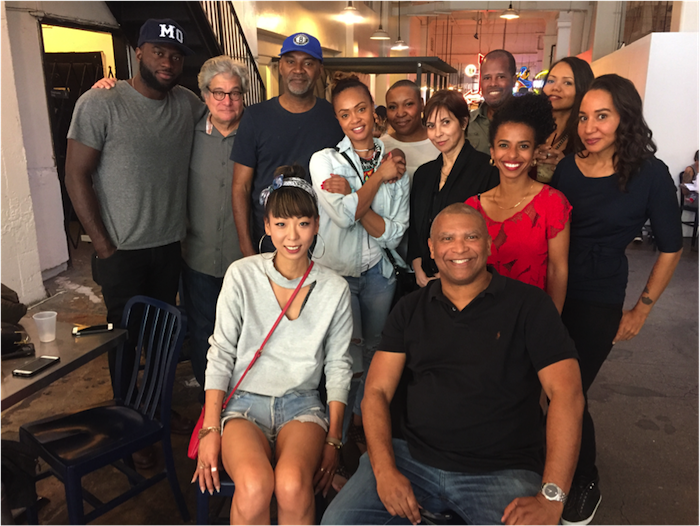 Nelson George is the hub of all things. He's usually three people away of anyone worth knowing. So when he comes to Los Angeles and invites a bunch of his friends to see an art exhibition, it's a must do.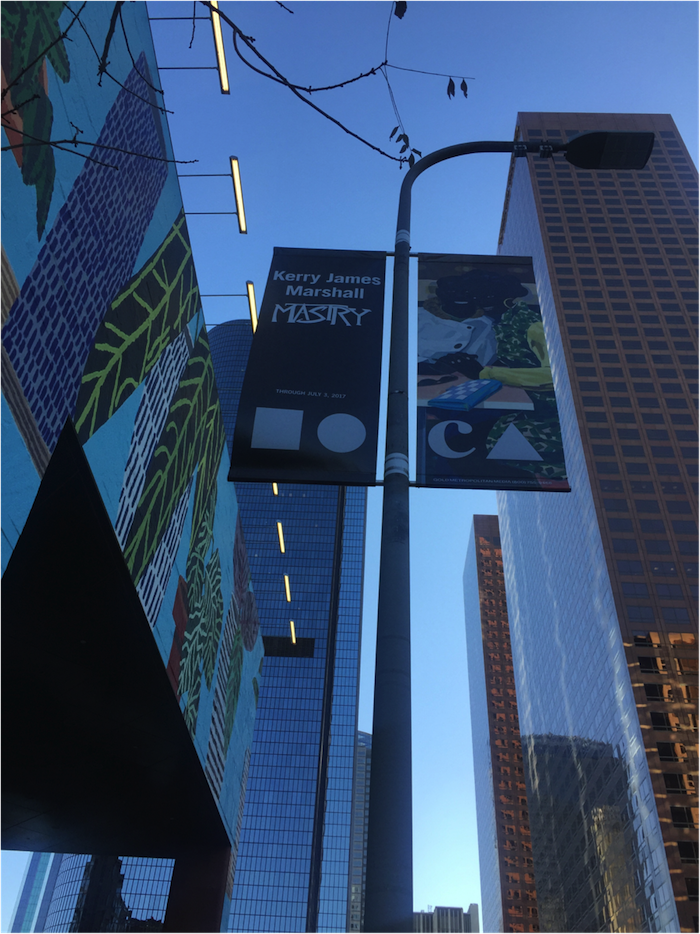 First of all, I wanted to see the exhibition anyway.  I've been a fan of the art of Kerry James Marshall for years.  I had been meaning to buy some of his art, but never got around to it.  Now I'm sure I'll never be able to afford it.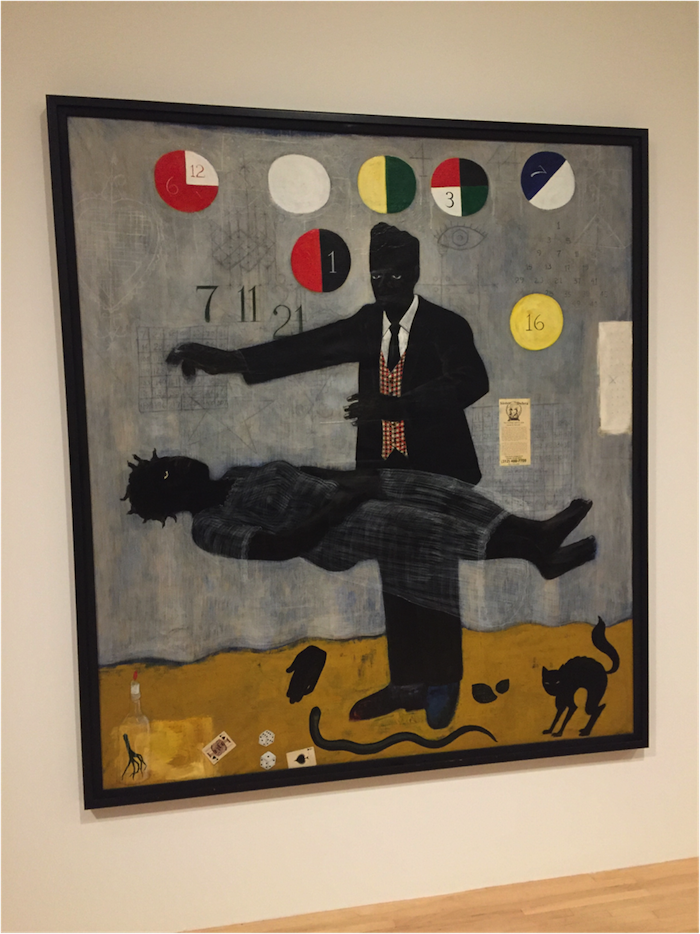 Photos like this can't do the impact of the work in person. The size, the textures, the colors, and complex symbols, musical lyrics, black pride, love, anger and frustration all expressed in his huge body of work is an experience that must be done live.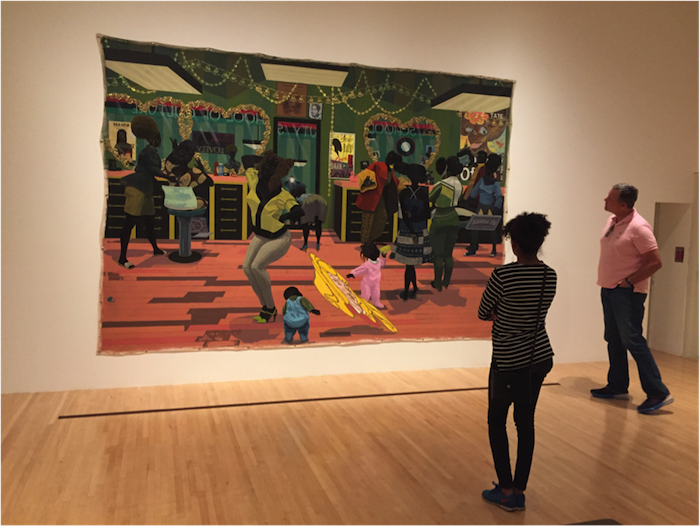 I really wanted at least three of his gigantic canvases in my home to stare at for at least a day. There is so much going on.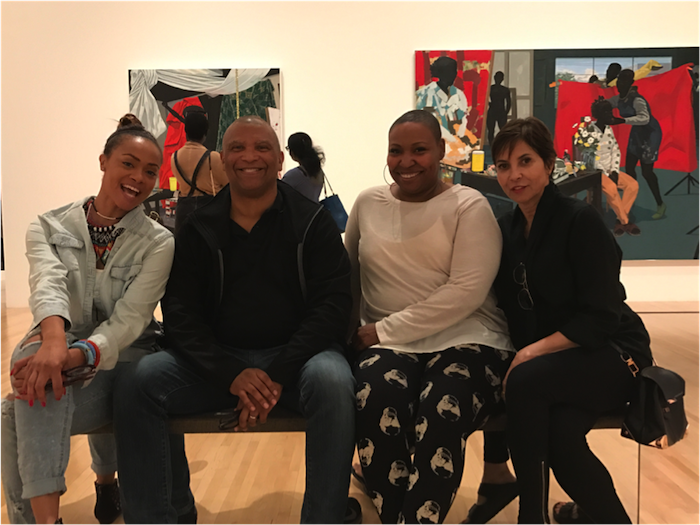 Because it was a Nelson George event, so many cool people joined. Amber Raspberry, Nikea Gamby-Turner, and Shelby Stone joined me on the bench while we critiqued the art (and shared Hollywood gossip).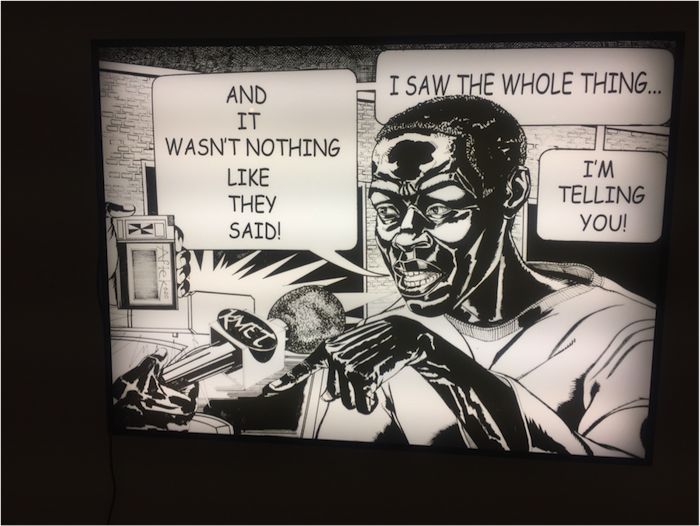 Marshall also does comic books, a medium near and dear to my heart. I'm sorry I missed his talk earlier in the week, but it's supposed to be online so I will try and check it out.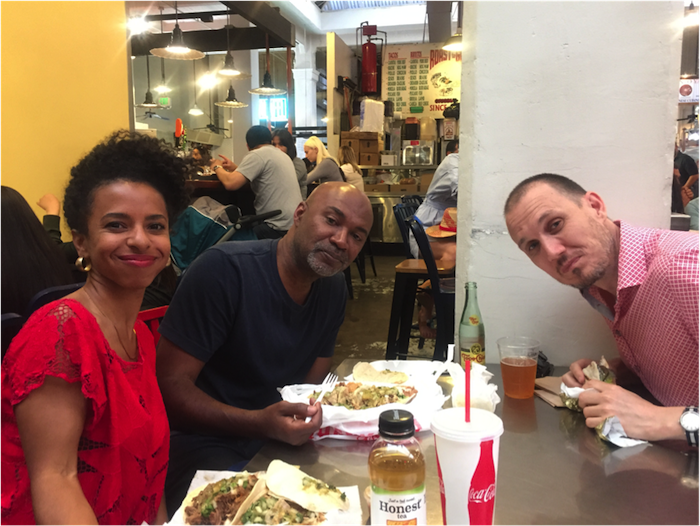 Afterwards, we actually walked several blocks in downtown Los Angeles and went to an open air market where tourists, hipsters and actual working people all mixed and got down with good cheap food.
Here's Nelson flanked by Novena Carmel and Elliot Wheeler.