First Trailer for Netflix's 'Burning Sands' Gets Black Twitter Talking
The film takes viewers inside the underground world of fraternity hazing.
by Diahann Williams, February 23, 2017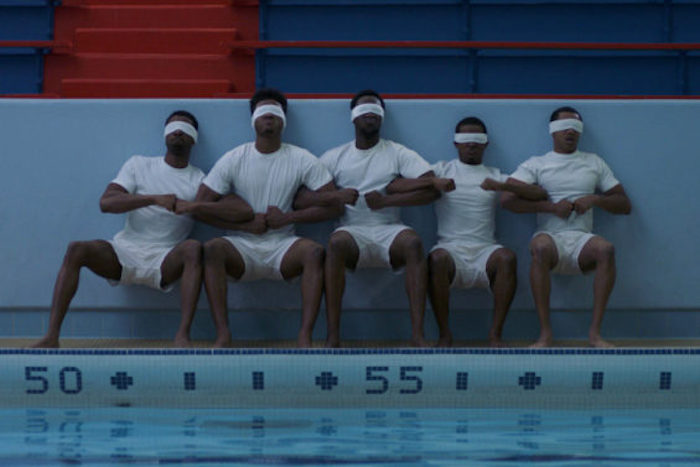 Burning Sands, a powerful Netflix original drama that digs deep into the world of Black Greek life, just dropped its first trailer, and people are talking.
The film takes viewers on a raw, voyeuristic journey inside the illegal fraternity pledge process through the eyes of one interest, who is torn between honoring a code of silence or standing up against the intensifying violence of underground hazing.
While the film may hit close to home for some, it's based on an outlawed tradition many champion but do not discuss outside of their fraternity or sorority because they adhere to the code of discretion.
Still, folks had a lot to say about the clip on Twitter.
Burning Sands is going to piss me off. Already know.
— Duke Thomas (@eryncharlesii) February 23, 2017
Directed and co-written by Gerard McMurray, a member of Omega Psi Phi Fraternity who also served as a producer on Fruitvale Station, Burning Sands stars Trevor Jackson in a breakout performance, along with Alfre Woodard, Steve Harris, Trevante Rhodes, Tosin Cole, DeRon Horton, Imani Hakim, and Seraph McNeil.
That talent doesn't stop there, producers of the film include Stephanie Allain (Beyond the Lights), Jason Michael Berman (The Birth of a Nation), Reginald Hudlin (Django Unchained) and Mel Jones (Dear White People).
Burning Sands premiered earlier this year at the Sundance Film Festival where it was selected for the US Dramatic Competition.
Take a peek at the trailer below and let us know in the comments if this film will be added to your "must watch" list.
Read more at EBONY http://www.ebony.com/entertainment-culture/burning-sands-trailer#ixzz4ZjJrtSW6