'Hunger Games' actor seen in Savannah. Lots of extras needed for his new big movie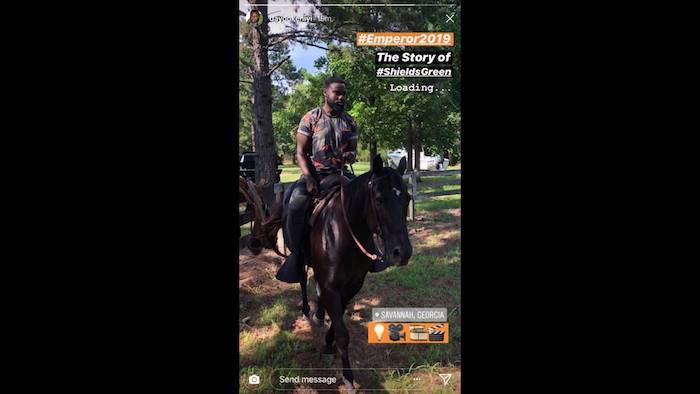 BY LISA WILSON
June 13, 2018 03:47 PM
Updated June 13, 2018 03:55 PM
Actor Dayo Okeniyi, who portrayed Thresh in "The Hunger Games," is in Savannah filming a new drama, according to posts on his Instagram page.
Okeniyi has been cast as the star of "Emperor," a Civil War-era movie that tells the story of escaped slave Shields Green.
The movie will be filmed in the Savannah from mid-June through late July, casting calls for extras and body doubles say.
Okeniyi, 29, also played Danny Dyson in "Terminator Genisys" and stars as Michael Loman in "Shades of Blue" on NBC, according to IMDB.
Okeniyi has posted several photos on social media related to Savannah and filming.
The first, an apparently airport photo tagged 1:40 p.m. Tuesday, includes the text, "Georgia on my mind…"
A photo and video posted as Instagram stories on Tuesday afternoon showed Okeniyi meeting horses that will be used in filming.
"… We'll have you on Tank, which is the black horse, … then, really, we'll see how you ride," a man can be heard saying in the background.
Photos of Okeniyi on Tank show the actor sporting a full beard, unlike his television character, who is clean-shaven.
An Instagram story posted earlier Tuesday afternoon showed racks of period clothing and is captioned "Fittings! It's where characters are born."
Another shows an early Wednesday morning streetscape from the Savannah historic district.
"Emperor" takes place in 1859 and centers around an abolitionist raid led by John Brown on the Harpers Ferry arsenal, according to Deadline.
Green, who was known as Emperor, had escaped through the Underground Railroad from a plantation in the Charleston area and, through Frederick Douglass, met John Brown.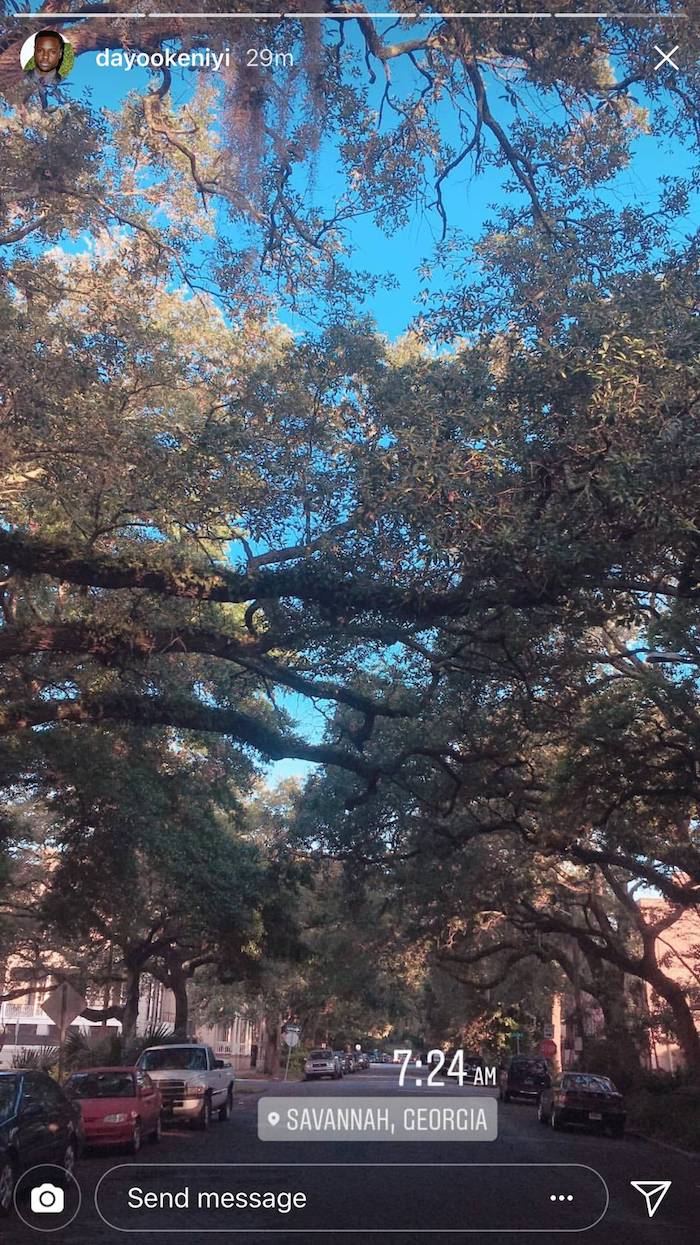 Instead of continuing to flee north, Green fought with Brown at Harper's Ferry, considered one of the sparks that led to the Civil War. Green later was found guilty and hanged for murder and leading slaves to rebel.
Casting calls
Kendall Cooper Casting, the agency recruiting extras for "Emperor," has set up a Facebook page with filming information.
A post on the page says submissions for roles will be accepted throughout filming.
Previous casting calls asked applicants whether they had experience with horses or firearms.
On Wednesday morning, a post listed a casting call for Caucasian men and women, ages 20-60, to play townsfolk all day on June 27.
Fittings are Wednesday and Thursday, so submissions should be sent in ASAP, the listing says. Those who have already submitted do not need to resubmit.