I AM BLACK HISTORY MONTH
Every Black History Month, I see my films pop up on lists of what people should watch to celebrate our heritage. Then I see responses on social media of what people do and don't like to watch it hit me…I could curate a whole month's worth of content that would entertain and enlighten people for the whole month of February!  Since no one else would ever write it, I made a list of movies, television programs and books, and reasons why you should check them out.
1. PHAT TUESDAY
My latest project is a three-part series about a comedy club that launched the careers of some of the biggest stars of our generation.  It's about black entrepreneurship, controlling and curating our culture, and tolerating a diverse range of opinions, regardless of ethnicity, gender or sexual preference.  It's also three hours with the funniest people in the world like Steve Harvey, Tiffany Haddish, Cedric the Entertainer, Dave Chappelle, and many, many more.
2. NAACP IMAGE AWARDS
This is my 10th year producing the NAACP Image Awards.  It's an annual celebration of excellence in film, television, music and literature. The biggest stars in Hollywood show up. This year we're going to have Zendaya, Mary J. Blige, Morgan Freeman, LL Cool J, Simu Liu, Questlove, Tiffany Haddish, Samuel L. Jackson, Kerry Washington and many more…with Anthony Anderson as host.  Saturday, February 26th on BET.
3. THE BLACK GODFATHER
For generations, Clarence Avant was the Man behind the Man.  He stood at the intersection of entertainment and politics, and made more change happen than anyone knew until I made a documentary about him that made him a role model for anyone who wants to make a difference.
4. MARSHALL
Thurgood Marshall was always a hero of mine.  He never got the popular acclaim that Malcolm and Martin did; but his work as a lawyer and judge was just as important – he would say MORE important.  Making a movie about him was a dream come true!  I really appreciated all the emails from people saying they were watching the movie on a plane and bawling!
5. DJANGO UNCHAINED
When people say "I hate slavery movies" I respond with "I hate torture porn, but learning about how our people overcame oppression and kicked a lot of ass makes me feel great!".  And that what DJANGO UNCHAINED is.  Quentin Tarantino made a masterpiece, and it was great to produce it and even better to watch it!
6. MILESTONE COMPENDIUM ONE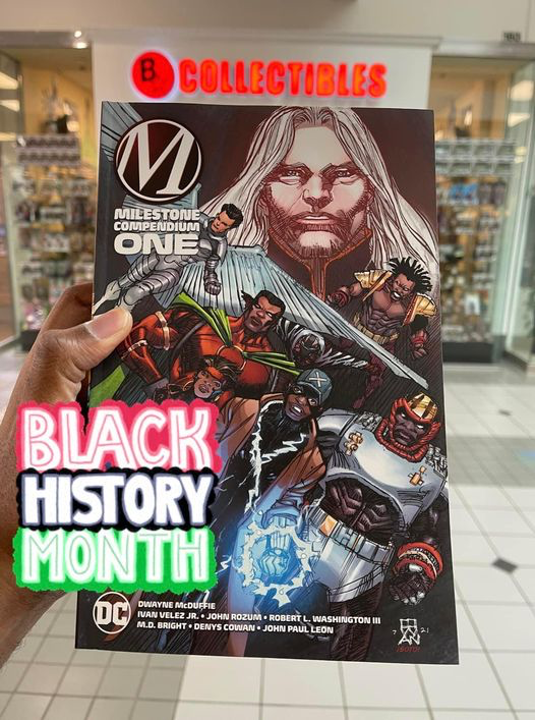 In the '90s, a group of my friends came together and founded a black owned comic book company dedicated to diverse superheroes. They invited me to become a part of it and all year we have revived great comic books like STATIC, ICON & ROCKET and HARDWARE. For BHM, we have reprinted over 1,300 pages of comics from the original run of Milestone!
Here's a free sample we released for Black History Month:
7. BOOMERANG
This is the 30th anniversary of BOOMERANG.  It's a big deal because now there's so many wonderful movies and television shows about the romantic lives of Black people but when this movie was released, white critics called it a "science fiction movie" because they didn't know Black people ran companies, dressed well, and had fulfilling lives outside of whatever white people were thinking or doing.  30 years later people still love the movie and Black Love is celebrated on all kinds of screens!
8. HONORING OUR KINGS:  A CELEBRATION OF BLACK FATHERS
I was so happy to receive a call from Oprah Winfrey saying we wanted to do a Father's Day special celebrating every kind of Black Dad, from single dads to Foster Dads to Widowed Dads, Military Dads and of course "married with kids" dads.  As a dad myself who grew up with a great father and with friends who are great dads and a having a great father-in-law, I loved giving us all the shine we deserve. 
9. BLACK PANTHER: THE COMPLETE REGINALD HUDLIN BOOKS 1-3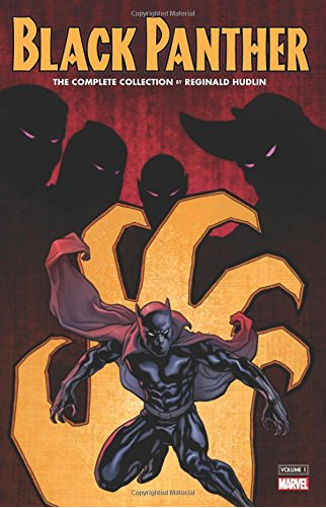 When I revived the BLACK PANTHER comic book, he didn't even have his own book.  Even within the company, he was considered a "C-List" character.  I gave him a sister, Shuri, who didn't exist before and made her a genius scientist who would eventually become the Black Panther herself.  I had T'Challa marry Storm and made him the only superhero that Luke Cage respected.  I did a storyline where Black Panther and Storm go to a planet where Martin Luther King, Malcolm X and the Black Panther Political Party team up to run the white gangsters out of Harlem.  I also made an animated series based on the first issues of my series.
10. BLACK MOVIE SOUNDTRACK
If you live in Los Angeles, you might have attended movie night at the Hollywood Bowl, where they will show a classic film like Star Wars or The Sound of Music with a live orchestra accompaniment.  So I decided to take it up a notch by showing clips from classic Black films with live orchestra, the funkiest house band in the world led by the brilliant Marcus Miller, and guest artists like Earth Wind and Fire, Gladys Knight, Common, Public Enemy, Snoop Dogg, El DeBarge, Bebe Winans, Lalah Hathaway, Babyface and more perform along with the clips.  Throw in the hilarious Craig Robinson as host, and it's become a destination where folks actually fly in to be there.  After taking time off for COVID, we're back this Wednesday, August 24th, 2022, to do it again.  You can buy tickets here.
If you want to learn more about my personal history, there's a lot of information on me at www.hudlinentertainment.com, including my incredible family history, where you can read about my ancestors who were conductors on the Underground Railroad, plotted military action against slavery, wrote for German language newspapers, made films at the turn of the 1900s, were tennis coaches for Arthur Ashe and Althea Gibson, and more!