Letitia Wright Says Shuri Could Be The Next Black Panther In Avengers 4 & It's Awesome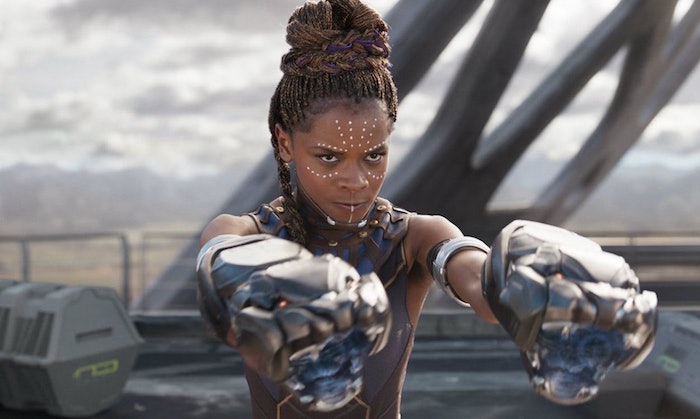 By Ani Bundel
When Avengers: Infinity War ended there were almost no loose ends left behind. The film accounted for nearly everyone who was done and dusted, except one: Shuri, T'Challa's little sister. Because Infinity War was finished before Black Panther came out, the Russo Brothers didn't know she'd be a fan favorite or audiences would worry about her fate. Now actress Letitia Wright, who plays Shuri, is giving hints for what happens in Avengers 4: (No There's No Title Yet). And it sounds like Shuri could be the next Black Panther and ruler of Wakanda.
While here in the states, the biggest entertainment news this weekend is the release of Solo: A Star Wars Story, over in the UK, it's their biggest comic convention of the year. Known as MCM Comic-con, this London based event brings out major stars from all sorts of franchises. This year the cavalcade of stars included Letitia Wright, who was brought up in Tottenham in North London.
In a panel which occurred on Friday, Wright was asked about how her life has changed now she's technically a "Disney Princess." After all, the Marvel Cinematic Universe is owned by Disney and Shuri is a Wakandan Princess. QED.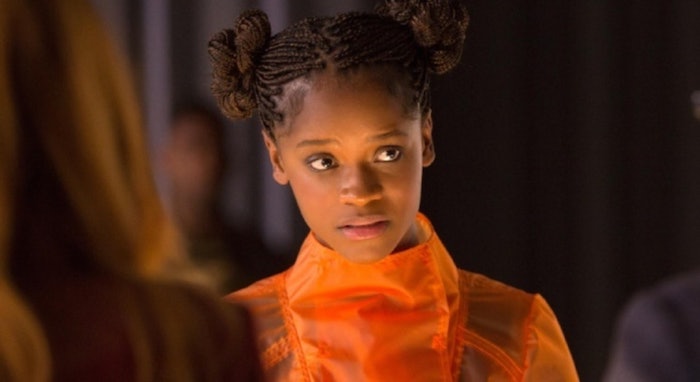 Wright admitted she was initially taken aback when fans called her that. According to Deadline, Wright said:
I was like, 'what's this Disney Princess pressure? Do I have to be perfect?' Then I realized that everyone's just so geeked about having a different kind of female character in the Marvel universe and the Disney universe. And there's going to be much, much more – I'm not the only Disney Princess to come to the surface and claim that title.
But Shuri's status as a princess also means she stands to inherit the kingdom of Wakanda were something were to happen to T'Challa. When the question came up (considering something did just happen to T'Challa, along with half the universe), Wright's answer was short, but interesting.
To be comic-book accurate, yes.
What Wright means by "comic book accurate" is her character was originally conceived to be the "spare" to T'Challa's "heir." This is the way almost all royal families work. Prince Harry was the "spare" to Prince William's "heir" back when they were born. Now, in William's own family, Princess Charlotte is "spare" to Prince George's "heir." Writer Reginald Hudlin, who came up with Shuri in 2005, pointed out at the time T'Challa's only child status was not believable, and if T'Challa's mother died, his father would simply remarry in order to make sure there was a spare running around.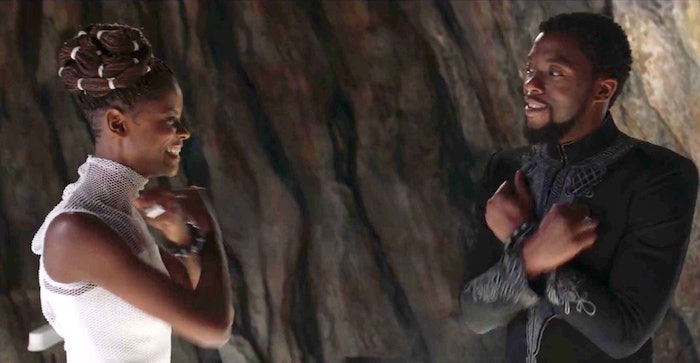 Moreover, Hudlin followed through by killing off T'Challa so Shuri could inherit and take over the role of the Black Panther. (Don't worry, it was merely a temporary death. Much like fans hope his death at the end of Infinity War will be.) But this means Shuri taking on the role of the titular superhero is, as they say, "canon."
That's a big deal for the MCU, which has been accused of favoring white male leads for far too long, and when they do have women of color in major roles, they do things like paint them green. Black Panther was a huge step forward for the franchise in terms of diversity. CEO Kevin Feige is working overtime to get female lead movies in the mix as well, with Wasp, Captain Marvel, and Black Widow. But those are noticeably all white women.
If the MCU really wants to get diverse, promoting Shuri into the Black Panther role for Avengers 4 and putting her front and center alongside Captain America and Iron Man would be an endorsement of the direction they're planning to go in Phase IV, as well as making her the first black female stand-alone superhero to grace the MCU. It could even lead to her own film. After all, director Ryan Coogler already said he's game for directing an all women's Black Panther spin-off.
Avengers 4: No There's No Title Yet, Stop Asking arrives in theaters May 3, 2019.