NY Daily News – June 7 2019 – 'House Party' director Reginald Hudlin chronicles music industry kingmaker Clarence Avant in Netflix film 'The Black Godfather'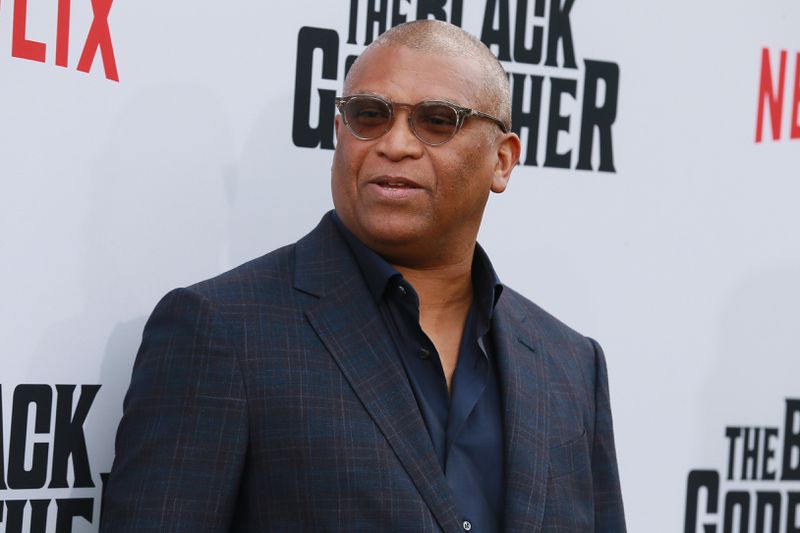 Reginald Hudlin has come full circle with his latest film, the Netflix documentary "The Black Godfather," out Friday, that traces the life and times of music business titan Clarence Avant.
It wasn't hard for the filmmaker, whose credits as a producer, director and screenwriter include "House Party," "Django Unchained" and the 2017 Chadwick Boseman-fronted Thurgood Marshall biopic, to choose a subject for his first feature-length documentary.
Hudlin had a personal connection to the man Democratic presidential hopeful Kamala Harris calls a "kingmaker" since his early beginnings at Harvard University.
"One of my first jobs in Hollywood was developing a proposed movie that would have teamed up Janet Jackson with the Time," he told the Daily News. "Jimmy Jam and Terry Lewis were going to do the music, so of course Clarence was involved."
"He met me at the airport, which I knew was a big deal since all my music business friends talked about Clarence like he was Zeus," Hudlin continued. "Anyway, the movie never got made but I earned enough money writing the script to afford a computer, which back in those days cost as much as a car.
"I wrote my first film, 'House Party,' on that computer, which changed my life," he added.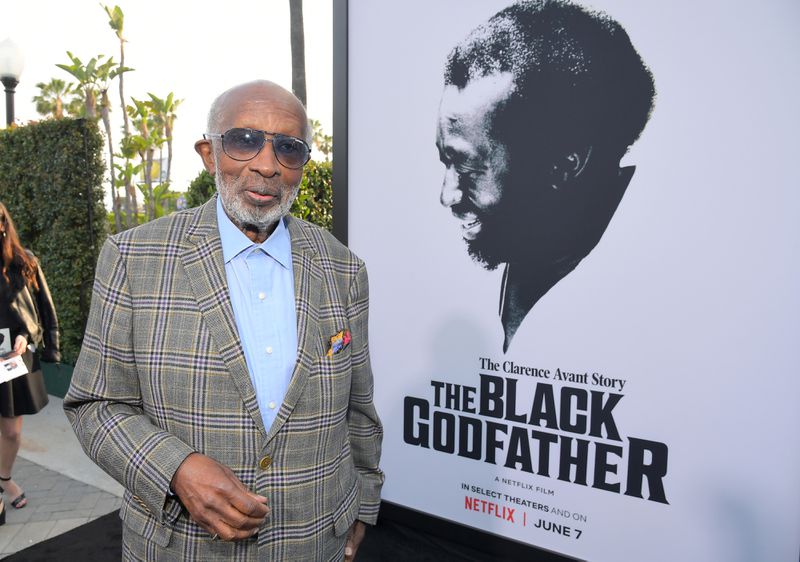 Avant, now 88, has lived up to his friendly moniker of "The Black Godfather" with a career in music and entertainment that has spanned five decades.
The Climax, N.C., native grew up dirt poor in the Depression-era South but rose to become one of the most influential and powerful figures in pop music — discovering talent, running record companies, brokering deals and mentoring a generation of music executives and hit makers including Antonio "LA" Reid, Kenneth "Babyface" Edmonds and Sean "Diddy" Combs, among others.
Throughout the two-hour film — which revolves around Avant's getting a star on the Hollywood Walk of Fame in 2016 — viewers get a brutally honest view of the music industry told from his point of view.
There are also a seemingly endless stream of nuggets dropped about how Avant — who, himself, minces no words about life, family and business. He's the man who helped put an end to Dick Clark's ill-fated attempt at competing with Don Cornelius' black-owned "Soul Train" series.
The former Sussex Records chieftain, who also founded Tabu Records, went on to buy Los Angeles' first African American-owned FM radio station in the early 1970s. This was after managing the careers of jazz artists Jimmy Smith, Sarah Vaughan and Freddie Hubbard.
He also brokered peace among his best friend Quincy Jones, Michael Jackson, Steven Spielberg, Universal Pictures and CBS Records over an "E.T." tie-in album in the 1980s. In the 1990s, Avant engineered for Combs and his camp to inconspicuously travel from Los Angeles to New York after the murder of the Notorious B.I.G.
A who's who of boldfaced names from the world of entertainment, sports and politics appear throughout the movie, including actress Cicely Tyson, hip-hop stars Snoop Dogg and Ludacris, veteran R&B acts Cherelle and Lionel Richie, recording industry magnates Berry Gordy, Clive Davis and David Geffen, sports legends Hank Aaron and Jim Brown and civil rights activists Danny Bakewell and the Rev. Al Sharpton.
Hudlin said his main discovery with putting the project together was: "If you want to get an interview with some of the most important people in the world, say it's for Clarence Avant."
"Mission: Impossible" composer Lalo Schifrin, Dizzy Gillespie's former pianist, shows up in the film and is credited with teaching Avant the importance of publishing rights. Bill Withers, one of Avant's early music acts and oldest friends, credits Avant for putting him on the map with "Lean On Me."
Former Presidents Bill Clinton and Barack Obama are among the glitterati sharing heartfelt testimonials, anecdotes and little known nuggets about Avant — who actually got his start in New York City working with Al Capone associates.
So even though he is considered a godfather figure to many in the black music industry, "The Black Godfather" term is truly a double entendre.
Notably, Clinton opened up about how Avant advised him to stand firm "when the Republicans were trying to run me out of town."
Obama, on the other hand, was championed by Avant's daughter Nicole Avant — who went onto become the U.S. ambassador for the Bahamas and the wife of Netflix chief of content Ted Sarandos Jr.
Avant, a longtime friend of the Clintons, admittedly didn't think Obama would beat Hillary Clinton in the 2007 Democratic primary. Meanwhile his daughter, Nicole, was an early supporter of the former Illinois junior senator.
"The honesty and insightful analysis provided by both Presidents Obama and Clinton and David Geffen were breathtaking and invaluable for the film," Hudlin shared. "They understand the man and his place in history, and were very honest about his impact on them."
The East St. Louis-area native, 58, who recently directed episodes of Showtime's "Black Monday" and TBS' "The Last O.G.," considers "The Black Godfather" required viewing for music industry enthusiasts who want to know how the business really works.
"But its appeal is much broader than that," Hudlin said. "I think the movie is about living your life with no limitations, no matter how humble your beginnings."