On The Set With Burr & Hart

I just finished shooting a pilot last week for Comedy Central. It's tentatively titled BURR & HART, and it's an ODD COUPLEesque sitcom starring Bill Burr and Kevin Hart.
Both guys are really funny, both are very popular on Comedy Central and they are friends in real life so it was a pretty easy idea for them to basically play themselves on TV.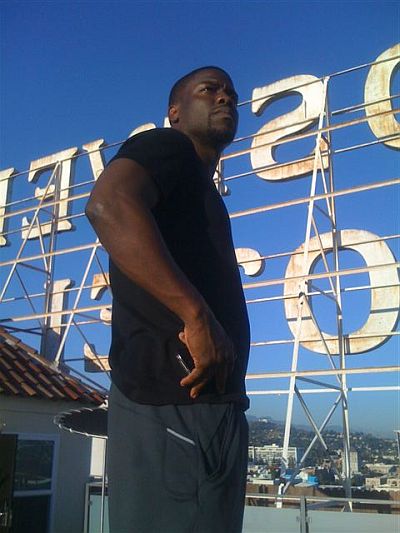 I've known Kevin for years and loved watching him evolve as a performer.
Look at all the talent in that clip from that movie!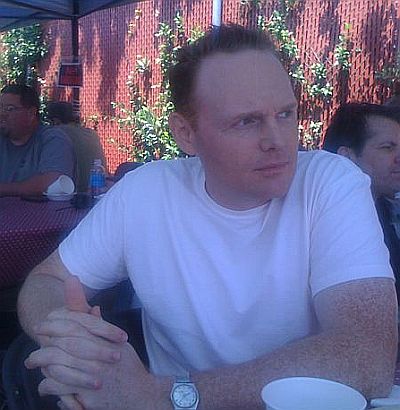 This is Bill avoiding the blazing Van Nuys sun. I wasn't familiar with Bill's work before, but became an instant fan the minute I was exposed to it. He's smart and original…like a cool mix of Seinfeld and Louis CK.
I love that clip, but I was really impressed with this clip. He does something really rare: comedy about black people from a white guy that isn't pandering or racist. Very impressive for a Boston boy:
Both of them are great guys who are pleasures to work with.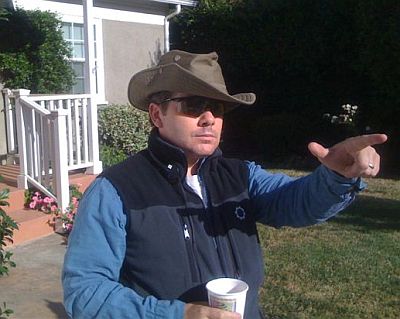 The show is written and executive produced by Bruce McCulloch, one of the KIDS IN THE HALL, the brilliant comedy troupe.
Here's a clip from their latest limited series, DEATH COMES TO TOWN. Bruce plays a lot of characters in this clip, including the mayor, a cop and a large woman on a couch.
Bruce is a funny, smart guy and a filmmaker himself. He wrote all four episodes of DEATH COMES TO TOWN, the incredible movie BRAIN CANDY, and directed this film:
Click here: IMDb Video: Superstar
Here's a shot of me trying out a gag with an inflatable airbag.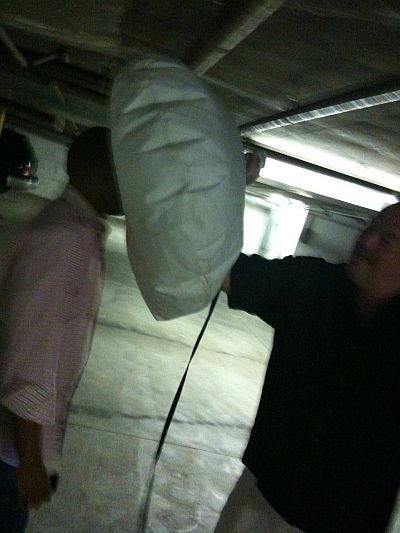 We finished the show Friday night at midnight, as the Labor Day weekend began. From the penthouse suite at the Roosevelt Hotel in Hollywood, we could see the fireworks display at the Hollywood Bowl, where my mother and several of her friends were watching Earth Wind and Fire play with the Hollywood Bowl orchestra as part of my mom's 80th birthday celebration. I bought the tickets and called my man Verdine White to meet mom and her friends after the show, but couldn't be in two places at once, so my brother Chris went to the show instead.
I don't want to say too much about the show itself other than it's a pilot, so you may never see it, but wow we collectively produced a whole lotta funny this week. I'll be spending the next month finishing it up, then it's up the folks at Comedy Central whether it's a go or not.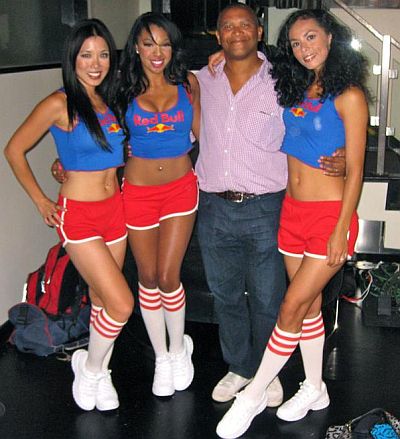 But a good time was had by all.