'Phat Tuesdays: The Era of Hip Hop Comedy' Remembers the Renaissance for Black Comedians in Hollywood
JEANINE T. ABRAHAM – Black Girl Nerds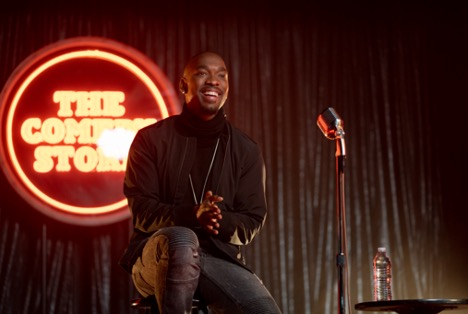 If you need to turn off the world and laugh until your cheeks hurt, Phat Tuesdays: The Era of Hip Hop Comedy is the perfect documentary to binge-watch this winter.
The three-part documentary series tells the behind-the-comedy story of the groundbreaking all-Black showcase created, hosted, and produced by comedian-writer-host-actor-producer Guy Torry (American History X, Life) and Academy Award-nominated producer Reginald Hudlin (Django Unchained, House Party).
It is mind-boggling to look back and realize how many of the Black comedians who are now household names all got their first big break after performing at Phat Tuesdays in West Hollywood in the 1990s. Today it's common to have dedicated "Urban Comedy"' nights in predominantly white comedy clubs all over the country, but in the early 1990s comedy was almost as segregated as the state of Alabama in 1952. The documentary showcases how Guy Torry's relentless work ethic, creativity, and desire to provide a space for Black comics to be centered in the spotlight created, as Snoop Dog says in the film, "A melting pot for genius s*it."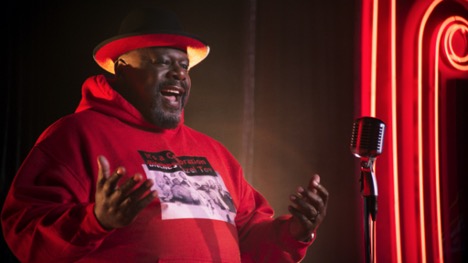 Phat Tuesdays is broken into three episodes that all run at almost 60 minutes, which just fly by.
Episode 1: "Hood to Hollywood" tells the origin story of Phat Tuesdays which like all great moments in Black culture was created by a Black person for Black folks in order to provide a space where our talent and culture could be visible and allowed to be recognized beyond the restrictions of prejudice.
Episode 2: "This Is How We Do It" focuses on Black women comedians and chronicles the rise and ten-year ride that was Phat Tuesdays with all of the triumph and drama that came along with it.
Episode 3: "Who Got Next?" gives us a look into the future of comedy while honoring the living legends who got their start at one of the most iconic evenings of comedy in history.
Director Reginald Hudlin's bright cinematography, ingenious editing, and current interviews with comedians who worked Phat Tuesdays combined with Guy Torry's voice-over narration create a too-funny-for-words archive of the Black entertainment industry.
The best part of this documentary is seeing all of the Black comedians whose careers started by being seen by agents at Phat Tuesdays. We get to see interviews with Anthony Anderson, Cedric the Entertainer, Luenell, Dave Chappelle, Guy Torry, Chris Tucker, Tiffany Haddish, Snoop Dog, Steve Harvey, Martin Lawrence, Regina King, Lil Rel Howery, Marsha Warfield, and the list goes on and on.
In Episode 1, there is a beautiful recounting of one of the greatest comedians who have ever been on stage, Robin Harris (Bébé's Kids, Do the Right Thing, House Party). He had been rejected by the Comedy Store so he performed at Comedy Act Theater, the Black-centered comedy club in Crenshaw. Oh, how I loved me some Robin Harris — he was beyond funny. Every comedian in the documentary who saw him perform talks about how great he was, and he was. I had the privilege to see him live on stage myself, and I've never laughed that hard at a comedian in my life. We made sure we weren't in the front rows, and we didn't get up to go to the bathroom during his set.
The film also showcases the talent and brilliance of the legendary Bernie Mac (The Bernie Mac Show, Charlie's Angels) and the rise of Russel Simmons' Def Comedy Jam on HBO. It also lays out the tragic story of Robin Harris' death at 36 and how the success of Comedy Act Theater came to an abrupt end that ultimately benefited the Comedy Store.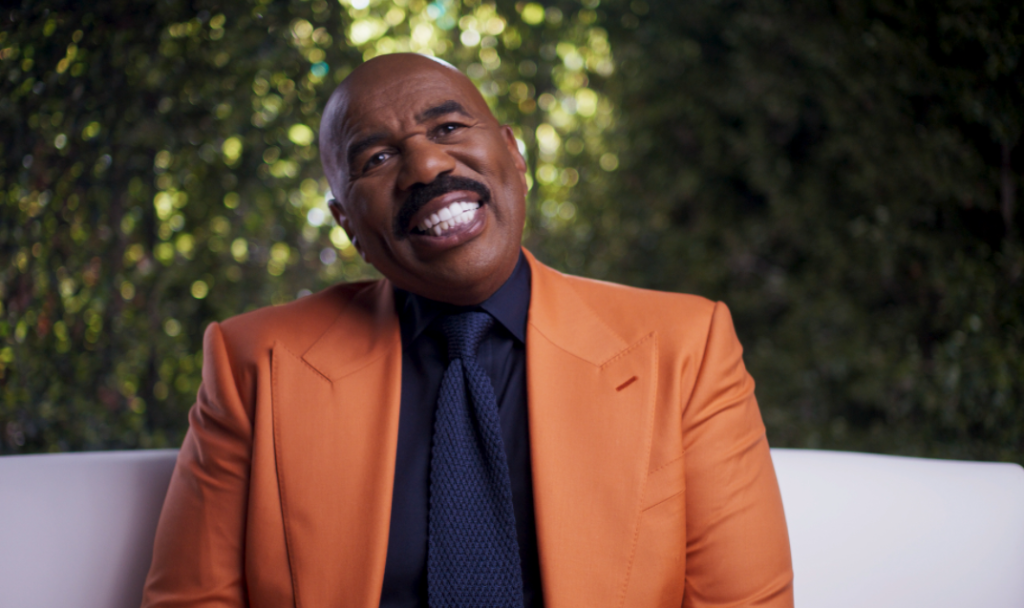 Phat Tuesdays: The Era of Hip Hop Comedy is truly inspiring because it shows how one person's determination to realize his vision can create a ripple effect that makes a positive impact on an entire culture. Stand-up comedy is a brutal profession but seeing all of these devoted professionals talk about their craft and the impact of Phat Tuesdays is compelling and engaging. Best of all, this documentary is hilarious! I particularly loved the interviews with Snoop Dog and Tiffany Haddish, who sat together for their part of the documentary. Their friendship radiates through the screen, and their chemistry was funny and super sweet. I've never been a fan of Snoop Dog, but their scenes together actually endeared him to me a little bit.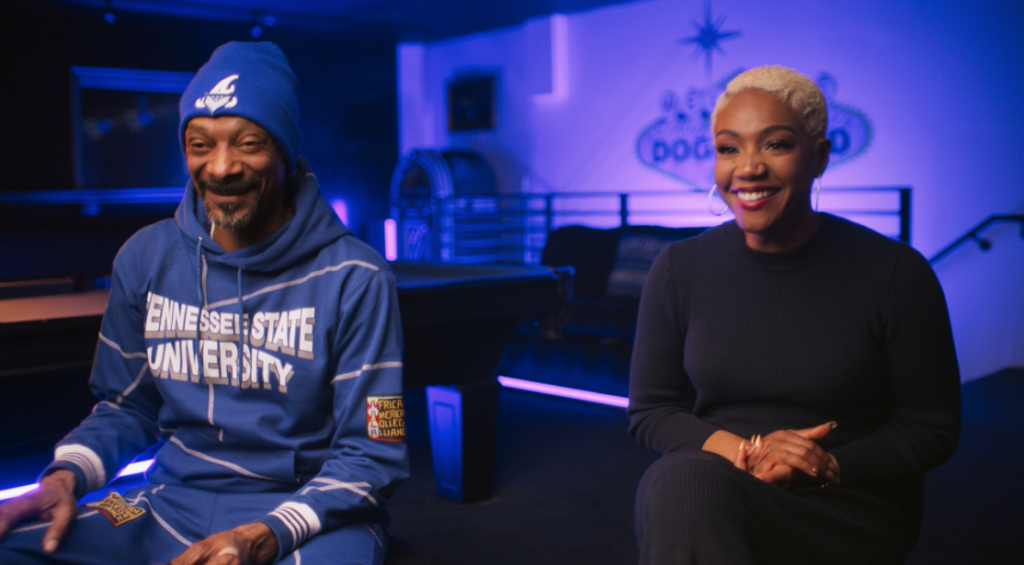 The 1990s were a really special time for Black Americans. Our culture had risen in a way that had never been seen before. We were the first generation of Black kids raised post-civil rights era with the opportunity to dream of lives beyond just surviving. Phat Tuesdays: The Era of Hip Hop Comedy is an important narrative history of a time that mirrors everything we are going through in the 21st century that makes you laugh, think, and leaves you with hope for the future.
Phat Tuesdays: The Era of Hip Hop Comedy premieres on Prime Video, Friday, February 4, 2022.