REGGIE HUDLIN AT THE NAACP IMAGE AWARD LUNCHEON!
I'm not just the producer of the show, I'm a two time nominee as well! That doesn't mean I'll win – in fact, I've been nominated countless times over the years, but haven't won – but fingers crossed that this year is The One. I'm nominated for Best Director, and Best documentary for my film THE BLACK GODFATHER.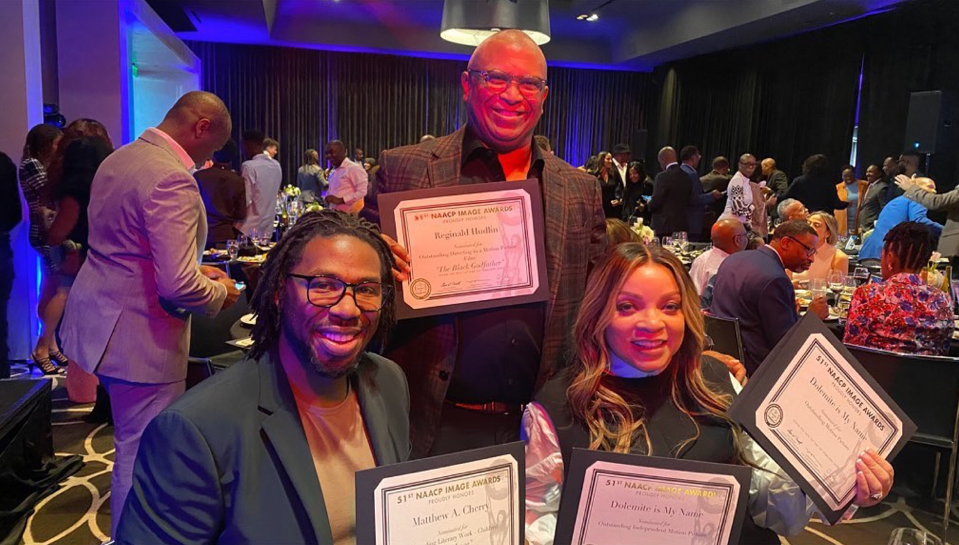 Soon to be Oscar winner Matthew Cherry was at my table, as was Oscar winner Ruth Carter. I've worked with them both before, and look forward to doing it again.