Reggie Hudlin's Top Ten Moments of 2020
We have a family tradition in our home that I highly recommend to others. On New Year's Eve, we go around the table and list our top ten moments of the year. It can be a "small" or "big" moment, as long as it is important to you. Often you will surprise yourself by having more than ten moments, or another family member will remember something important that you forgot. The most important thing is that you focus on all the positive things that happened last year, which will help you make more positive moments in the year to come.
If you haven't made your list, do it today! It will cheer you up more than you know.
Here's my list for 2020.
1. THE EMMYS
I became the first black producer of The Emmys, which is important, but not as important as the fact that we took a virtual broadcast and made it a show so entertaining no one wants to go back to the old way of doing it!
2. SAFETY
I directed my first movie for Disney, and I've gotten so many great responses from people who've seen it! The movie has people watching it many times over, and crying every time. My son is so happy I finally made a movie for families, and that my movie has the Disney logo on it!
3. EMPEROR/IMAGE AWARDS/JUNEENTH/BEAR WITNESS, TAKE ACTION
I produced a lot of other projects this year! EMPEROR, an historically important motion picture, the NAACP Image Awards (for the 7th time!), a Juneteeth special for Turner, and two specials in the wake of all the social unrest across our country called BEAR WITNESS, TAKE ACTION . Those pair of specials presented a unique opportunity to add voices that don't usually get heard in the conversation about how to fix our nation. AND they were produced from home because of the quarantine, proving that under the worst of circumstances you can still make a show that is entertaining, insightful and reach a wide audience!
4. Chrisette!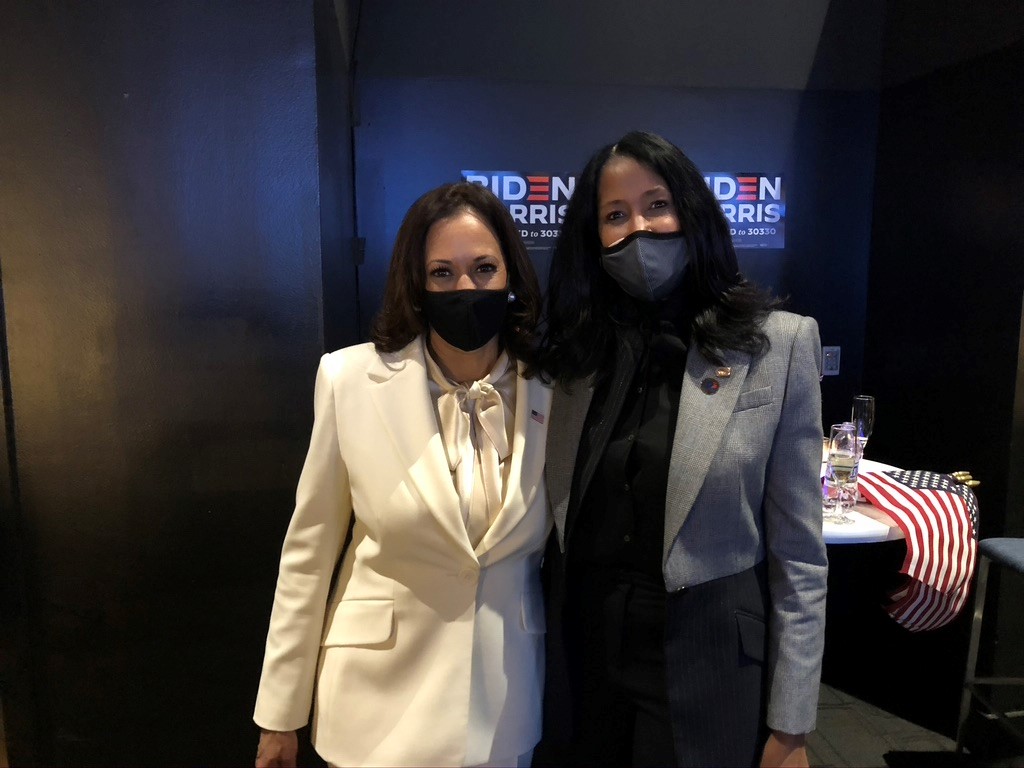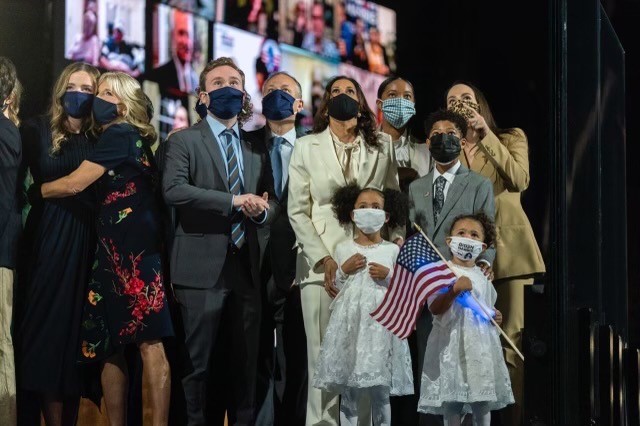 My wife Chrisette has been dear friends with Kamala Harris for decades and we've been supporters throughout her political career. I am so proud of Kamala for making history and always proud of Chrisette for her political involvement with so many candidates and causes over the course of the year.
5. Helena!
My daughter had an amazing year. She really rose to the occasion this year by raising her cooking and cleaning skills and starting her own fitness program WHILE winning a seat on her school's student government, winning an award for being the student that best exemplifies the values of the school, starting a political action group with her peers in LA high schools and putting in winning performances at debate tournaments.
6. Alexander!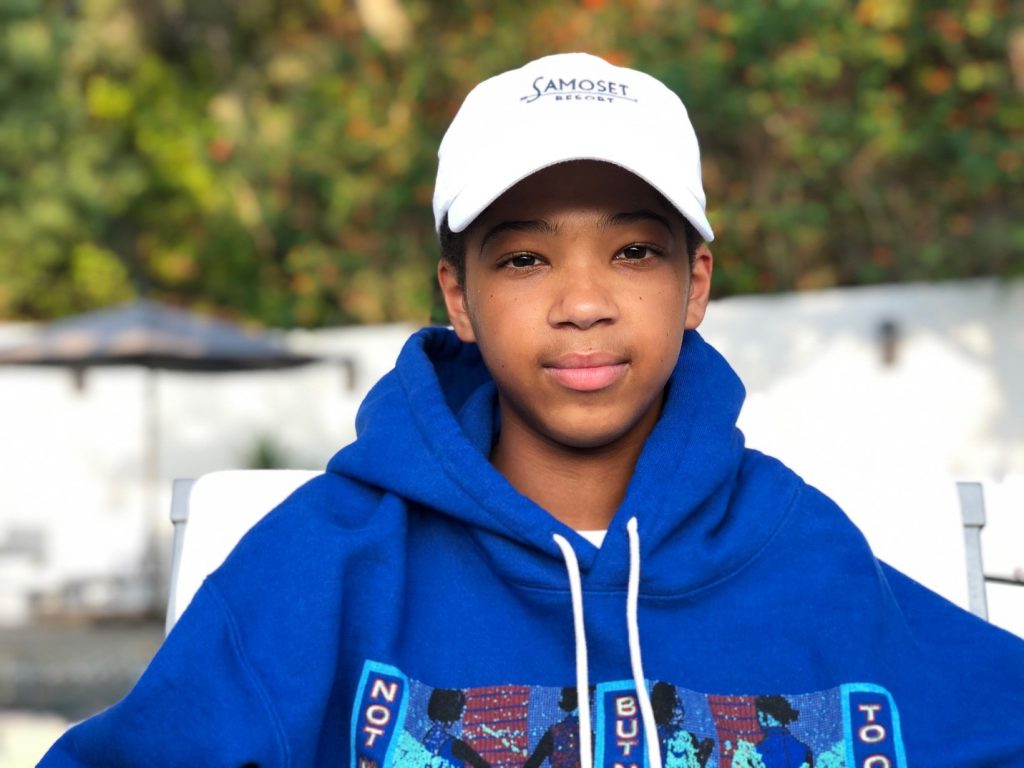 My son also had a great year. Over the summer, he built a computer from scratch. He didn't learn it at school. He didn't learn it from me. He watched YouTube videos and figured it out!
He also had his first year at middle school. Remote learning is a terrible way to start at a new school. But he adjusted, made new friends, and is doing great! He also had a great attitude about taking on a lot more responsibilities. During the last week of the election, he watched the news shows nonstop and seemed to teach himself electoral politics overnight. I am so incredibly proud of his growth and maturity this year.
7. Mom turns 90!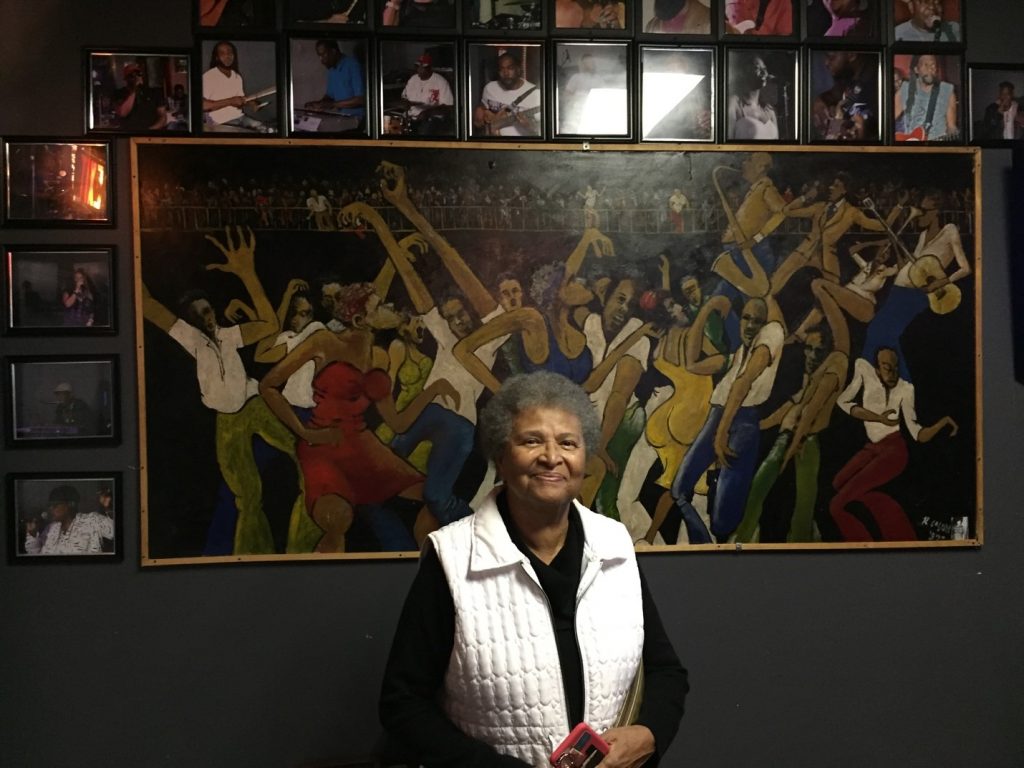 My mom turned 90 this year. She's healthy, she's sharp, she's engaged in the world, she's online, she's amazing. We weren't able to celebrate in the way she deserves because of Covid, but we will make up for it this year!
8. FIGHTING SHAPE!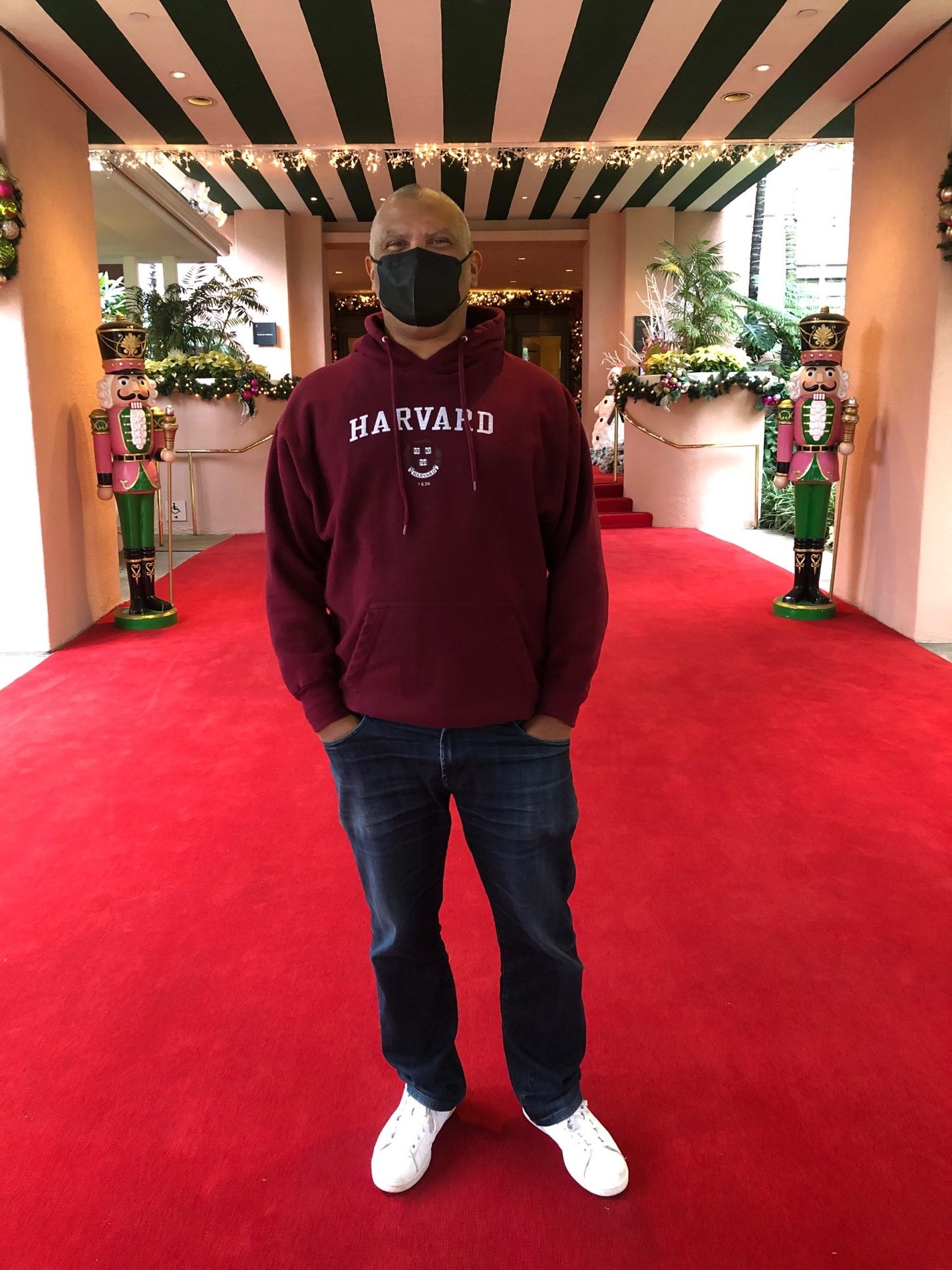 I got serious about losing weight this year. I'm halfway to my goal, but it's going well. Not even working out yet, just changing my diet. It's hard, but it's worth it.
9. FAMILY!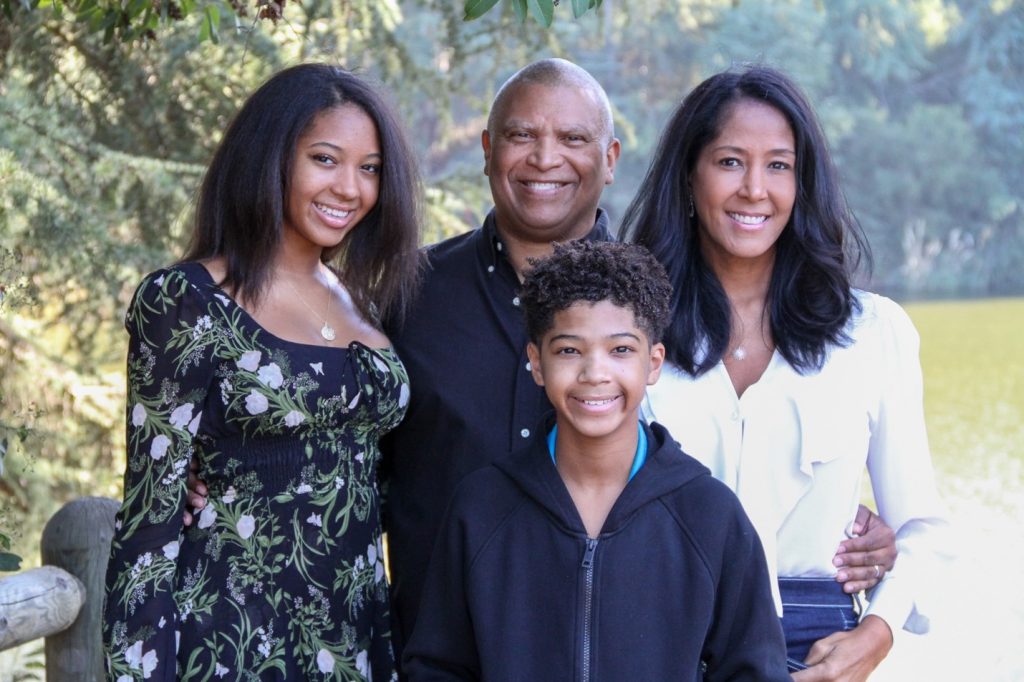 In a year full of hardships for everyone, I was impressed by how all of us in our family rose to the occasion and ended up even closer than before. Having dinner together every night is wonderful…so often I'm travelling for work. We talk about politics, family history, moral issues, or "what would you do if" imaginary scenarios. We also seriously debate music, movies and TV! My years of experience in those fields doesn't seem to give me any extra credibility. We really got to understand how each other thinks.
My kids also got to see first-hand what I really do all day at work, versus just visiting a movie set for a few hours and leaving. By hearing me on the phone and making zoom calls, they got a much deeper understanding of what I do for a living. Ear jacking is an important part of anyone's education.
10. NEXT!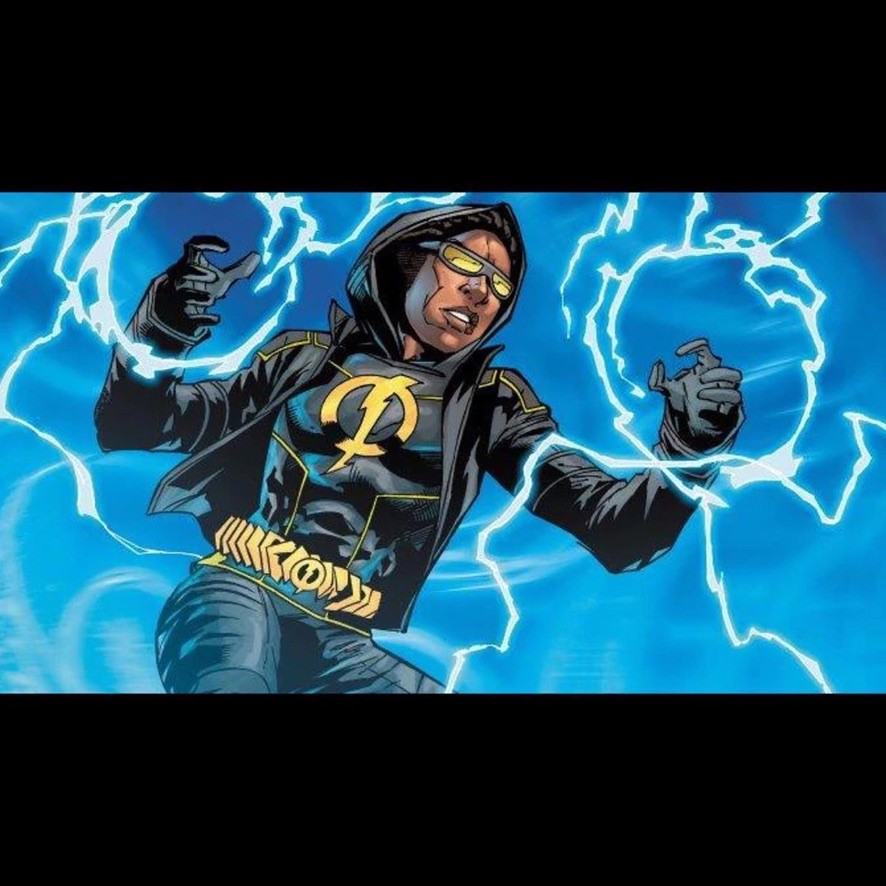 I don't like to talk about projects too soon but I'm really excited about 2021!! Thank you to everyone for supporting my work and dreams, and I wish you a wonderful New Year too!