REGINALD HUDLIN AT UCLA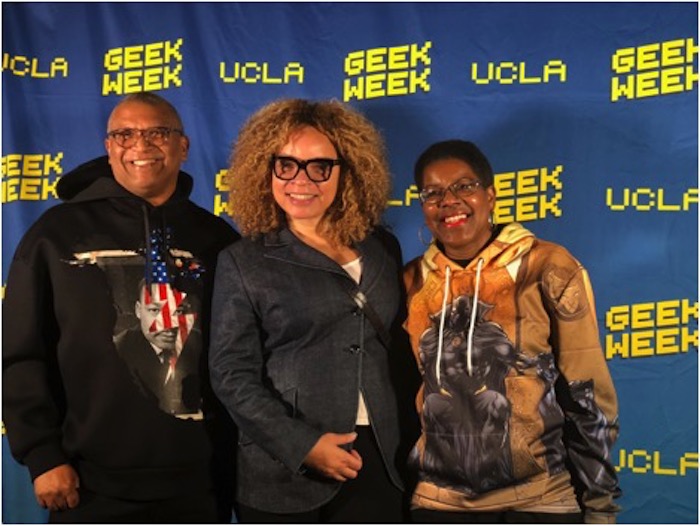 Reginald Hudlin, MARSHALL and BLACK PANTHER costume designer Ruth Carter, and novelist Tananarive Due after a panel discussion of BLACK PANTHER and Afro Futurism at UCLA.
Here's the video of Reginald's guest appearance at Ms. Due's class at UCLA. The sound is a little rugged at the start but it's worth listening to as Hudlin gives frank answers to smart questions from the students.