Reginald Hudlin Joins C Street's Board of Advisors
C Street Advisory Group | C Street, a strategic advisory firm helping CEOs meet the moment, today announced the appointment of Reginald Hudlin to its Board of Advisors.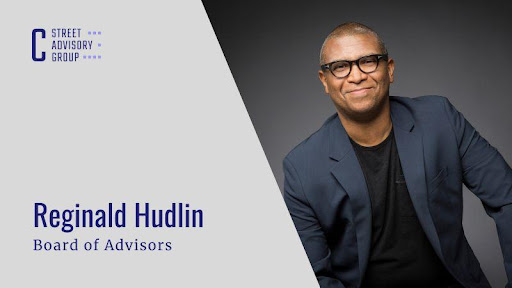 Reginald Hudlin is an accomplished entertainment executive and Oscar and Emmy-nominated producer and director. He is the second African American to produce the Oscars, the first African American to produce the Emmys, and a ten-time producer of the NAACP Image Awards.
In his venerable career, Reginald has directed popular feature films, including House Party, Boomerang, Marshall, The Black Godfather, and Safety and produced Django Unchained, as well as television shows like Phat Tuesday, Friday Night Vibes with Tiffany Haddish, the Boondocks, and the Black Panther animated series.
Reginald is a co-owner of Milestone Media, which develops multi-ethnic superhero properties in partnership with Warner Media. Milestone is currently publishing five different comic series and developing live-action and animated feature films and television series. As a comic book writer, Reginald has created award-winning runs on The Black Panther and Spider-Man.
Reginald served as Black Entertainment Television's first President of Entertainment from 2005-2009, shepherding some of the network's biggest hits, including Sunday Best and The BET Hip Hop Awards. He built BET's profitable home entertainment division and revamped its news division, which went on to win more than a dozen awards during his tenure.
"Over the course of his legendary career, Reggie has brought Black American stories to screens across the world," said C Street Founder and CEO Jon Henes. "When Reggie spoke to our team about his work at one of our meetings during Black History Month, he left us feeling incredibly inspired by his passion for showcasing the Black experience through authentic, multifaceted, and relatable characters. We're honored to welcome him to our Board of Advisors as C Street continues advancing DEI in Corporate America."
Reginald serves on the Executive Board of the School of Theater, Film, and Television at UCLA. He is a member of the Directors Guild of America, the Writers Guild of America, and the Screen Actors Guild. He has served on the Board of Governors for the Motion Picture Academy and been a Vice President of the Producers Guild. Reginald graduated magna cum laude from Harvard University with a B.A. in Visual and Environmental Studies.