Reginald Hudlin's 'Candy Cane Lane' is sure to become a family holiday classic
By: Kathia Woods | The Philadelphia Tribune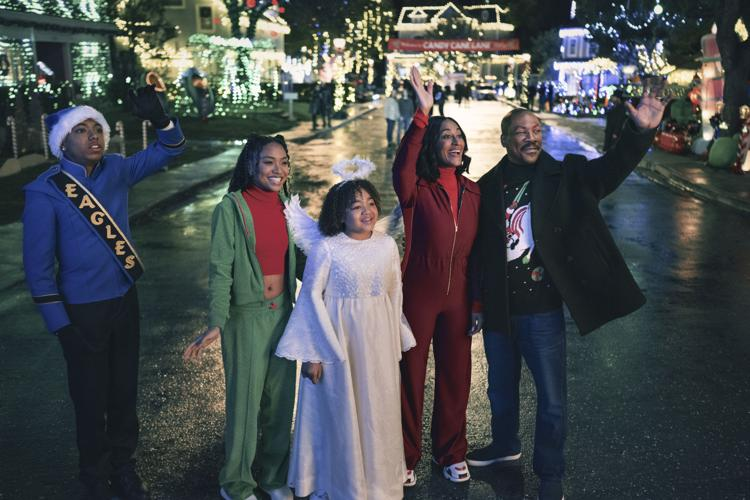 From left, Thaddeus J. Mixson as Nick Carver, Genneya Walton as Joy Carver, Madison Thomas as Holly Carver, Tracee Ellis Ross as Carol Carver, and Eddie Murphy as Chris Carver in a scene from "Candy Cane Lane." — Photos courtesy of Claudette Barius/Amazon Prime Video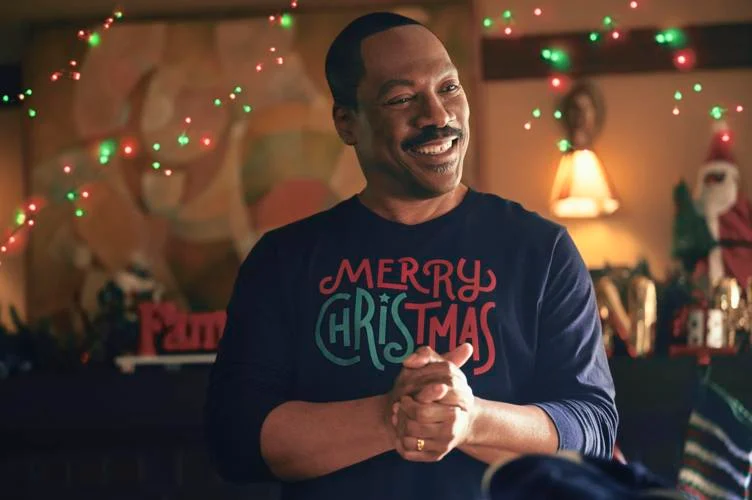 Eddie Murphy as Chris Carver in a scene from "Candy Cane Lane."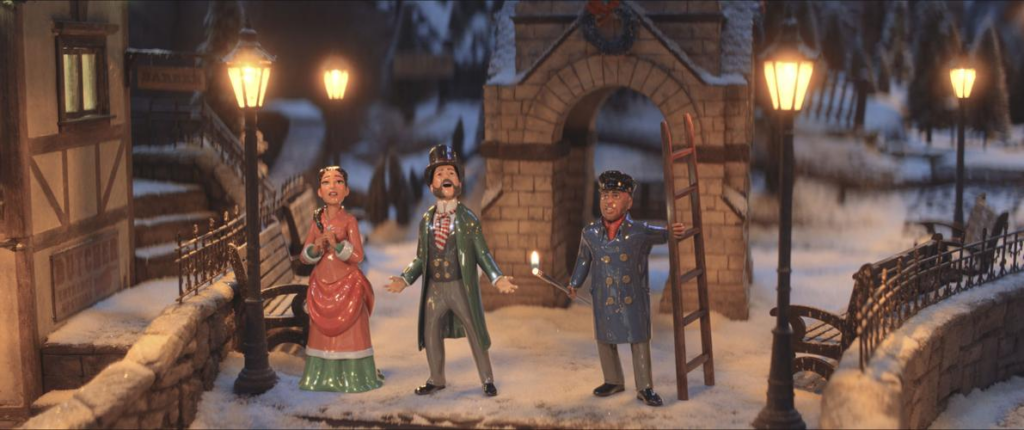 Pepper the Elf's victims turned Christmas ornaments in a scene from "Candy Cane Lane."
The month of October ushers in the holiday season and, with it, the arrival of holiday films.
Eddie Murphy stars in this year's comic adventure "Candy Cane Lane," a film about a man who will stop at nothing to win his neighborhood's annual Christmas home decoration contest.
Murphy is Chris Carver, a father of three who "loves Christmas so much he's even given all his kids Christmas-themed names (Holly, Joy and Nick)," states director Reginald Hudlin via People.
"When Chris is unexpectedly laid off," Hudlin adds, "he throws himself into winning the Candy Cane Lane house-decorating contest in his neighborhood, which has a huge cash prize."
Chris makes an agreement with an elf named Pepper (Jillian Bell) to improve his chances of winning the contest because, as Hudlin explains, "He finds the coolest-looking Christmas decorations ever that will pretty much guarantee him winning the big prize, it turns out they are cursed by Pepper."
The mischievous elf places a magic spell that awakens the 12 days of Christmas, naturally causing havoc on the whole town. This disturbance could ruin the holidays, not only for Chris but his wife Carol (Tracee Ellis Ross) and their three children. They must work feverishly to race against time to combat Pepper's spell, overcome the magical characters and save Christmas.
Murphy was last seen on Netflix's "You People." This marks the actor's first holiday movie and turns back to a family-focused film where he has found much success via vehicles such as "Shrek," "Daddy Day Car," "Mulan" and the "Dr. Dolittle" films.
Amazon offered the first look of the decorated comedian in the holiday film directed by Hudlin whose first feature film, "House Party (1990)," became an instant classic. Murphy and Hudlin previously worked on the blockbuster "Boomerang." "Candy Cane Lane" is the first of three films Murphy will produce with Amazon as part of his three-picture, first-look deal. This comes on the heels of their "Coming 2 America" partnership, which was a big success after Amazon purchased the title from Paramount during the epidemic.
"Candy Cane Lane" is based on the childhood of Kelly Younger who penned the script and previously worked on "Muppets Haunted Mansion" and "Muppets Now."
Also starring in the film are Thaddeus J. Mixson, Ken Marino, Nick Offerman, Robin Thede, Chris Redd, Genneya Walton, Madison Thomas, Anjelah Johnson-Reyes, David Alan Grier, D.C Young Fly, Danielle Pinnock, Timothy Simons, Riki Lindhome, and Stephen Tobolowsky.
Thede, coming off her success of her highly-critically-acclaimed show "A Black Lady Sketch Show," portrays one of the victims of "Pepper's vindictiveness," Hudlin states. "They have been transformed into living Christmas ornaments made of glass and look like Victorian characters."
Redd of "Saturday Night Live" portrays a working-class man, and according to Hudlin, Thede and Redd's characters unify against the elf. "They don't get along that well, but are allied in their urgent need to escape from Pepper's clutches."
Murphy produced the file under his production company Eddie Murphy Productions along with Charris Hewitt-Webster and long time collaborators Brian Grazer and Karen Lunder for Imagine Entertainment.
Murphy, who is a master at improvising, is sure to have audiences laughing, and along with an all-star cast, "Candy Cane Lane" will become part of families holiday catalog for decades to come.
The film comes to Amazon Prime Video on Dec. 1.