'Safety' Writer Randy McKinnon to Write 'Static Shock' for DC Films and Warner Brothers
Michael B Jordan and Reginald Hudlin will produce the project first revealed during DC FanDome in August
Umberto Gonzalez | March 26, 2021 @ 2:56 PM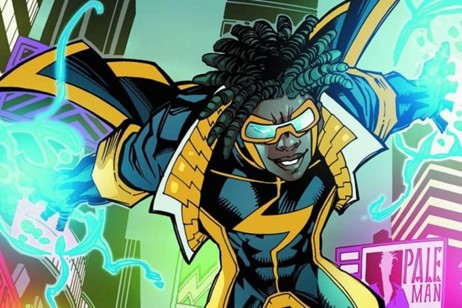 Randy McKinnon, who broke out writing Disney+'s football drama "Safety," will write the "Static Shock" script for DC Films and Warner Bros., according to an individual with knowledge of the project.
Michael B. Jordan and Reginald Hudlin will produce the project, which was first revealed during the DC FanDome event last August.
"One of the things we're really excited about, we really want to live up to the name of the company, Milestone Media," Hudlin said at FanDome. "When we spoke to Jim [Lee] about reviving the Milestone line, we said, 'Look, we all know this has been a hit comic book and hit animated series. It's time to expand back into all those areas and then some.' So we're in serious conversations about, as we're launching the comic book series, developing the 'Static Shock' movie. That will be a theatrical feature film."
The character of Static was created by Milestone Comics founders Dwayne McDuffie, Denys Cowan, Michael Davis and Derek T. Dingle. In the comics, a teen named Virgil Ovid Hawkins becomes a new kind of hero, named Static, after exposure to a radioactive chemical renders him capable of electromagnetic control and generation. In addition to DC Comics, he was the focus of the animated series "Static Shock," which aired on Kids WB from 2000-2004.