The Hudlin 100 2018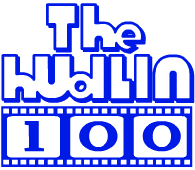 Every year I make ten lists of ten things. This is one of them.

NEW CHRISTMAS JAMS FOR YOUR HOLIDAY PLAYLIST

THE GRINCH – INSPIRED BY ALBUM


The songs in the original cartoon are great, so I didn't expect this album to be able to match it. But Tyler, the Creator, made an amazing album with great rhymes, proving again once you can't curse on a record folks true lyrical skills get to shine. But the music is really strong, so even the instrumental cues pop.

JOHN LEGEND & ESPERANZA SPALDING – HAVE YOURSELF A MERRY LITTLE CHRISTMAS


John actually has new Christmas songs on his holiday album, which earns big marks for him. And the covers are very tasteful, including PURPLE SNOWFLAKES, a Marvin Gaye Christmas song which has always been one of my favorites.

ARIANA GRANDE – CHRISTMAS & CHILL


I love every song on this EP! And they are all original tunes! It's a few years old, but that's like new in Christmas album time.

SHARON JONES AND THE DAP KINGS – ANOTHER CHRISTMAS SONG


I just came across this swinging song by the late great Sharon Jones and the dynamic Dap Kings. Love a good uptempo Christmas jam. This one swings just lovely.

KANYE WEST – CHRISTMAS IN HARLEM


From Kanye's most robust period, this jam deserves to be played alongside Christmas in Hollis and TLC's Sleigh Ride as great hip hop holiday jams.

THE MELISZWE BROTHERS – SANTA CLAUS IS COMING TO TOWN


This talented family KILLED it at the Apollo.

KEM AND LEDISI – BE MINE FOR CHRISTMAS


A real standout cut!

SNOOP DOGG AND BOYZ II MEN – SANTA CLAUSE GOES STRAIGHT TO THE GHETTO


This was performed for my SHOWTIME AT THE APOLLO Christmas special and it's great!

DMX – RUDOLPH THE RED NOSED REINDEER


Since his a capella performance of the classic song became a viral classic, I had him do it on the show as well.

THE EMOTIONS – BLACK CHRISTMAS


Love soul music that combines race pride, warm holiday feelings and those wonderful harmonizing voices.