FAVORITE MOVIES 2015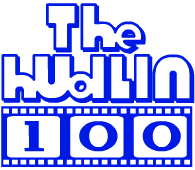 The Hudlin 100 is an ongoing list of the ten best things of the year. This list is the ten best movies of the 2015, except it's more than ten, because these lists usually get published in December or January which doesn't give you time to see all the movies. I still didn't see them all, but I saw more than I would have.
The movies break neatly into three categories. The movies are in no particular order otherwise.
1. BLACK CINEMA RISES!
There's been more black movies released in a year, but there's never been this many black movies this good released in a year. Which is what made folks so mad about being shut out at the Oscars….We've never had this many legitimate contenders! Here are my four favorites:
Straight Outta Compton

Dope

Creed

A Ballerina's Tale

2. SCIENCE FICTION OF ALL TYPES SOAR
From movies that play as science fact to swashbuckling adventures there was something for every viewer this year.
Ex Machina

The Martian

Ant-Man

Star Wars: The Force Awakens

Mad Max: Fury Road

3. DOPE DRAMAS
Serious but not solemn. And more than Oscar bait.
The Big Short

Spotlight

Room

The Revenant