Summer of Milestone: Writer Vita Ayala and Artist Nikolas Draper-Ivey on Turning Static: Season One Into a Certified Banger
THE ROOT:
'Static: Season One' is currently available in comic shops and digital storefronts.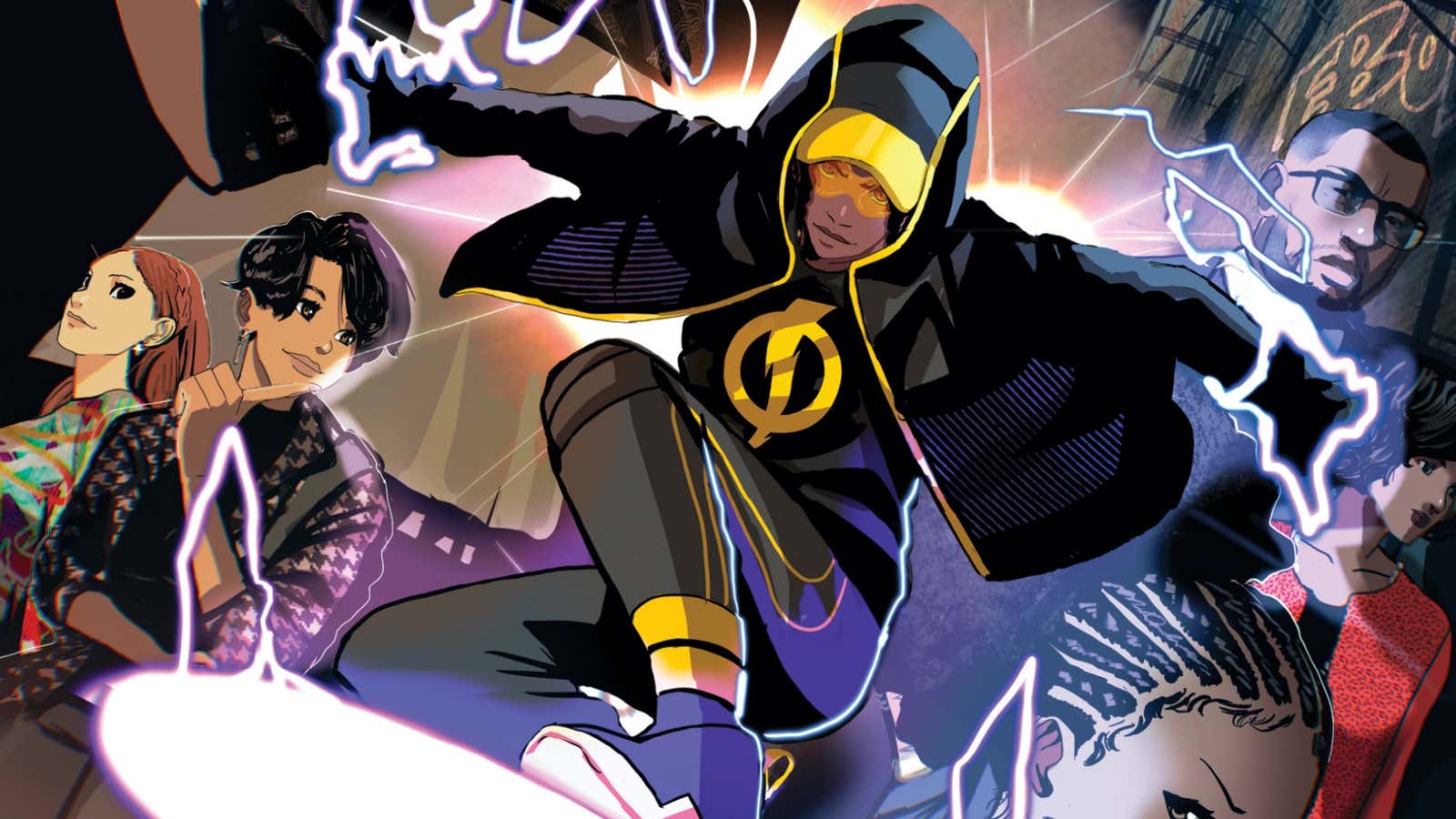 Image: DC Comics
Whether you're an old head who was there during the original run of Milestone Comics or you're one of the millions of people who grew up with the Static Shock cartoon, it's undeniable that the character of Virgil Hawkins, a.k.a Static,has come to represent young Black cool to multiple generations of Black nerds. When it was announced last summer that Milestone comics was going to be relaunched, there was much curiosity on how the iconic hero would be reintroduced.
The Root was lucky enough to be invited to a press conference with Static: Season One writer Vita Ayala and artist Nikolas Draper-Ivey where they discussed the challenges and the joys of relaunching such an iconic character.
One of the things that immediately struck me when reading the first issue of Static: Season One is how seriously it takes the trauma of Virgil Hawkins' transformation from an average high school nerd who plays tabletop role playing games with his friends to the electricity manipulating superhero known as Static.
In a rather brilliant update to Static's origin, the Bang Babies receive their powers after the police use experimental tear gas on a group of young people at a Black Lives Matter protest. It's a messy, horrific sequence, and Ayala and Draper-Ivey don't shy away from how that would deeply affect a kid's psyche.
"What I wanted to do was examine a person, who's generally optimistic and a happy person— even though he's gone through a lot just by virtue of being a black kid—but when we meet him he's not happy. When we see him, he's gone through this incredible trauma, and I wanted to find a balance between those two things," Ayala explained. "He's angry, he's sad, and he's scared because he literally just watched his classmates die horrible deaths. And now he's an electric ball sometimes."
While this Virgil has shades of his prior depictions, it feels like a whole new take on the character, and that was very much by design. "We are not our predecessors. You have to have a respect for them, and a reverence for them, but ultimately we had to make this our own," Draper-Ivey said.
Speaking of Draper-Ivey, I'm so happy I have a platform where I can sing this man's praises. I've been obsessed with his work for a minute now. He has this incredibly unique style that's a beautiful fusion of his western and eastern influences. His style gives a vibrant energy to Static: Season One that keeps your eyes glued to the page.
One of things I was most curious about was the challenge of taking on a character who means so much to so many people, especially to the multiple generations who grew up seeing Static as one of the few mainstream Black heroes. "It's a lot of pressure. It really is. Not a single day goes by where I'm not always thinking about this and trying to make sure people feel as represented as possible," Draper-Ivey said. "It's really hard, there's no other way to put it."
"It is really hard, and it is really stressful, but for me I couldn't not do it. I promised myself I wasn't going to take on more work because I was just tired, but then the universe said 'what about this though?'" Ayala said.
"I think for me, what I want to do is present a singular experience because he as a character is very specific. He can't represent every single Black person because that's not possible, nor should he, that would not be a good story," they added. "But, I mean, it's Virgil Hawkins, come on. You gotta do it, you gotta do it. Even if it's hard, you gotta do it"
While the process sounds like it was very much a challenge, the end result was a certified banger. They revived Static in a way that's exciting, emotional, and has me ready for the next issue. The first issue of Static: Season One is available now at your local comic shop, digital storefronts, and DC Universe Infinite, so what are you waiting for? Go check it out!
Static: Season One Is a Proud Celebration of Black Hair's Natural Beauty
In Static: Season One, Virgil Hawkins has a new look and style that's about more than aesthetics.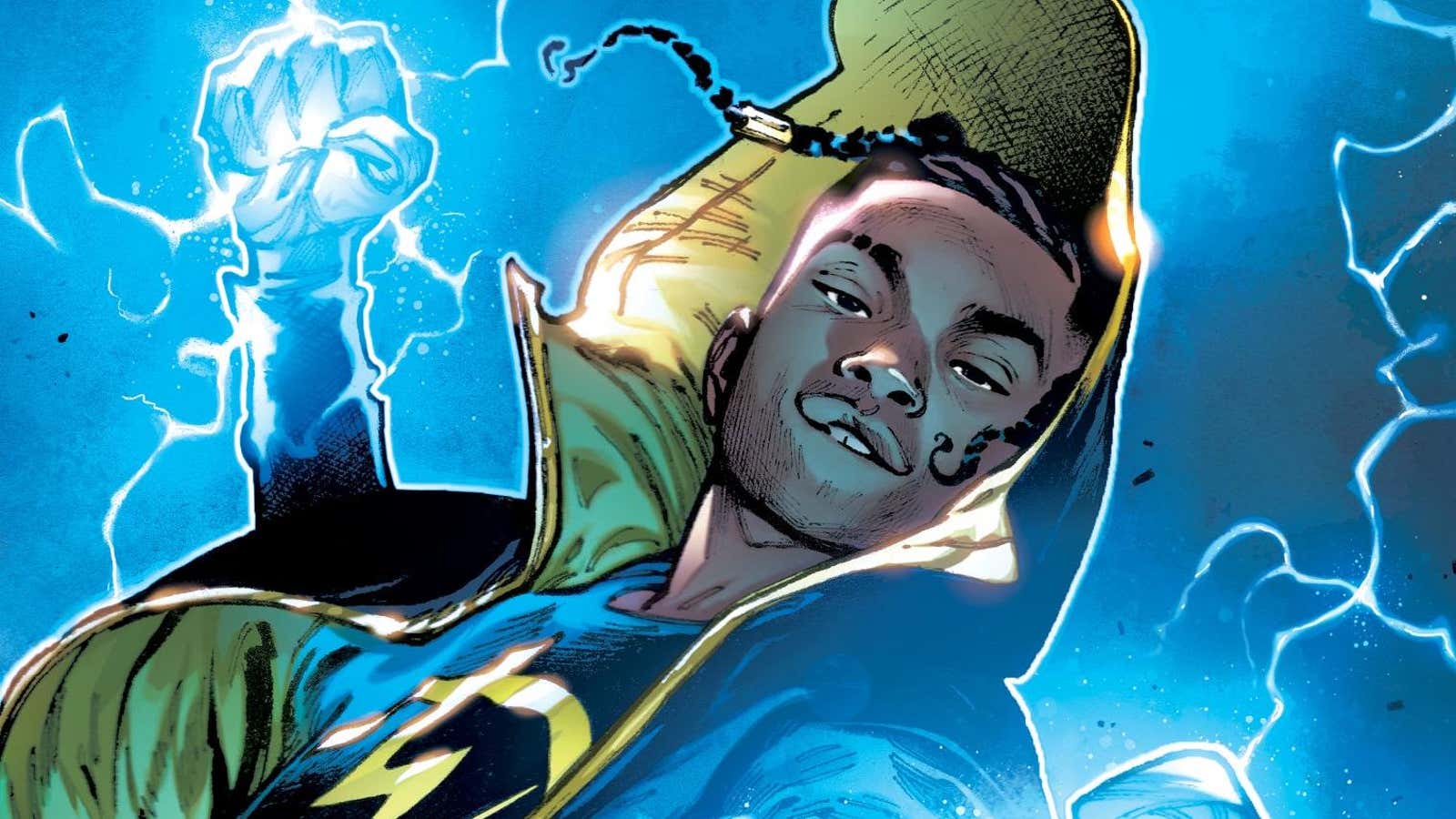 In DC's new take on the classic Milestone hero Static, Virgil Hawkins is a Black teenager who comes into his new superpowers after being exposed to a mysterious gas fired by the police into a crowd of protestors. Horrific as the attack is, Virgil emerges from it imbued with abilities that quickly put him on a path to becoming a well-known superhero. But before they show him shooting lightning from his fingertips or donning his Static costume, DC's new comics illustrate what it is about Virgil that ends up making his transition into dazzling vigilantism feel like a natural evolution.
To put it directly, Virgil's cool as hell—he's presented with a self-assuredness and charisma that only grows stronger as he adopts his Static persona. In Static: Season One by writer Vita Ayala and artists ChrisCross and Nikolas Draper-Ivey, much of that energy comes from the way that Virgil's family continues to keep him grounded throughout the fantastic changes he's experiencing. One of the subtle, but very significant ways the comic depicts how Virgil's family and their Blackness are core parts of his identity is through the characters' designs—specifically their hair, which Ayala spoke to io9 in detail about during our recent interview. "I know that one of [Draper-Ivey's] goals was to kind of portray all the different things that we, Black people do with our hair, but also like just like the little details," Ayala said. "Like he was super proud of himself for getting to a du-rag, in the zero issue, and I was like, 'Yeah, good for you, man, because I don't know that other artists would have put that in there.'"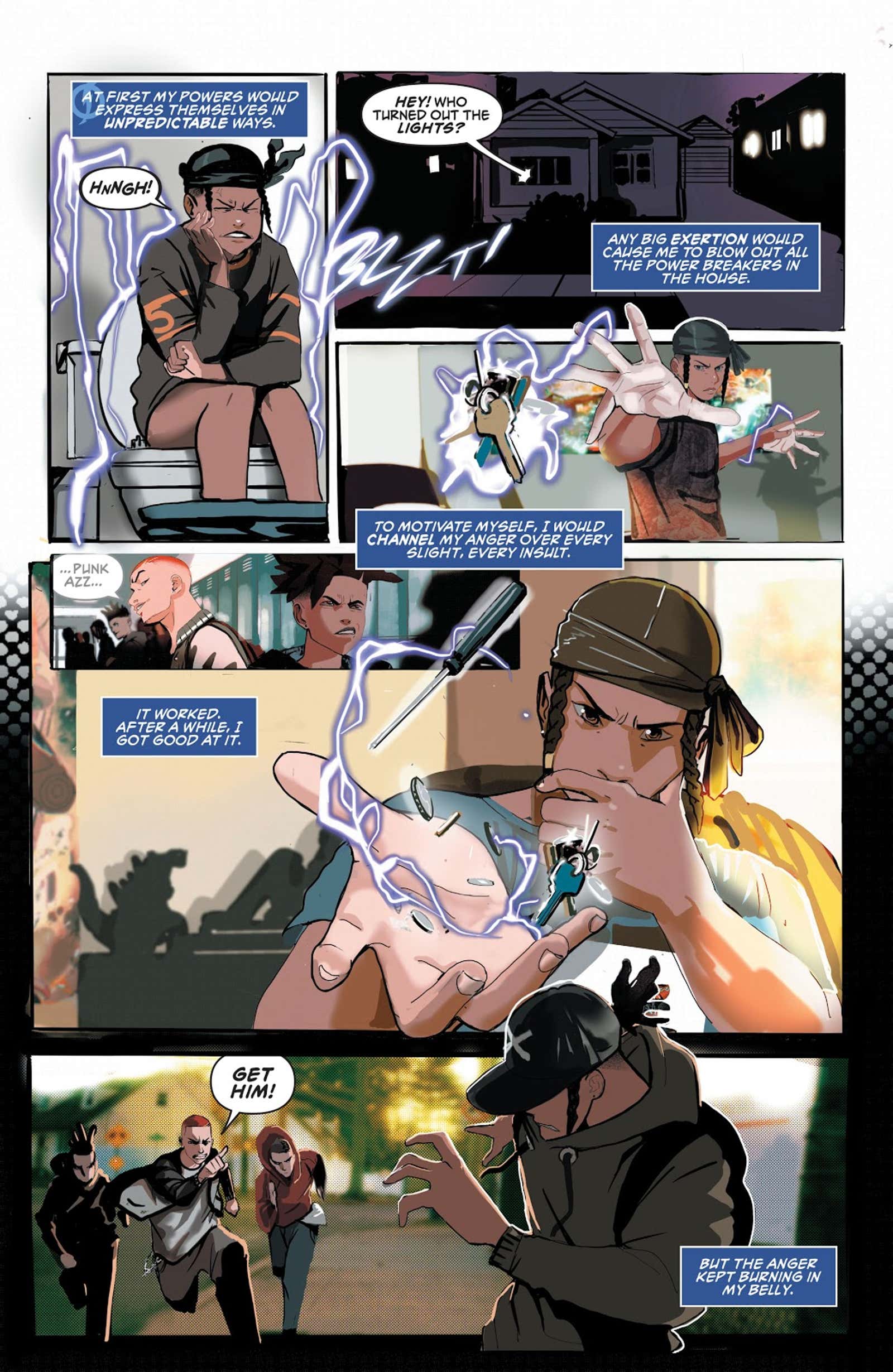 Throughout Static: Season One, Virgil's hairstyle changes in ways that don't necessarily have much bearing on the action, but are contextual details about where he happens to be and how he's decided to leave the house that day. These small, but meaningful visual specifics further illustrate who Virgil is as an individual, but they also do the important work of showing you how some Black people present themselves—something the comics industry has not always been particularly good at.
That attention to detail, Ayala added, is something readers should expect to see throughout the book when it comes to characters' appearances which don't define who they are but do tell you some things about where they're coming from. "Virgil, he's like my favorite thing, he's got a little Basquiat in there, that kind of wildness up top, but, you know his mom won't let him walk out of the house without actually doing his hair," Ayala detailed. "[Nikolas and ChrisCross'] attention to detail is really incredible for me. I see it all, and then I'm like, "All right, well, I got to I got to try and match this guy to give you more opportunities."