The Rumble in the Jungle! Who Wrote Marvel's Black Panther Comic Book Better?

Once and for all let's try and put an end to this debate on who wrote the better Black Panther series between Christopher Priest and Reginald Hudlin?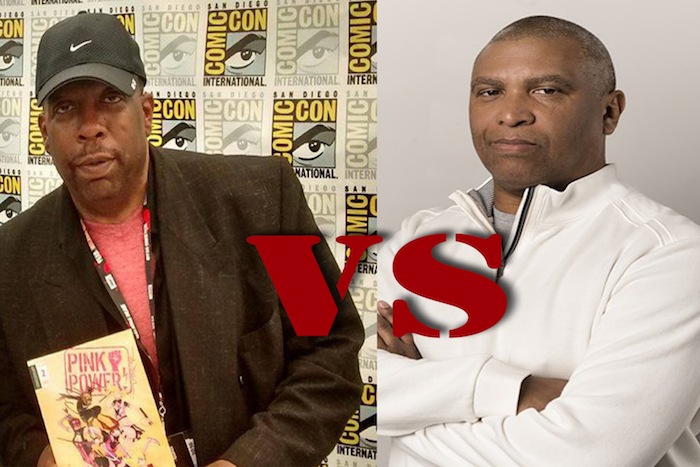 For years now I have been on the internet talking comic books and sparing minds with some of the most creative and intelligent people out here, you know very knowledgeable folks whose wisdom stretch way beyond pop culture such as music, film, and movies etc. When we talk Black Panther there are two names that always seem to pop up, Christopher Priest and Reginald Hudlin. Neither one of these guys created The Black Panther or it's fabulous characters such as T'Challa or Ulyesses Klaw, nor are they the first writers of the BP, hell I'm not even saying they are the best writers of the BP especially the way the new series is taking off, but today my focus is between these two extraordinary storytellers who have a completely different background but share the same passion for the same character.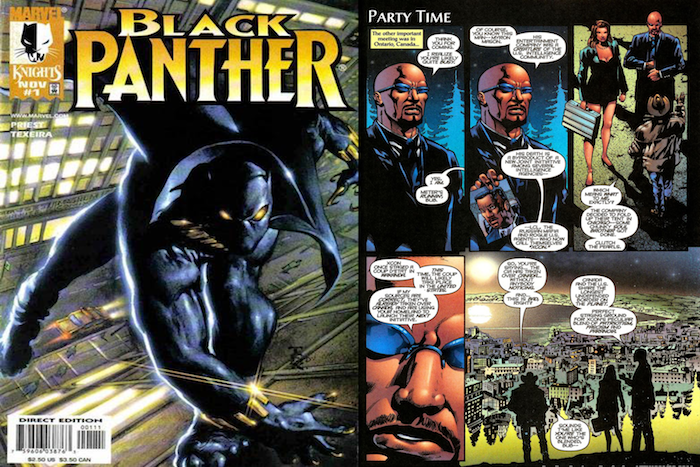 Let's start with Christopher Priest who has written the bible when it comes to the BP according to most Marvel fans. He has the blue print, the foundation that makes the Black Panther great to this day. His series ran from 1998-2003. I missed the boat when he was actually writing this stuff, so I recently went back and did my homework. His take on T'Challa is EPIC, it's very different from Hudlin not in a worse or better way, I mean he made T'Challa a smooth character who took no BS. He reminded me more of a politician or a business man than a king or even a superhero, he was just a Bad Ass. Priest also used a huge political overtone that Hudlin would later admit he borrowed from. Lead actor Chadwick Boseman always refers to Christopher Priest's work when it comes to the BP. He talks about how Priest allows T'Challa to rely on his wits and intelligence to defeat his enemies and if that didn't work he would simply just kick their asses! Priest once described himself as a big kid who get's paid to day dream about superheroes, very true his genius shines through his work! Great job!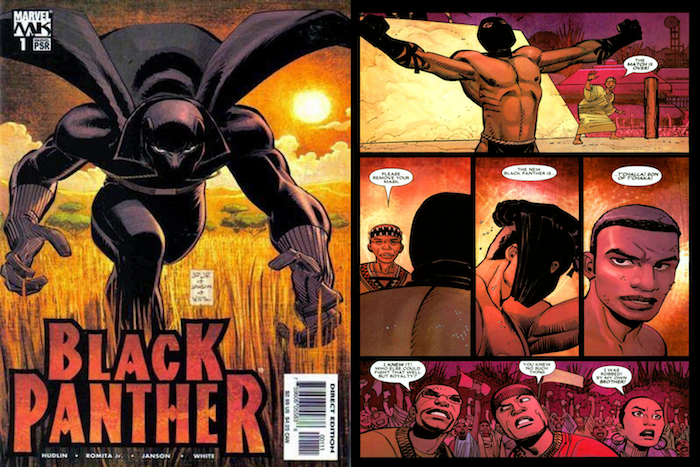 When I came aboard was in 2005, the reign of Reginald Hudlin and the BP comics. I brought a toybiz Marvel Legend Black Panther, the figure came with one Jack Kirby Comic of the BP, and it was a good read but it was a little dated for my taste. It looked like it was a copy from the 70's or who knows, still it was a good read. So I asked my brother who is a huge comic book fan, where can I find some newer BP stuff, and wouldn't you know it a brand new Black Panther series had just launched. From the first read I was hooked. Reginald Hudlin's take on T'Challa was very royal to me, he was every bit a king. The storyline focused on a Brave Young ruler coming into power and being forced to face his own anger and demons. I loved it! The only downfall, and this isn't a bad thing, is that Hudlin's version is based off of a lot of Priests' ideas, but he did find a way to add on to them. I love the fact that he was able to commercialize and bigger the BP's brand. At the time Hudlin agreed to write the Black Panther he was in charge of B.E.T television, and being a movie director he was able to push the BP through the higher ranks over at Marvel resulting in him getting a cartoon series that was great along with a high profile wedding with the X-Men's mutant Storm. The cartoon series was the best Marvel cartoon DVD in my opinion. In closing I think this newly found fame for the BP is directly from Hudlin's commercial work taking the Black Panther to a new level. In my opinion I'm going with Hudlin on this one, what do you think? Leave a comment below. Peace Gab.
Here is the trailer for the BP animated series!