Who is the Black Panther?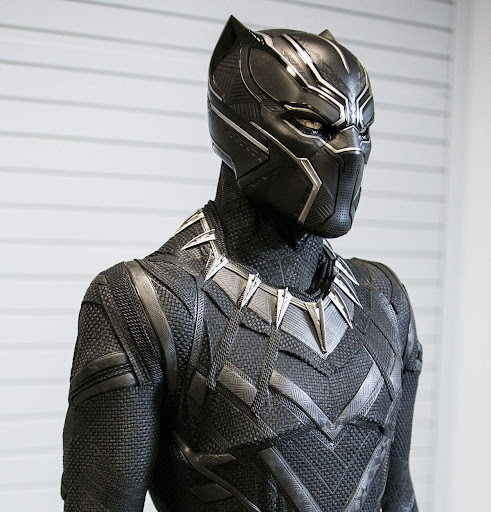 Writer Reginald Hudlin succeeded Priest in 2005. Hudlin had already made a name for himself in Hollywood for his role in creating the popular "House Party"and "Boomerang" movies. A childhood fan of the character, he was invited to write a six-issue miniseries for T'Challa that became a five-year run. In his first volume for the series, Hudlin revised T'Challa's origin story, fleshing out the details that led to his father's demise and T'Challa's path to the throne. Furthermore, Hudlin helped cement Wakanda's might; rather than frame the country's technological development as the result of colonial intervention, he established Wakanda as an isolationist world power that'd been undefeatable for centuries if not millennia.
Hudlin's approach to the title was partially based on the reception of Priest's own work. He used core elements of T'Challa's first appearance as the foundation for his interpretation and focused on creating the kind of book he would enjoy. His run saw T'Challa interacting with several black superheroes including Luke Cage, Blade, Brother Voodoo, and Photon. Hudlin also created T'Challa's sister Shuri and married him to Ororo Munroe, better known as Storm of the X-Men.
What was particularly unique about Hudlin's run was the fact that his position as BET's president of entertainment made it significantly easier to adapt his work. Though it was short-lived, BET produced an animated adaptation of Hudlin's first volume on his run in 2011 and recruited talented voice actors like Djimon Hounsou, Kerry Washington, Alfre Woodard, and even Stan Lee to bring it to life. T'Challa has appeared in a plethora of Marvel's media content including television shows like "The Avengers: Earth's Mightiest Heroes" (2010) and "Avengers Assemble" (2013) as well as the video game "Marvel: Ultimate Alliance" in 2006 and the animated movie "Ultimate Avengers 2" the same year. He did have an earlier appearance in the 1994 "Fantastic Four" animated TV show, but the variety of content the character has appeared in since Priest and Hudlin worked on him attests to how influential he became in just two decades.
Later in his run, Hudlin shared writing duties with Jonathan Maberry. After that title concluded, T'Challa's presence was felt across numerous books including David Liss' "Black Panther: The Man Without Fear" where he briefly took over Daredevil's responsibilities as the guardian of Hell's Kitchen and especially in Jonathan Hickman's "New Avengers" where he summoned a secret group of heroes to deal with a crisis that threatened the entire multiverse.