Award presentation coincides with release of Colorization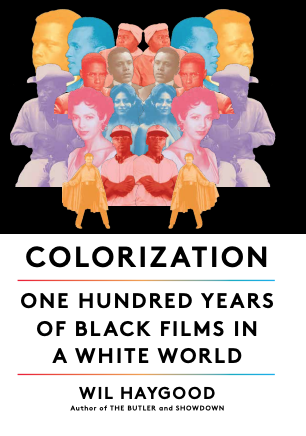 The Miami University Film Festival will feature the release of Miami alumnus and Boadway Scholar-in-Residence Wil Haygood's new book.
The Freedom Summer of '64 Award ceremony will coincide with the official release of Broadway Scholar-in-Residence Wil Haygood's latest book, Colorization: One Hundred Years of Black Films in a White World.

"Reginald Hudlin's illustrious and sweeping cinematic career, which encompasses a wide range of diverse filmmaking with a social conscience, makes him a wonderful choice to receive the Freedom Summer Award," said Haygood (Miami '76), author of Showdown: Thurgood Marshall and the Supreme Court Nomination that Changed America (2015).

"Hollywood is a better place because of his monumental contributions when it comes to equality and representation," Haygood said.

Hudlin grew up enjoying movies like "Animal House" and "Risky Business." These inspired him to draw from his own real-life experiences. Hudlin's father, Warrington Hudlin, was the owner of an insurance agency, and his mother, Helen, was a special education teacher. They raised their family in East St. Louis, Illinois, where poor economic misfortunes lived alongside rich cultural opportunities.

A major influence in his life was the 1960s dancer and choreographer Katherine Dunham, whose youth programs served as the catalyst that led Hudlin to Harvard, where he graduated magna cum laude. His senior thesis was a 20-minute short film called "House Party," depicting the experience he lived as a Black student.

He also cherished the late Stan Lee, creator of the Marvel comic books. In the superheroes that Lee created — real people with human flaws — Hudlin could relate. Lee and Jack Kirby's Black Panther character was originally introduced to audiences in the 1966 comic books. Hudlin was asked to head up a relaunch of the character, writing the comic book series from 2005-2008. He received critical acclaim for his well-rounded portrayal of a Black superhero.

"Stan Lee introduced psychology and flaws into superheroes, which made them more relatable and interesting," said Hudlin, who bases his character development on this premise.

When working on his latest movie "Marshall," Hudlin tells the story behind one of Marshall's earlier cases as an attorney, but with a nod to true character.

"I wanted to take Marshall off of the pedestal we place him on and show him as the hard-drinking, smack-talking guy he really was, even though he was always the smartest guy in the room no matter what room he was in," Hudlin said. "It makes him more relatable so people can see that his kind of success can be attainable."

No matter the genre, Hudlin's superhero-like drive to bring the Black image to audiences epitomizes the spirit of Miami's Freedom of '64 Award.