Awards Season for SIDNEY and More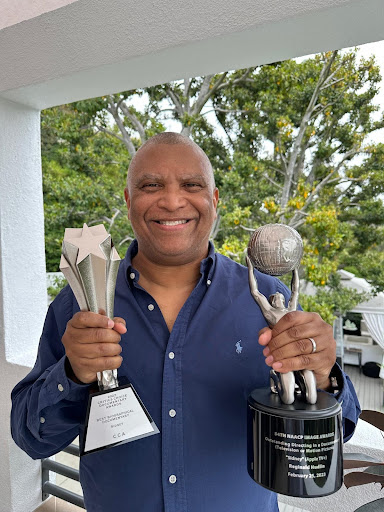 Here I am with the Critics' Choice Award and the NAACP Image Award I received for directing SIDNEY. The beautiful award I got from the African American Film Critics Association was too big for me to hold at the same time, but I'm so proud of all of them!
Looking forward to receiving my Black Reel Award for SIDNEY and my Icon Mann Award for…well, there's an article below that explains it.