BILLBOARD – June 7, 2019 – 'Director Reginald Hudlin on 'The Black Godfather' Clarence Avant: 'The Mt. Olympus to Everyone in the Music Business'
6/7/2019 by Gail Mitchell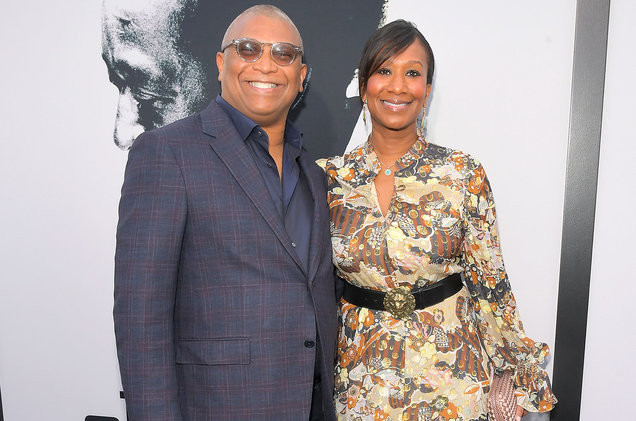 Documentary on the famed music exec premieres today on Netflix.
Director, writer and producer Reginald Hudlin first heard the name Clarence Avant when he was hired for his first post-college job: directing two music videos for Uptown Records founder Andre Harrell. "I kept hearing about this man who was a legend — the Mt. Olympus — to everyone in the music business," Hudlin recalls.
After being tapped for a potential project with Janet Jackson that Avant was also involved in, Hudlin finally got the chance to meet Mr. Mt. Olympus in Los Angeles. "Clarence lived up to the legend: raw but also down-to-earth real," says Hudlin. "That was the beginning of my lifelong fascination with him."
That fascination fuels the heart and soul behind The Black Godfather, Netflix's original documentary chronicling the 88-year-old Avant's barrier-breaking life and music industry career. Released Friday (June 7), the documentary is available globally on Netflix as well as in limited theatrical release in Los Angeles and New York.
Hudlin, an Academy Award nominee whose directing credits include House Party, Boomerang and Marshall, wrote and directed The Black Godfather. Nicole Avant, Avant's daughter, served as a producer. Prior to the documentary's June 3 world premiere in Los Angeles, Hudlin sat down for a phone interview to chat about helming the three-year project.
"You want to get your flowers when you can smell them," says Hudlin. "I'm grateful to be able to express my gratitude for what Clarence has done for the creative and black communities. Here's a man who's given so much. This is really the least of what he deserves."
Among Hudlin's other behind-the-scenes tidbits:
Getting the project off the ground: "Over the years, everybody begged Clarence to write a book and tell his story. He completely dismissed the idea. Then Nicole finally convinced him that maybe doing a documentary was the way to go. We figured we'd interview 30 people and get done in a year. After 75 interviews, it's now year three. We flew all over the country because his life is so big and so incredible. He touched so many people. We had a hard time keeping the documentary to two hours but we packed it all in."
Learning about the man behind the legend: "One impressive thing about Clarence is his ability to constantly evolve. Here's a guy with a ninth-grade education from North Carolina who ends up in the Lincoln bedroom of the White House. The fact that he made it out at all [from North Carolina] is miraculous. You just go, 'How did he do that?' Clarence had an intellectual charm and drive. And as he kept getting in bigger and more amazing situations, he rose to the occasion. At the same time, he kept his core values. It's about remaining true to who you are but continuing to evolve as a person.
"Another thing: There's an old saying that if you want to get things done, don't worry about money or credit. That's Clarence. He runs from the headlines; for him it's not about self-promotion or what about mine. Clarence just wants the right thing to happen. So many people are cynical about show business. But he's a living example of being good and doing well at the same time."
Pharrell's special contribution: "There's music related to Clarence's career in the film. But there's also an amazing new song called "Letter to My Godfather," written by Pharrell Williams and Chad Hugo. When Pharrell first saw the film, he flipped out and overnight wrote this tribute song to Clarence."
Black Godfather's key takeaways: "I don't care who you are. If you have will power and drive, you can make a way for yourself. That's what people can take away from Clarence. It's the kind of movie whereby a Harvard professor will see it and say, 'Wow, this is an amazing documentation of a whole period of black history never seen before.' Folks in the barbershops will see it and discuss/debate over what they've seen for hours. If you can go from the Ivy League to the barbershops, you've accomplished your goal."
Avant's own reaction: "Clarence told me that he dropped a tear."
UVM: 24,808,560