East St. Louis native Reginald Hudlin says 'Safety' is the perfect film 'for right now'
Kevin C. Johnson St. Louis Post Dispatch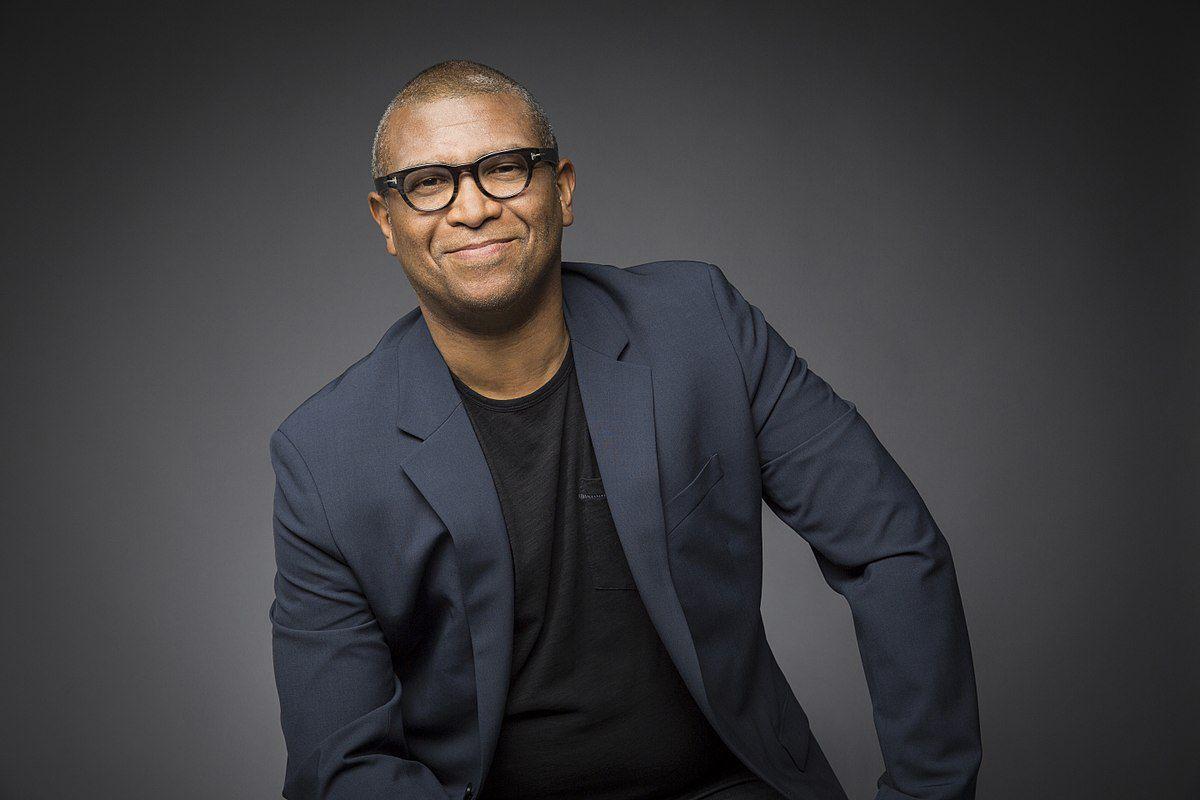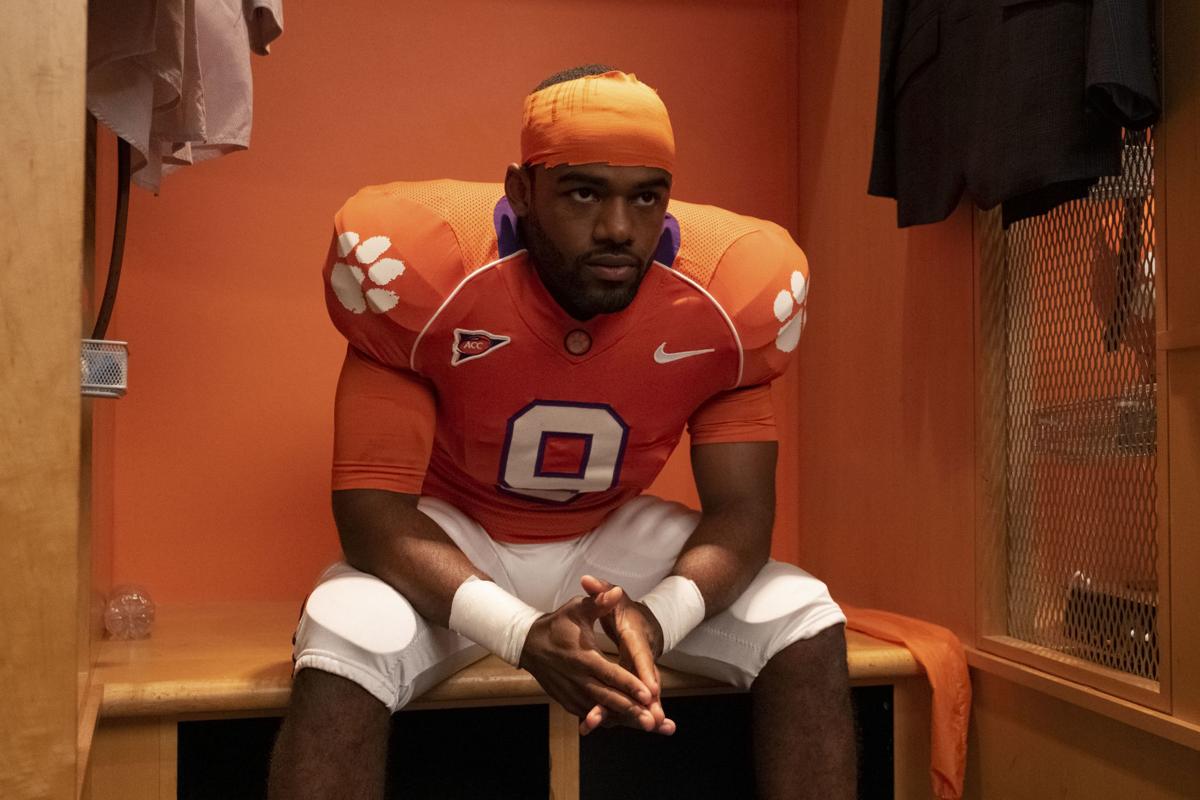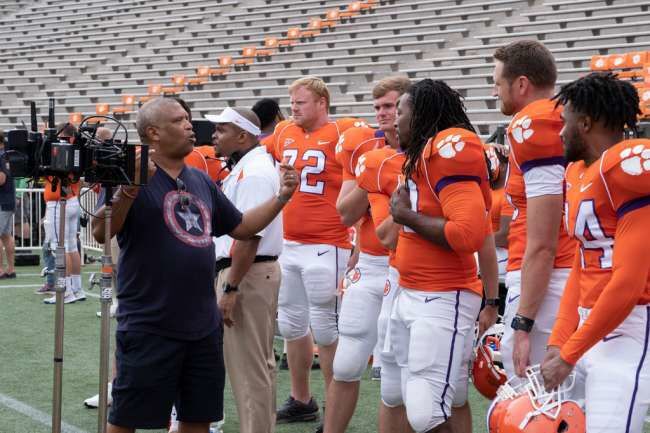 Veteran producer-director Reginald Hudlin wasn't familiar with Ray Ray McElrathbey, the former Clemson Tigers football star who made headlines in 2006 for overcoming personal obstacles.
At the time, McElrathbey had made it as far as "The Oprah Winfrey Show."
"I somehow missed his story," Hudlin says. "But once I heard it, I said, 'This is the story.'"
Hudlin, a native of East St. Louis, is the director of "Safety," a new Disney+ movie based on McElrathbey's real-life tale.
The film stars Jay Reeves as the young man whose football scholarship is threatened when he sneaks his younger brother, Fahmarr (Thaddeus J. Mixson), onto campus to live with him. The boys' mother, Tonya (Amanda Warren), struggles with substance abuse.
Hudlin says he immediately loved the script for "Safety."
"I didn't need to change it — I just needed to shoot it," he says. "Usually a script isn't that good or isn't for me. But I totally loved this and what it was about, and I was ready to go."
"Safety" is a perfect film "for right now," says Hudlin, 58, a 1979 graduate of Assumption High School. "It's a message people need to hear — need to see. It's a movie about commitment, about sacrifice, about community. Those are the principles that sum up the movie. It'll make you laugh, make you cry and make you feel inspired."
In other words, things we could use a little more of today.
"This movie reinforces positive vibes and overcoming challenges," he says. "Here's a man who's taking on a tremendous responsibility. People want to hear a story that connects to their lives and how to overcome it."
Hudlin has made movies with young, unknown performers, such as his 1990 directorial debut, "House Party." He's also worked with some of Hollywood's biggest superstars, such as Eddie Murphy, Halle Barry and Robin Givens in "Boomerang."
"Safety" allowed Hudlin to work with up-and-comers, including Reeves, known for his role on the CW football drama "All American."
"I thought he did great job," Hudlin says. "It was a very demanding role where he had to be a wonderful actor to capture the charisma of Ray and also go to dark, challenging parts of the film. And he had to be a real athlete and get out there and work alongside guys who really played and look legitimate. It was a lot to do and a lot to carry off."
Corinne Foxx plays Kaycee, Ray's love interest. Hudlin has known her for a while — he and her father, Jamie Foxx, have worked on several projects together — and remembers her as a teenager hanging out on the set of "Django Unchained."
"I love Jamie so much, and he's a fantastic dad," Hudlin says. "When I heard she was acting, I said, 'Oh that's cool.' When I found out she was gonna read (for 'Safety'), it was, 'Oh, that's fantastic.' She had warmth, charm and intelligence, everything we needed for the part."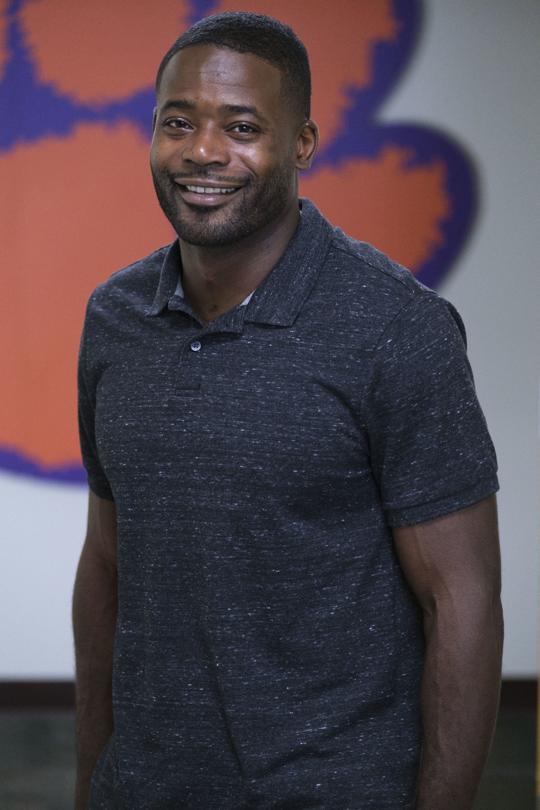 McElrathbey was on set during filming in South Carolina. Some scenes were shot on Clemson's campus. McElrathbey trained with the actors, insisting, "'Now y'all are gonna do my workout,'" Hudlin says.
"What was great about him was he's such a good guy. He's humble, but also a high achiever. He wants to learn. He's very charming and honest about his life. He was a huge asset on set."
McElrathbey has seen the movie, and "he cried — tears-of-joy cried," Hudlin says. "That made me very happy."
Hunter Sansone ("Stargirl"), also of St. Louis, plays McElrathbey's roommate, Daniel.
"We were tripping," Hudlin says. "It was really great to connect hometown to hometown."
In September, Hudlin took on the challenge of executive producing the 72nd Emmys, the biggest awards telecast to be produced during the pandemic. His work on the virtual ceremony drew rave reviews.
"I really enjoyed it," he says. "Everybody was, 'Oh my God, you're a glutton for punishment,' and, 'How does that work?'"
He has also produced the Academy Awards and executive produced the NAACP Awards.
"It was a virtual opportunity to do something different and reinvent award shows, and there was nothing but positive responses from it. People really loved the show, and I'm really grateful for that. I want to keep advancing the game."
What "Safety" • When Available Dec. 11 • Where Disney+ • More info disneyplusoriginals.disney.com/movie/safety
Looking back
Reginald Hudlin riffs on some of his most popular directorial jobs, plus "Django Unchained," which he produced.
"Marshall" (2017) • "I love that movie so much. It just makes me miss my friend Chadwick Boseman." (Boseman died in August of colon cancer.)
"House Party" (1990) • "Thirty years, and people are still loving it, still talking about it. It makes me feel great. It was my first time out, and it stands the test of time."
"Boomerang" (1992) • "That's 28 years old, and a lot of people still like 'Boomerang' and still talk about it. I was fortunate. I graduated from a low-budget movie to working with Eddie Murphy, one of the biggest stars in the world. It was something different for him and something different for me. It really impacted the culture."
"The Black Godfather" (2019) • "Clarence Avant (legendary music industry figure profiled in the documentary) has been in my whole adult life. He was always a huge role model for all of us. I always wanted to tell his story. For him to agree and to choose me was a really big deal. I was grateful for the opportunity to tell his story."
"The Ladies Man" (2000) • "It was a tricky movie to make, trying to figure out the right tone. But it was fun to me. And so many young people of so many races say, 'Man, I love that movie.' And I was grateful to get back to directing."
"Django Unchained" (2012) • "That changed my life. Quentin Tarantino and I were friends, both super film nerds, both super culture nerds. We had a great time working together, and it really changed the way I work. We're still in touch, talking about the things we love. It was a life-changed experience. And suddenly I was nominated for an Oscar."