FAVORITE TV SHOWS 2016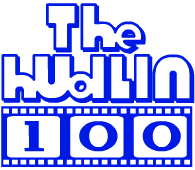 The Hudlin 100 are ten lists of ten, chronicling the most interesting things of the year. This list is the best tv shows of 2016. TV in 2016 was so good, I couldn't see it all. I dream of TV vacations to locations with large screen TVs so I can binge watch shows other people swear by but I don't have time to watch.
STRANGER THINGS
Spielberg, Stephen King and a sprinkle of Alien make this one of the most amazing shows ever.
ATLANTA
The blackest show in the history of television.  A work of art.
QUEEN SUGAR
Great acting, socially relevant storylines, beautifully shot make this my favorite soap not named Game of Thrones.
THE GET DOWN
Wildly uneven?  Yes.  But when THE GET DOWN was good, it was great.
LUKE CAGE
Black superhero done right.  Nuff said.
LAST WEEK WITH JOHN OLIVER
Between Bill Maher, John Oliver and Trevor Noah, we have a lot of great political commentary on air. But John has made his own space and style and is killing the game.
GAME OF THRONES
Never has a series paid off so beautifully than the last two episodes of this season. Movies wish they were this good.
BLACK-ISH
My kids can't believe there's a show on TV about their life.  "You say that all time time daddy!" they remark after watching an episode.
SATURDAY NIGHT LIVE
The election has been great for SNL. Alec Baldwin and Kate McKinnon have done great work parodying the debates, but these two sketches were my favorites.
THIS IS US
Amazing show, and incredible work from Sterling K. Brown, who transforms into another person with every role.
THE PEOPLE VS. OJ SIMPSON
A brilliant retelling of modern history that now feels like a milestone in how to address race, celebrity and sexism in an entertaining fashion.