Hollywood Reporter:
Reginald Hudlin Talks Producing Virtual Emmys During Pandemic: "There's Going to Be Cameras Across the Country"
6:30 AM PDT 9/16/2020 by Michael O'Connell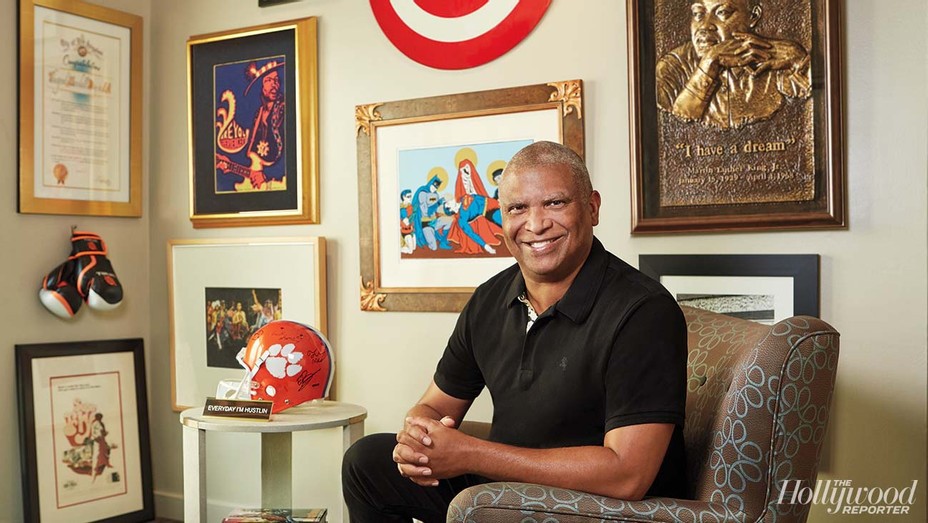 "Of course I used to spend time at production offices in Hollywood or Santa Monica, but the work-from-home thing hasn't been a radical shock," says Reginald Hudlin, who was photographed Sept. 7 at his home in Beverly Hills.
The veteran producer-director shares the challenges and upsides of producing TV's biggest night remotely as well as worries that streaming may reduce the communal experience.
Reginald Hudlin — Reggie, to those in his esteemed inner circle — didn't go into shock when Californians were told to work from home back in March.
The Los Angeles house he shares with his PR vet wife, Chrisette, and two children has been his base of operations for over a decade now. "When I ran BET, I went into the office every day," he says of his 2005-08 tenure as president of entertainment at the Viacom network. "But once I went back to independent production, I realized that an office is just a hole in my pocket."
As a trailblazing filmmaker (House Party, Boomerang), an Oscar-nominated producer (Django Unchained), a comic book scribe (Black Panther), a prolific TV director (New Girl, Black Monday) and a former network exec, Hudlin is a true Hollywood jack-of-all-trades.
On Sept. 20, he'll add executive producer of the Primetime Emmy Awards, alongside host Jimmy Kimmel and event producers Done+Dusted, to that résumé. Their live telecast, the most ambitious since COVID-19 made standard production impossible, will see Kimmel emceeing from a vacant Staples Center as upwards of 140 camera crews are deployed around the globe to capture nominees and winners at home.
Speaking with The Hollywood Reporter over Zoom earlier in September, the 58-year-old talked about the logistics that this plan entails, having a friend on the Democratic presidential ticket and why he prides himself on his eclectic résumé: "I'm just working off the bucket list I've had since I was 12."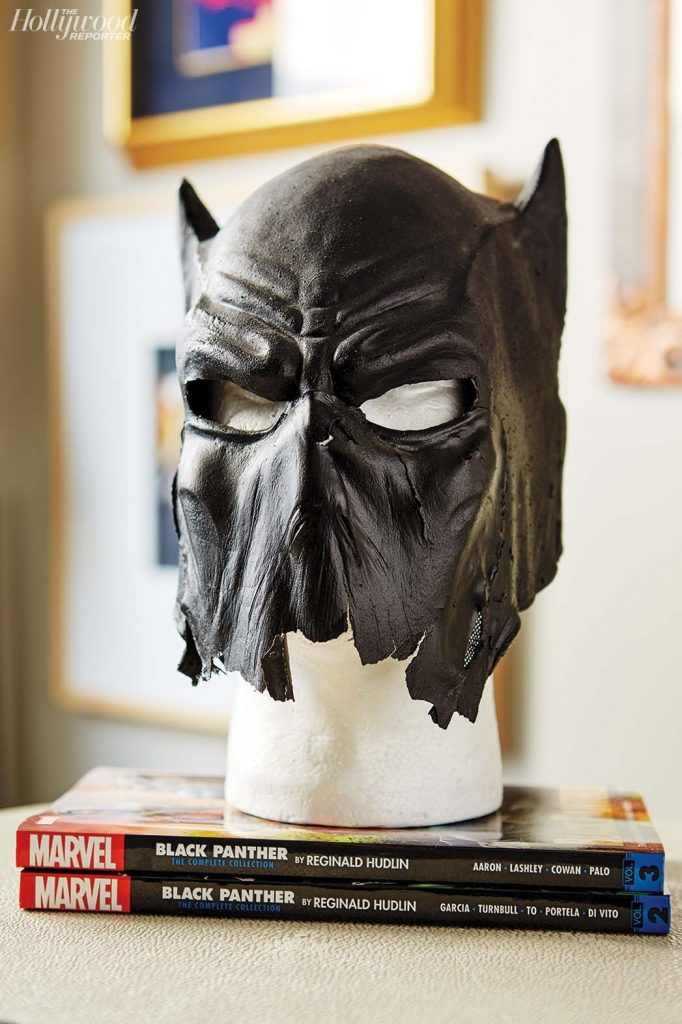 "The Black Panther mask was given to me at San Diego Comic-Con by a cosplayer who wore it as part of his costume," says Hudlin, who wrote the comic for years.
This is the first event of its scale to go live since the pandemic began. How important was it that you not pretape?
If it's a performance-based show, it's easier and maybe preferable to do a bunch of pretaped elements. For the Emmys, where the whole thing is being driven by the reveal of who the winners are, it needs to be live. Jimmy loves live, so we were all in agreement that we needed to fight to preserve that. That's led to a vast array of logistical challenges. (Laughs.)
What's the biggest?
We're going to have the nominees in their homes, backyards, hotels. There's going to be cameras across the country, in the U.K., in Berlin, in Tel Aviv. We're going to be based in the Staples Center because it's the only place big enough so the crew can keep appropriate distance and we can manage that much data coming in and going out.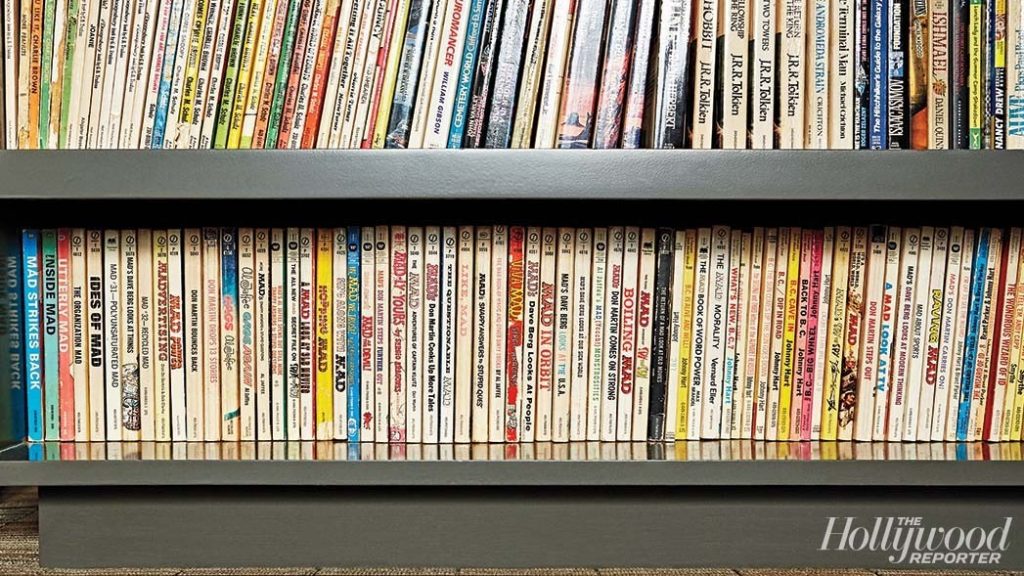 "I'm a regular at Golden Apple [Comics] on Melrose," says Hudlin of his comic book collection and art. In 2015, Hudlin was tapped to relaunch DC Comics' Milestone Media imprint.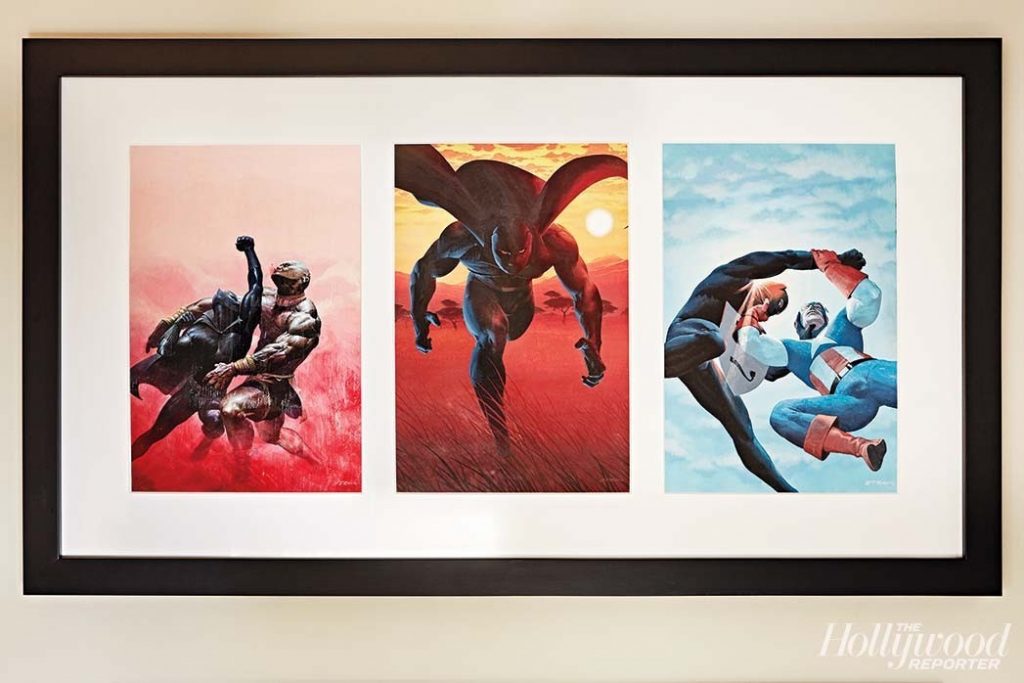 On the eve of the show, what will you be worried about?
It's a live event, so there are things you don't know. We don't know who the winner is. And we've said, "Why don't you tell us? We'll keep the secret. No? Fine then." If a winner is in London, and it's 4 in the morning and they've fallen asleep, we don't know what's going to happen. And that's presuming all these connections are good. Our motto for the entire production is, "What could go wrong?"
Given Hollywood's attempt to course-correct the lack of Black storytelling as part of a larger reckoning, are you dusting off any old pitches?
Oh God! (Gestures behind him.) You see this closet? That's full of really good ideas that can't get made.
But maybe now?
It used to be when you went to pitch a Black project, there was this thing called the preamble. And when I did the preamble, I had to explain that Black culture is pop culture. (In a kindergarten teacher voice:) "Have you ever noticed that the biggest stars in every medium are Black? Look at Eddie Murphy. Look at Will Smith." You had to explain the racial physics of the entertainment business — not that anyone was racist; they literally never thought about it. "Oh, I never noticed that pattern."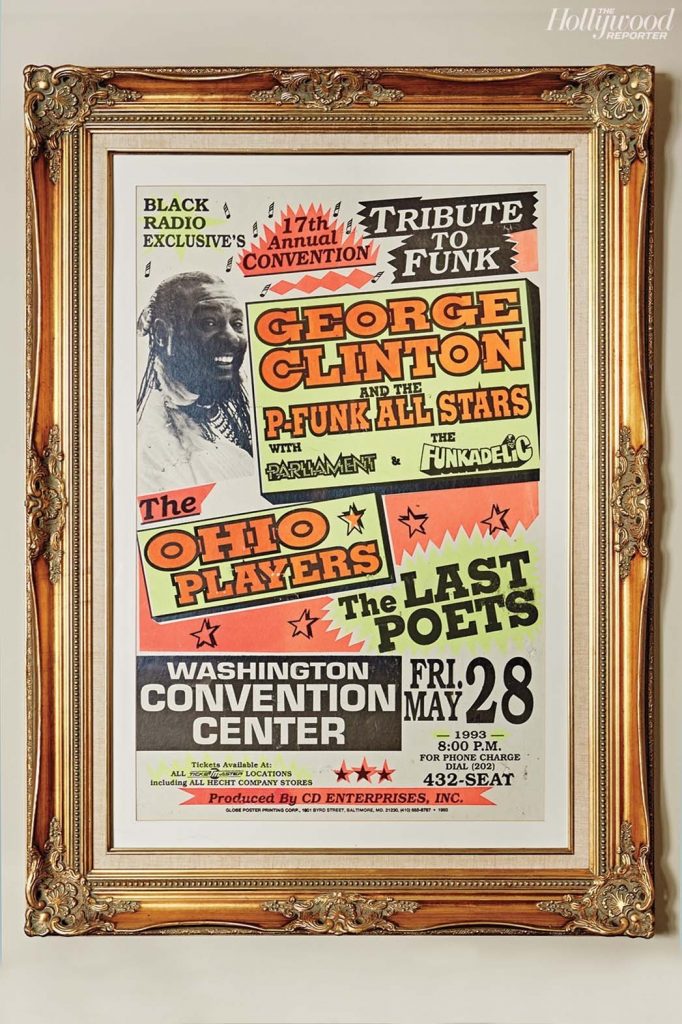 A fan of George Clinton, Hudlin directed the funk musician's 1993 music video for "Paint the White House Black."
Have those conversations changed at all?
"The market for that's going to be very small" — it's not like I don't hear that still. The difference is, I say to them, "My life is a refutation of what you're saying." I've seen the people who say, "Well, based on the financial models …" come and go. But their historicals are only based on what's been done. My whole career is doing things that have never been done and being very successful at it.
What is some memorable pushback?
When I pitched House Party, people said: "Black movies don't sell. Teen movies don't sell. You have a Black teen movie. No one wants to see that." Right. When we were shopping Django, they'd wait for Quentin Tarantino to leave the room. Then they'd go, "Black movies don't travel internationally. Westerns don't travel internationally. You have a Black Western. Nobody wants to see that." They're wrong every time. House Party was one of the most profitable movies of that decade. Django made a half-billion dollars. The pushback is the sign I'm on the right track. Hopefully things are changing. I'm happy to not have to fight anymore, but I'm always ready.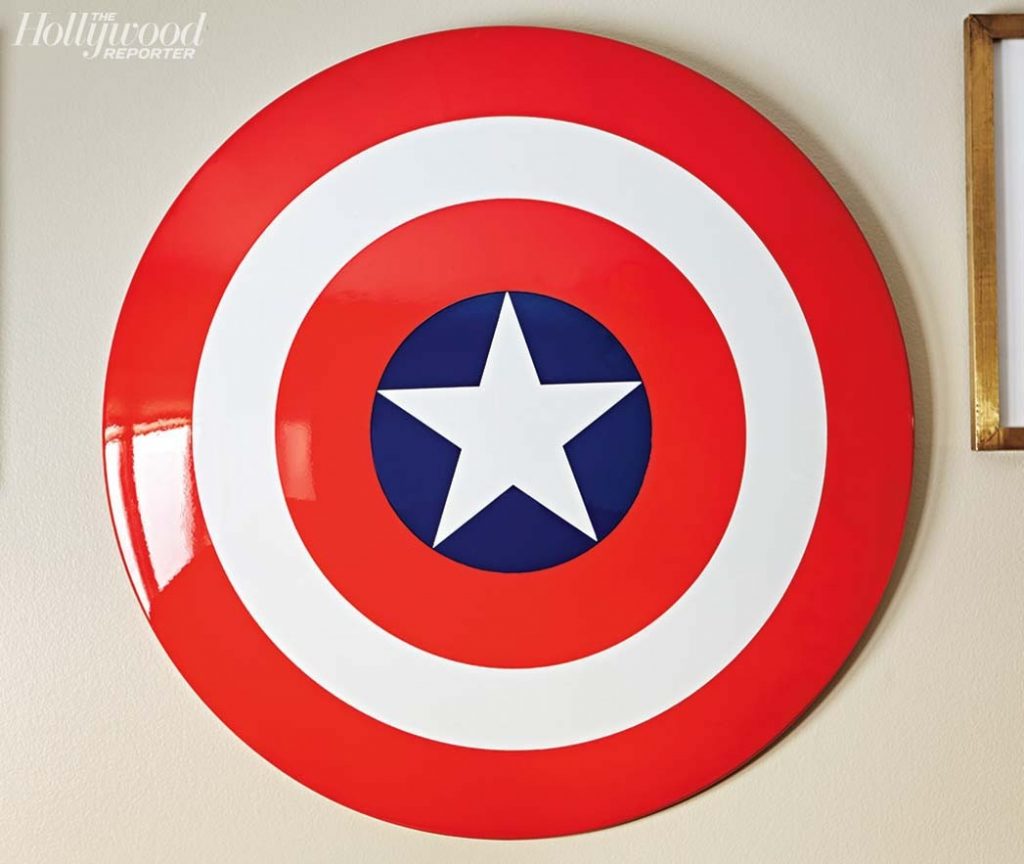 You directed Safety, out later this year, for Disney+. Is a theatrical release still important to you?
Listen, streaming is fantastic. Look at how robust it's made documentary or mid-budget movies that could never compete with the blockbusters. There's no "ABC Movie of the Week." The Brian's Song of today gets made on a streamer. The challenge, and COVID is certainly adding to the danger, is making sure one doesn't cannibalize the other. My kids haven't been to a theater in a long time. And the phone sometimes beats the big screen in our house, which drives me crazy. "You will not watch Snowpiercer on your phone! You will go upstairs and watch it as it was intended!" It's scary. I don't want the communal experience reduced to what live theater is — people seeing maybe one or two plays a year, and only if they live in big cities. Motion pictures must remain a populist experience and not an elite one.
You and your wife introduced vice presidential nominee Kamala Harris to her husband, Doug Emhoff. How do you feel about dinner with your friends potentially requiring a lot more logistics?
Kamala is a wonderful person, Doug's a great guy, and I feel very hopeful about the future of our country. When I look at Kamala with Joe Biden, when I see the enthusiasm that the public has for them, the promise of what could be, all I can say is, please vote. Please, please vote.