James Cromwell, Bruce Dern, Naturi Naughton, Harry Lennix, Kat Graham, Join Cast of Mark Amin's EMPEROR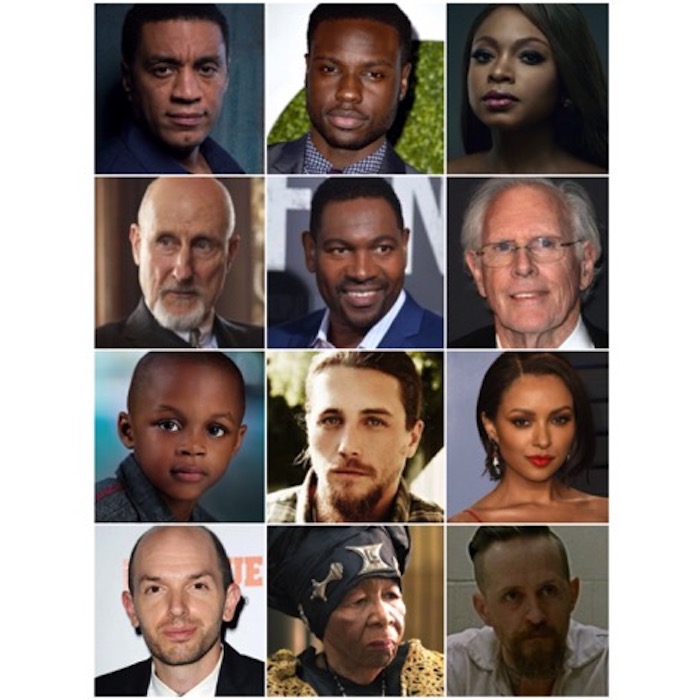 TV News Desk Jun. 20, 2018
EMPEROR is inspired by the true story of Shields Green (Okeniyi), who in 1859 escaped from a plantation and made a daring journey north where he met Frederick Douglass and John Brown (Cromwell). With the opportunity to continue to freedom in Canada, Green instead chose to fight to end slavery. The raid at Harpers Ferry is considered one of the sparks that led to the Civil War.
Cromwell will be on the screen this summer in the highly anticipated JURASSIC WORLD: FALLEN KINGDOM. He is best known for iconic roles in THE GREEN MILE, LA CONFIDENTIAL and BABE, for which he was nominated for the Academy Award® for Best Supporting Actor.
"It's a special treat to play the same character my father played in a movie he directed, ABE LINCOLN IN ILLINOIS," Cromwell said. "Both of us are attracted to the character of John Brown, my father because he was a Civil War buff, and a liberal, and I, because I believe what John Brown did was necessary, if misguided, and I'm a progressive. "
Dern next co-stars with Matthew McConaughey in Sony's WHITE BOY RICK, and has recently been seen in the films CHAPPAQUIDDICK, THE HATEFUL EIGHT and DJANGO UNCHAINED. He is best known for his Academy Award® nominated performances in NEBRASKA and COMING HOME.
Award-winning actress and singer Naturi Naughton is best known for her performance as Tasha St. Patrick on the hit TV series "Power," which she is the two-time recipient of the NAACP Award's "Best Supporting Actress in a Drama" category. Naughton is also known for her breakout film role starring as female rap icon ?Lil Kim in NOTORIOUS, as well as the remake of the classic film FAME. Naughton first emerged in the entertainment business as one-third of the platinum selling girl group, 3LW.
Lennix, who will be playing American legend Frederick Douglass in the film, is best known for roles in BATMAN V SUPERMAN: DAWN OF JUSTICE, MAN OF STEEL and THE MATRIX RELOADED. He also appeared on series "The Blacklist."
Graham has recently been seen in Netflix's "How it Ends" and also features ALL EYEZ ON ME and WHERE'S THE MONEY, as well as a series regular on "The Vampire Diaries." She will soon be seen in the heist thriller CUT THROAT CITY.
Robson is best known as the series regular Craig Cody on the TV series "Animal Kingdom," and for roles in the show "Vikings" and features THE BOY and DRACULA: THE DARK PRINCE.
Johnson will next be seen starring in Robert Rodriguez's ALITA: BATTLE ANGEL and is known for his role on the award winning series "Nashville" and "The Fosters." He will also be seen in the upcoming heist thriller CUT THROAT CITY.