MARSHALL AT THE 108TH NAACP CONVENTION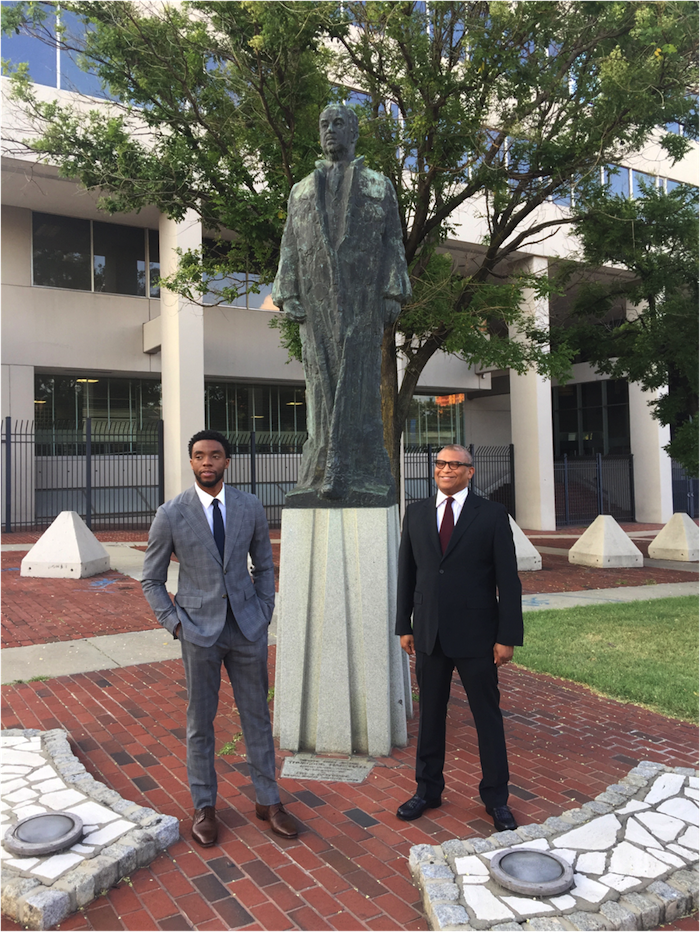 Chadwick Boseman and I in front of the Thurgood Marshall statue in Baltimore.
Chadwick Boseman and I appeared at the NAACP convention in Baltimore to host a special preview of MARSHALL, who founded the NAACP Legal Defense Fund.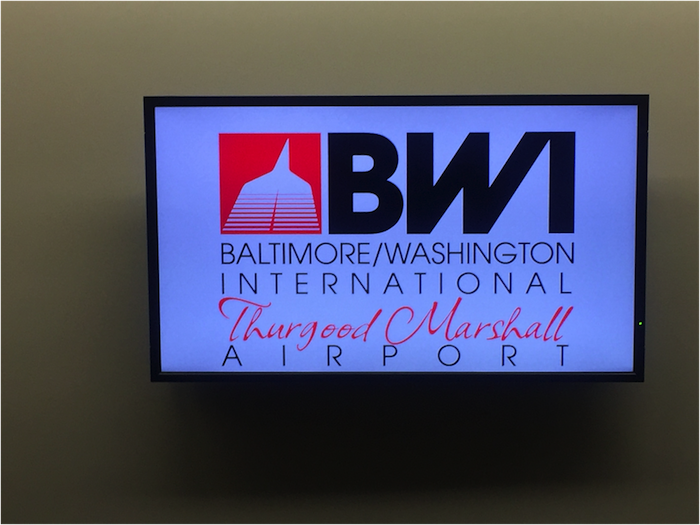 The journey begins with an arrival at the Thurgood Marshall Airport. Which, in my opinion, needs a statue of Thurgood.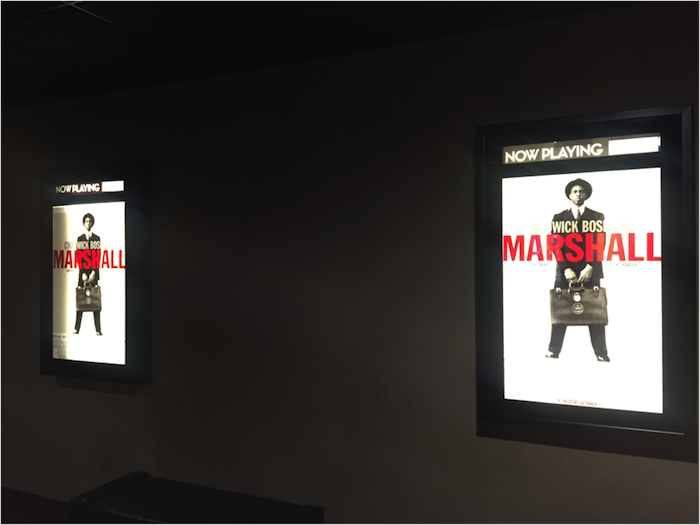 Very exciting to the Marshall poster on display in a movie theater!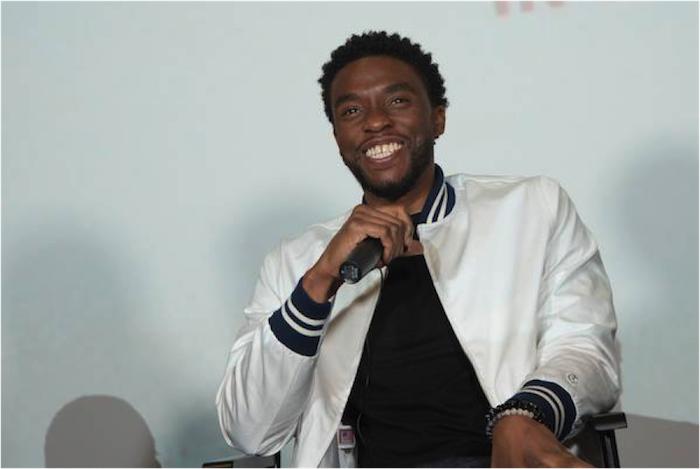 Chadwick charms the audience.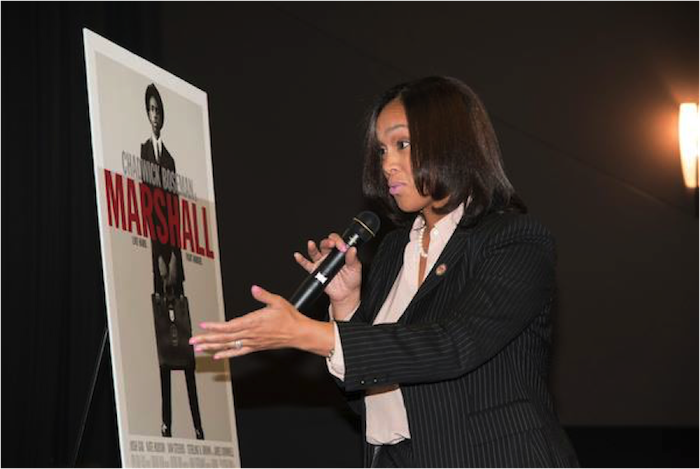 Modern day civil rights hero Marilyn Mosby talks about her impressions of the film.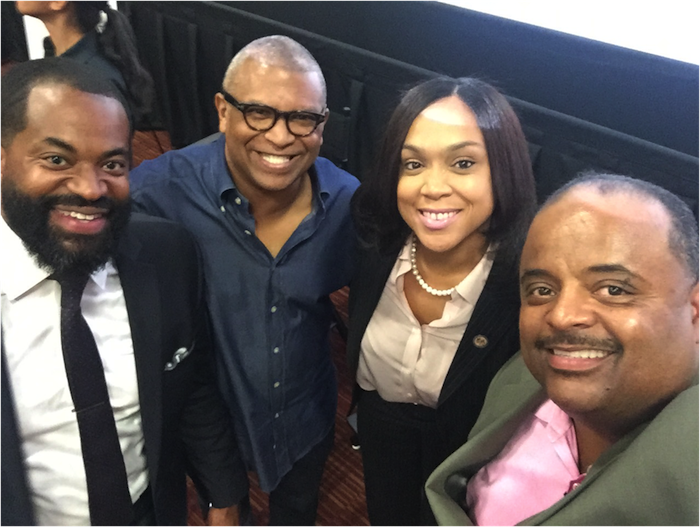 Nick and Marilyn Mosby with myself and host Roland Martin after the screening.
Here's a clip from the Q&A from an audience member.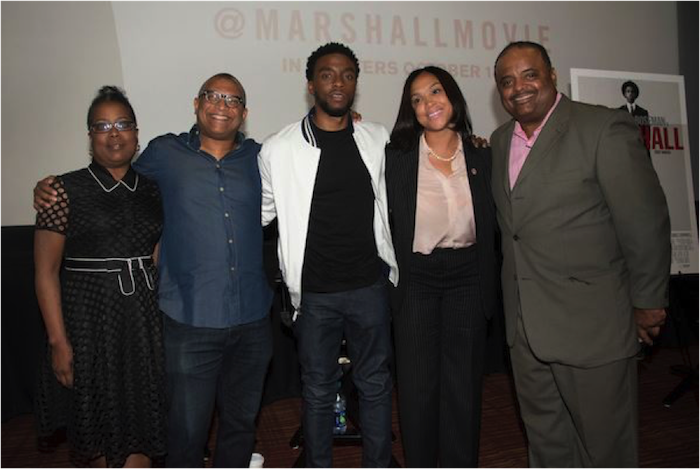 NAACP'S Robin Harrison, Chadwick Boseman, Marilyn Mosby and Roland Martin after the screening.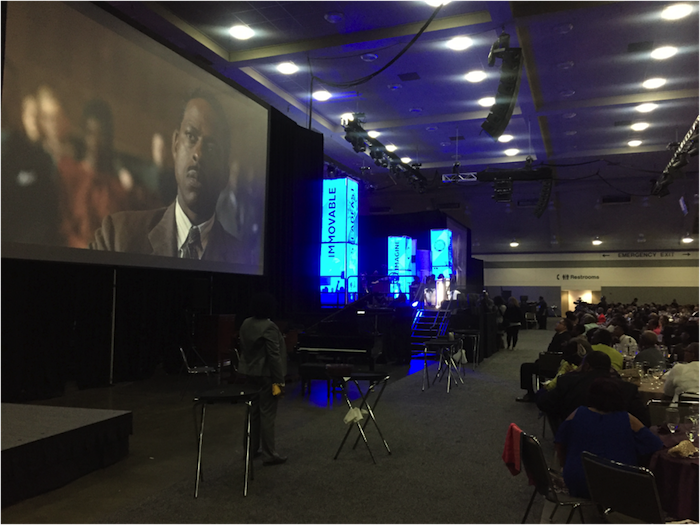 The audience loved the trailer for the film.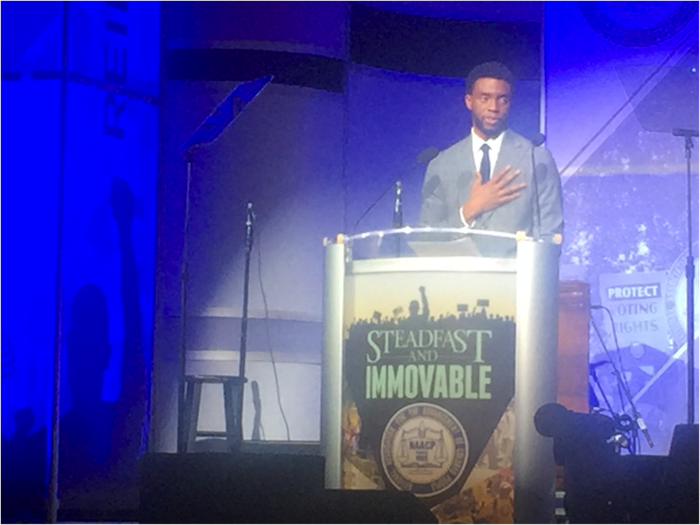 Chadwick gave a brilliant and challenging speech in his keynote address at the closing of the NAACP convention.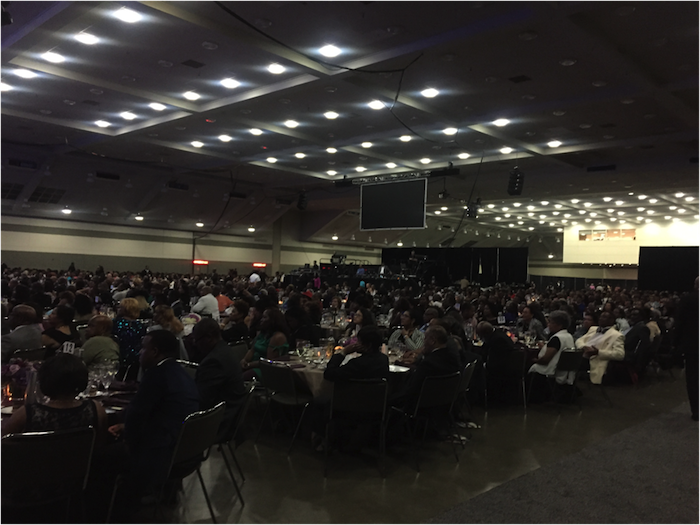 The crowd burst into applause throughout.