MEDIA MOGUL REGINALD HUDLIN OPTIONS CHILDREN'S BOOK BY JOSHUA B. DRUMMOND FOR AFRICAN-AMERICAN ANIMATED SERIES 'BRILLIANT BOYS!'
Posted on October 15th, 2018 by Derêka K. Bennett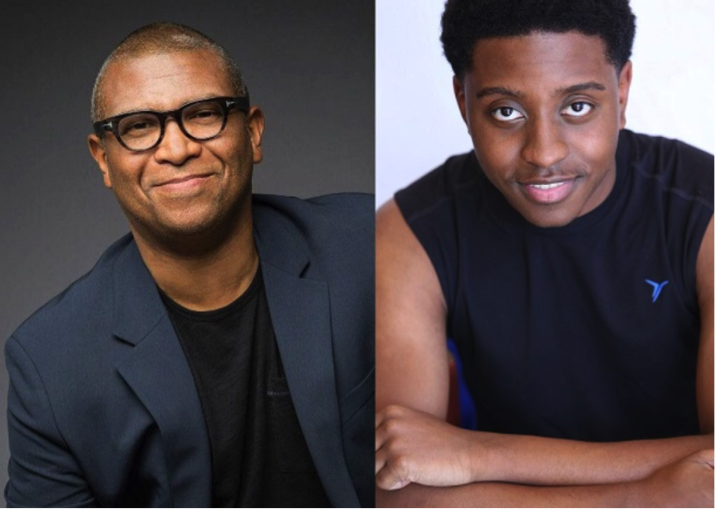 After producing numerous of successful animated series such as Bebe's Kids and The Boondocks, Reginald Hudlin of Hudlin Entertainment has optioned author Joshua B. Drummond's illustrated children's book I'm A Brilliant Little Black Boy! for a new animation series entitled Brilliant Boys!
As director and producer of some of the most influential films and television series in the canon of Black popular culture (House Party, Boomerang, The Bernie Mac Show, Django Unchained, Marshall), Hudlin recognizes the importance of Brilliant Boys! and the profound impact it stands to have on the youth.
"It's important now, more than ever, that we show our boys positive reflections of themselves. Kids respond to what they see. I'm A Brilliant Little Black Boy! is one of the best examples of regular boys having regular experiences. They have their own brand of creative brilliance. We just have to recognize it, channel it into a fun animation series and celebrate it," says Hudlin.
Brilliant Boys! aims to address the void in animated network programming targeted to African-American children between ages 6 and 11.
"There are no animated series for our boys right now," says Joshua. "It's time to address that. I grew up seeing limited reflections of myself, especially in animation form. Today, there aren't any animated series starring ordinary Black boys just being cool and doing fun things. It's my intention to help remedy that with Brilliant Boys!"
The 22-year-old University of California at Santa Barbara film student was inspired to pen the book after noticing the scarcity of books with positive messages available for young Black boys. The book gained support from Academy Award winning actors Denzel Washington, Samuel L. Jackson as well as Academy Award nominated filmmaker John Singleton – all of whom provided quotes for the book's cover.
The subsequent #Bbrilliant campaign for the book included a viral video featuring appearances by actor Vin Diesel, Michael Ealy, Blair Underwood, and Omari Hardwick among others.
Reginald Hudlin shares updates on the project at HudlinEntertainment.com.