Poitier doc "Sidney," "Moonage Daydream" among announced TIFF titles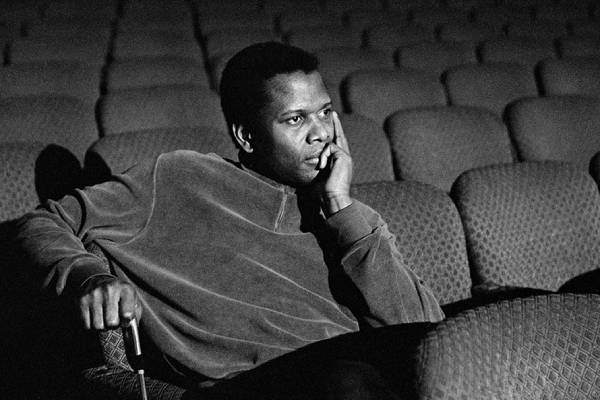 Director Reginald Hudlin's portrait of the late Hollywood legend Sidney Poitier was a highlight among the non-fiction titles included in the Galas and Special Presentations lineups for the 2022 Toronto International Film Festival, which were revealed on Thursday (July 28).
First announced in January as part of Apple Original Films' 2022 slate, Hudlin's Sidney (pictured) profiles the Bahamian actor whose early stage success in New York brought him to the attention of Hollywood, landing him a leading role right out of the gate in the 1950 thriller No Way Out opposite Richard Widmark. Following a string of high-profile roles in such notable films as Blackboard Jungle, The Defiant Ones, Porgy and Bess and A Raisin in the Sun, Poitier marked a milestone as the first African American to win the Academy Award for Best Actor, for his performance in 1963′s Lilies of the Field.
Produced by Oprah Winfrey, the documentary will examine Poitier's groundbreaking work on screen as well as his offscreen efforts as one of the leading celebrity voices in the Civil Rights movement, which burnished his image as an icon of liberal Hollywood.
Sharing a spot with Sidney in the TIFF Galas selection is Black Ice from director Hubert Davis, who previously helmed Giants of Africa, about Toronto Raptors GM Masai Ujiri's Basketball Without Borders program. Davis' new doc considers the history of racism in professional hockey from the segregated leagues of the 19th century to the present-day NHL, where Black players continue to face barriers and bigotry.
Making its North American premiere in the Special Presentations section is Brett Morgen's eagerly anticipated meditation on the man and the myth that is David Bowie, Moonage Daydream, which bowed at this year's Cannes before having its "people's premiere" at the Sheffield DocFest. Another music doc, Kathlyn Horan's The Return of Tanya Tucker: Featuring Brandi Carlile, about the making of country music legend Tucker's comeback album, will also screen in Special Presentations, after taking home an audience award at the SXSW Film Festival in March.
Rounding out the doc titles in Special Presentations is Good Night Oppy, Ryan White's chronicle of the Mars exploration rover Opportunity's 15-year journey to the Red Planet, and of the scientists and engineers who made the voyage possible.
The 2022 Toronto International Film Festival runs from September 8 to 18. Further lineup announcements, including that for the TIFF Docs section, will be rolling out over the next few weeks.