Oscar Producer Reginald Hudlin Talks Directing Thurgood Marshall Biopic: He 'Made America Fulfill Its Promise of Being a Great Nation'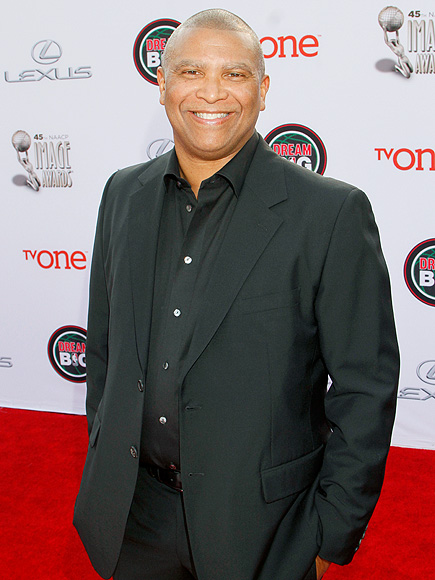 When Academy Awards co-producer Reginald Hudlin first read the script for the upcoming biopic Marshall, based on Supreme Court Justice Thurgood Marshall, he jumped at the opportunity to sign on as director.
"I've always been a huge Thurgood Marshall fan," Hudlin, 54, tells PEOPLE of his decision to direct the film. "He is a man who made America fulfill its promise of being a great nation. He's one of our country's greatest heroes because he's a fighter for justice – it's an important story to tell."
The late Marshall was the first African-American judge to serve on the U.S. Supreme Court. And while he may be best known as the lawyer who fought for racial equality and found victory in the landmark case Brown v. Board of Education, Hudlin says that's not the part of Marshall's life the film focuses on.
"This script popped out to me because it wasn't the story that we've heard before," explains Hudlin.
Marshall focuses on an important case in the Supreme Court justice's early career. In the film, Marshall defends a black chauffeur accused of sexual assault and attempted murder by his wealthy employer. Marshall is teamed up with a Jewish lawyer who has never tried a case before, and together, they fight for justice in a trail that would later help lay the groundwork for the civil rights movement.
Hudlin says the film's message is more relevant than ever today.
"Our country is going through a lot of transition. There is a lot of debate over American values," he says. "The suspect [in the film] is not a perfect citizen. He is a guy with a checkered past – but that doesn't mean that you committed the crime. People today want to take shortcuts. But Thurgood Marshall worked his entire life to prove that there is no shortcut to justice."
Chadwick Boseman (Captain America: Civil War) will star as the respected Supreme Court justice.
Marshall isn't the only historical figure Boseman has portrayed on-screen. He also played Jackie Robinson in the film 42 in 2013, and James Brown in 2014's Get on Up. It was Boseman's experience playing such legends that made him an easy choice for Hudlin to cast.
"He's such a chameleon and can do so much as an actor," says Hudlin. "But Thurgood is still a kind of character that he has never had the opportunity to play. We talked a lot about who Thurgood is as a person."
"I'm excited to see where he goes with it," Hudlin adds.
Marshall begins production in Los Angeles next week.