Reginald Hudlin Reveres Phat Tuesdays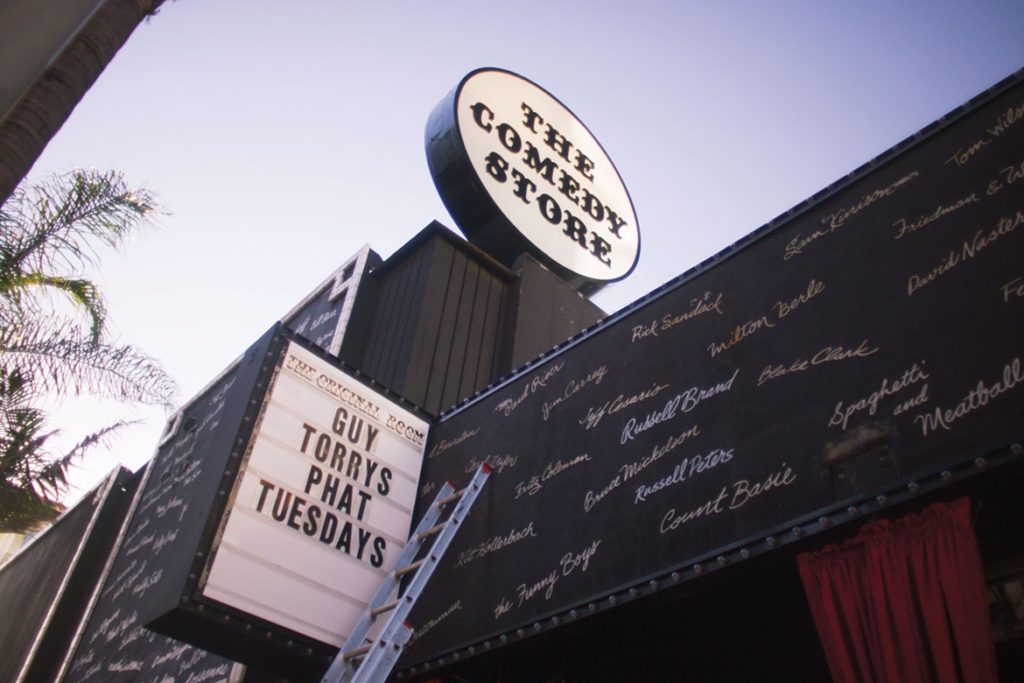 For the director, chronicling fabled days at The Comedy Store was a chance for learning and laughs.
CHRISTINE CHAMPAGNE | Emmys.com
"I've always been a very serious student of comedy, and for the first half of my career, that was my business," says Reginald Hudlin, who made a name for himself directing comedic films like House Party and Boomerang in the early 1990s and was more recently a producer and director on The Bernie Mac Show.
Given his love of the genre, Hudlin — whose credits also include the Emmys and the Oscars — immediately said yes when Guy Torry invited him to join the Prime Video docuseries Phat Tuesdays as an executive producer and director.
The three-part project, now streaming, celebrates Phat Tuesdays, a weekly comedy night that ran from 1995 to 2005 and played a pivotal role in comedy history, becoming an influential platform for Black comedians. Torry, a comedian himself, founded Phat Tuesdays in a room at The Comedy Store in Los Angeles; he's also an executive producer on the series.
Tuesdays weren't the best night for comedy, but Torry was determined to give other Black comedians opportunities to perform regularly in a white establishment. Drawing a celebrity-packed audience that included everyone from Shaq to Prince, Phat Tuesdays grew so popular that it moved to The Comedy Store's main room after nine months.
Hudlin remembers the thrill of seeing Leslie Jones perform at Phat Tuesdays years before she joined the cast of Saturday Night Live. "I was just like, 'Oh, my God. People don't even know!' Then when you see her on SNL, you go, 'Oh, yes, finally, everyone got it,'" he says.
In the docuseries, Hudlin interviews veterans and celebrity fans of Phat Tuesdays, including Tiffany Haddish, Snoop Dogg, Dave Chappelle, Cedric the Entertainer, Nick Cannon, Anthony Anderson, Luenell, Melanie Comarcho, JB Smoove and Regina King, who share their recollections of the comedy night.
He especially enjoyed talking to the comedians about their craft. "I learned so much when Steve Harvey broke down the science of comedy, saying people have to laugh every thirty seconds," Hudlin recalls. "He has a formula in his head."
Phat Tuesdays also explores the career and impact of comedian Robin Harris, who died in 1990 as his star was on the rise. "The chance to tell Robin's story accurately — to tell the whole arc of his short but amazing career — was a pleasure and an honor," says Hudlin, who cast Harris in House Party.
But as much as he loves comedy, Hudlin has never tried to do stand-up himself. "I respect the medium way too much to actually get up there," he says. "That's a level of courage that I lack."