Robin Thede, Nick Offerman and Chris Redd Join Eddie Murphy's 'Candy Cane Lane' (EXCLUSIVE)
Genneya Walton, Madison Thomas and Thaddeus J. Mixson have also signed on for the Prime Video holiday comedy
Angelique Jackson | Variety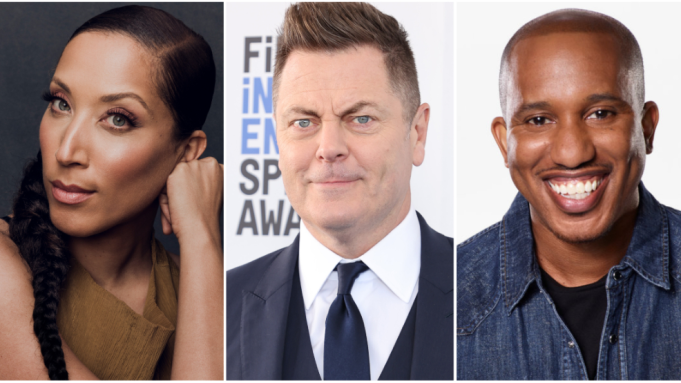 An all-star ensemble is quickly taking shape for Eddie Murphy's "Candy Cane Lane," with six more players joining the cast.
Comedy veterans Robin Thede ("A Black Lady Sketch Show"), Nick Offerman ("Parks & Recreation," "The Last of Us") and Chris Redd ("Saturday Night Live," "Bust Down"), plus rising talents Genneya Walton ("#BlackAF," "The Resident"), Madison Thomas ("9-1-1") and Thaddeus J. Mixson ("Reasonable Doubt," "Creed III") have signed onto the holiday movie alongside Murphy, Tracee Ellis Ross and Jillian Bell.
"Candy Cane Lane" is directed by Reginald Hudlin, who reunites with Murphy and producer Brian Grazer following their 1992 hit rom-com "Boomerang."
While the movie boasts an impressive comedic pedigree, few details have been revealed about its plot. The screenplay comes from Kelly Younger, inspired by his own childhood holiday experiences. The movie is set to stream on Prime Video in more than 240 countries and territories worldwide as the first in Murphy's three-picture, first-look deal with Amazon Studios.
Thede is best known for creating HBO's Emmy-winning sketch comedy series "A Black Lady Sketch Show," for which she also serves as showrunner, executive producer, writer and star. In 2022, the critically acclaimed series was renewed for a fourth season and Thede inked a multi-year overall deal with HBO, HBO Max and Warner Bros. The five-time Emmy nominee also has ties to Amazon Studios, where her upcoming horror-comedy "Killing It" is in development.
After seven seasons on NBC's "Parks & Recreation," Offerman has most recently starred in Hulu's "Pam & Tommy," Fox's "The Great North," FX's "Devs," Prime Video's "A League of Their Own" and NBC's "Making It," where he serves as both co-host and executive producer. He'll next be seen in HBO's "The Last of Us." Also a humorist, woodworker and five-time New York Times bestselling author, Offerman's latest book "Where the Deer and the Antelope Play" was published in 2021.
Redd is the co-creator, writer and star of Peacock's "Bust Down," following a five-season stint on NBC's "Saturday Night Live," where he won an Emmy for outstanding original music and lyrics. Redd's first one-hour comedy special "Why am I Like This?" debuted on HBO Max in November.
Walton's budding television career includes credits as a series regular on Netflix's "#BlackAF" and "Project MC2," as well as Fox's "The Resident," plus a role in "Darby and the Dead" on Hulu. She'll next be seen on the final season of Netflix's "Never Have I Ever" as well as in the upcoming indie film "Flycatcher."
Meanwhile, Thomas is best known for her work on the FOX series "9-1-1" and "LA to Vegas," as well as the Peacock television special "Would It Kill You to Laugh?" from John Early and Kate Berlant.
Mixson most recently appeared on Hulu's "Reasonable Doubt," as well as the Disney+ movie "Safety." For 2021's "South of Heaven," Mixson was awarded the best young artist prize at the AFIN International Film Festival. He'll next be seen in MGM's "Creed III."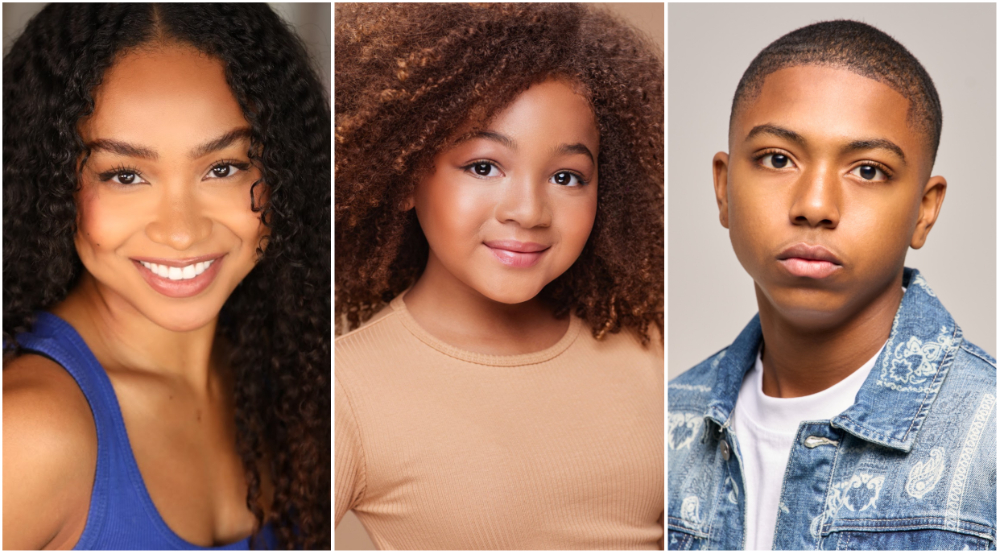 Thede is represented by WME, ID and Johnson Shapiro Slewett & Kole; Offerman is repped by UTA; and Redd by Artists First, CAA, WME, Schreck Rose Dapello Adams Berlin & Dunham and imPRint.
Walton is represented by Artistic Endeavors, A3 Artists Agency and Del Shaw Moonves Tanaka Finkelstein Lezcano Bobb & Dang; Thomas is repped by Coast to Coast Talent Group, Brilliant Talent Management and attorney Carolyn Conrad; and Mixson by Bill Perlman and Darci Price of Foundation Media Partners and Paradigm Talent.
"Candy Cane Lane" is produced by Murphy and Charisse Hewitt-Webster for Eddie Murphy Productions' alongside Imagine Entertainment's Grazer and Karen Lunder. The project is currently filming in Los Angeles and a part of the California Film and Television Tax Credit Program.
In December, Amazon revealed that the movie would be the first to shoot on Stage 15, the studio's new virtual production stage, which combines two former stages to accommodate an LED volume wall that is 80 feet in diameter and 26 feet tall and is composed of over 3,000 LED panels and 100 motion capture cameras. The company also announced the formation of the new Amazon Studios Virtual Production (ASVP) department.
"The ASVP team are terrific collaborators and I am delighted to utilize this new technology for 'Candy Cane Lane,'" Hudlin stated in a press release. "Advances in production and our industry continue to astound me and the volume wall is an impressive innovation for our business. For a production like this, with such a large scope, it's an invaluable storytelling tool."