TEN FAVORITE MOVIES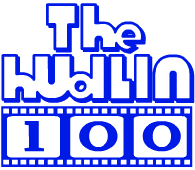 I don't like making "best movie" lists, because there are so many great movies, and so many great movies I don't get to see…but here are a bunch of movies worth seeing.
1. AVENGERS: INFINITY WAR
This is exactly like reading a great annual or event mini series in comics. It took ten years and eighteen movies the make it plausible and it pays off beautifully.
2. BLACK PANTHER 1. AVENGERS: INFINITY WAR
Given how many horrible drafts of this movie have existed over the decades, the fact that a movie this true to the comic exists is a miracle. The fact that it's the biggest superhero movie of all time is a wake up call to the movie industry.
3. ROMA
Masterpiece.
4. SPIDER-MAN: INTO THE SPIDERVERSE
Artistic breakthrough in animation and great depiction of a black superhero.
5. VICE
Adam McKay has evolved into this generation's Oliver Stone, who covers recent political history with wit and style.
6. KING IN THE WILDERNESS
So many films try to make MLK a relatable human, but this is the first one to succeed at it. A must see.
7. MISSION: IMPOSSIBLE – FALLOUT
I like Mission Impossible movies, and this was the best one. It's hard for number 6 of any franchise to the best one.
8. AMAZING GRACE
It's great to have Aretha, at her peak, back with us for two hours, performing one of her greatest triumphs.
9. A STAR IS BORN
I haven't seen the other versions, but this one is perfect. Great performances, great dialogue, great look….just great.
10. CRAZY RICH ASIANS
Fresh cast, fresh setting, fresh culture to explore, and so much fun!
Runner ups: SORRY TO BOTHER YOU; READY PLAYER ONE; HOW COULD YOU EVER FORGIVE ME; THREE IDENTITAL STRANGERS; ANNIHALATION; BIRD BOX; DEADPOOL 2, THE FIRST PURGE,  A QUIET PLACE.