'The Bridge to Opportunity': Netflix Honors Music Executive Clarence Avant in New Documentary The Black Godfather
The Black Godfather Official Trailer / Netflix (YouTube)
"He wasn't there, but he was right there."
These days, when you hear the term "influencer," one may think of perfectly placed and filtered sponsored ads on Instagram racking up hundreds of thousands of likes within minutes. Well, when you think of the original meaning of the term, one man who embodied it was Clarence Avant also known as "The Black Godfather."
In a new documentary aptly titled The Black Godfather, Netflix will provide us with a peek into just how significant Avant's presence was in culture.
Per the doc's press release via Netflix:
For decades, the world's most high profile entertainers, athletes and politicians have turned to a single man for advice during the most pivotal moments in their lives and careers, including Grammy Award® winners, Hall of Famers, a Heavyweight Champion of the World and two U.S. Presidents. That man is Clarence Avant.
The Black Godfather charts the exceptional and unlikely rise of Avant, a music executive whose trailblazing behind-the-scenes accomplishments impacted the legacies of icons such as as Bill Withers, Quincy Jones, Muhammad Ali, Hank Aaron, and Presidents Barack Obama and Bill Clinton.
Driven by a sense of equality, loyalty, and justice, Avant left the Jim Crow south behind to emerge as a powerhouse negotiator at a time when deep-seated racism penetrated every corner of America. Avant defied notions of what a black executive could do, redefining the industry for entertainers and executives of color and leaving a legacy of altruism for others to emulate.
Directed by Academy Award® nominee Reginald Hudlin and featuring interviews with Presidents Barack Obama and Bill Clinton, Bill Withers, Snoop Dogg, P. Diddy, Lionel Richie, Suzanne de Passe, David Geffen, Jerry Moss, Cicely Tyson, and Jamie Foxx, among others, The Black Godfather pulls the curtain back on the maestro himself, projecting a spotlight on the man who's spent his entire career ensuring that it shined on others.
Mr. Avant's daughter, Nicole Avant, serves as producer, along with Byron Phillips, Nelson George and Caitrin Rogers.
"KRS-ONE wisely once said 'real bad boys move in silence,' and no one better symbolizes that idea than Clarence Avant," Hudlin told The Root. "For 50 years, he's been shaping black culture from behind the scenes, affecting music, movies, politics, and sports."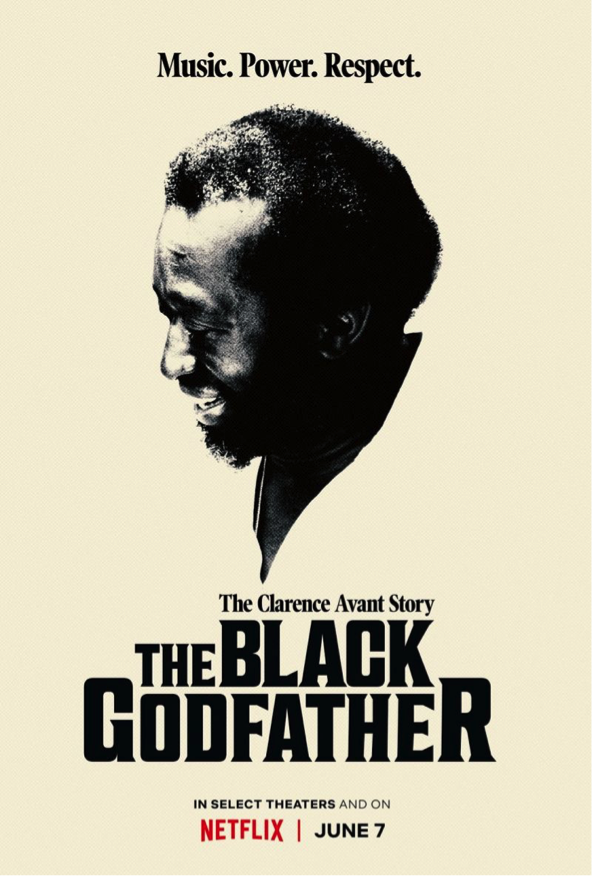 "Clarence has the amazing ability to evolve," Hudlin continued. "He started in Climax, North Carolina, with a ninth grade education, and ended up living in Beverly Hills and staying overnight in the Lincoln Bedroom of the White House. He accepted no ceiling to his growth, adapted to new people and new situations that would overwhelm anyone else, but never lost hold on the values that made him who he was. That's an amazing feat, which is inspiring to me and why so many successful people want to be around him."
"Sometimes I ask myself, 'How the fuck did I get involved in this?'" Avant asks himself in the trailer.
Black Hollywood, music, and history is sure glad you did, Mr. Avant.
The Black Godfather premieres on Netflix and in select theaters on June 7.