THE REGINALD HUDLIN STORY
producer, director, writer, executive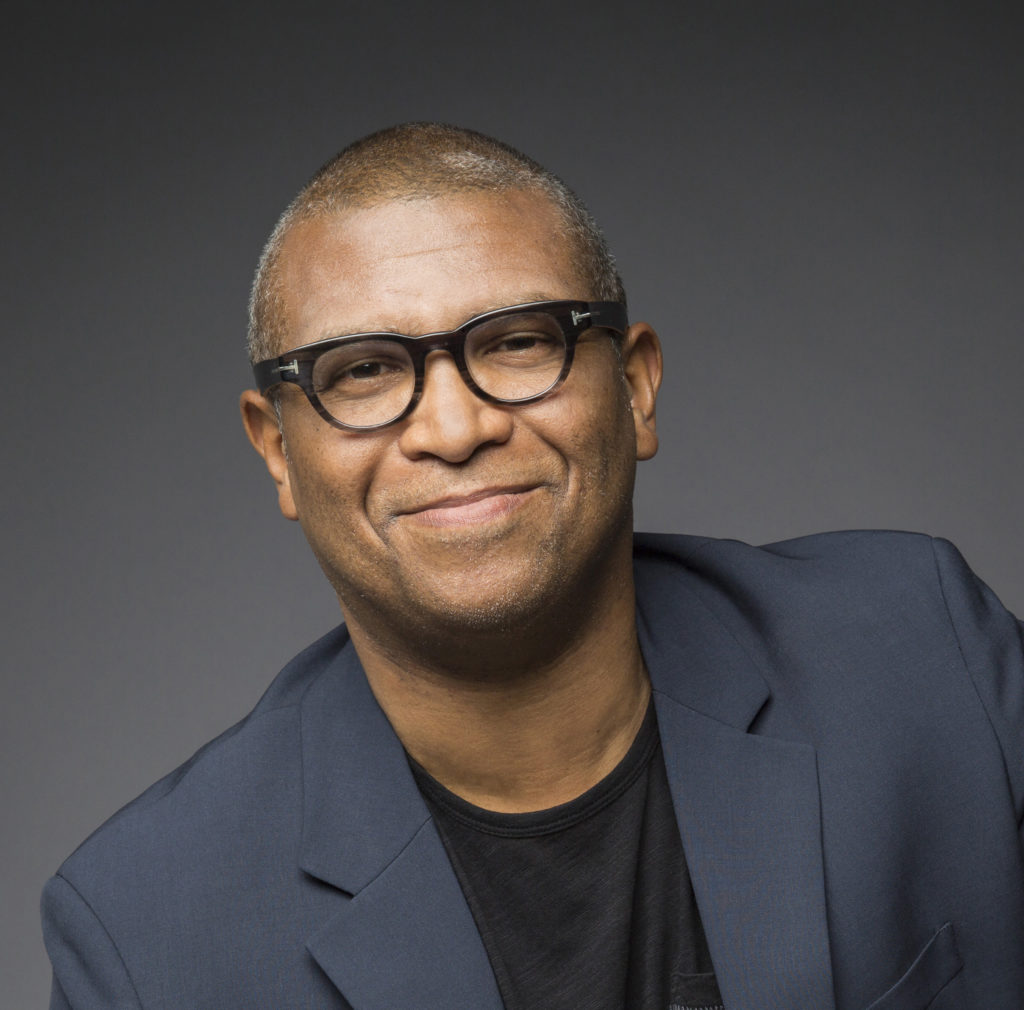 Reginald Hudlin is unique in the entertainment business because of his success as a writer, producer, director and executive. To quote cultural critic Jimi Izrael,
"Hudlin is a modern-day Gordon Parks, a true monster in the game who totally re-did the blueprint: what some people used to call a renaissance man. I dig him because he made me think outside of the box. Hudlin writes and directs movies, pens a comic book, and he was running BET. That's multi-tasking for your ass."
THE HUDLIN FAMILY
Peter, Samuel and Joseph Hudlin were slaves on a plantation in Virginia. Samuel made friends with the captain of a ship who smuggled him on board in a barrel and dropped him off in New Brunswick, Canada. He settled there, bought land and raised a family. Canada had abolished slavery before Samuel arrived, so he was safe there. He also earned enough money to send for some of his family members, which had to be done discreetly and diplomatically since many Canadians were hostile to people of African descent coming to Canada.
Thanks to the compassion of their owner, Peter Hudlin and at least one of his brothers, Joseph, were allowed to keep some of the money they earned.
Joseph left with his earnings, without buying his freedom, and settled in Chicago in 1854. At the time there were many free African Americans, and he was relatively safe from capture and return to slavery. Joseph was a conductor on the Underground Railroad where slaves ate, rested and prepared for a life in Chicago or a trip to Canada (sometimes from a ship leaving from Chicago), or elsewhere.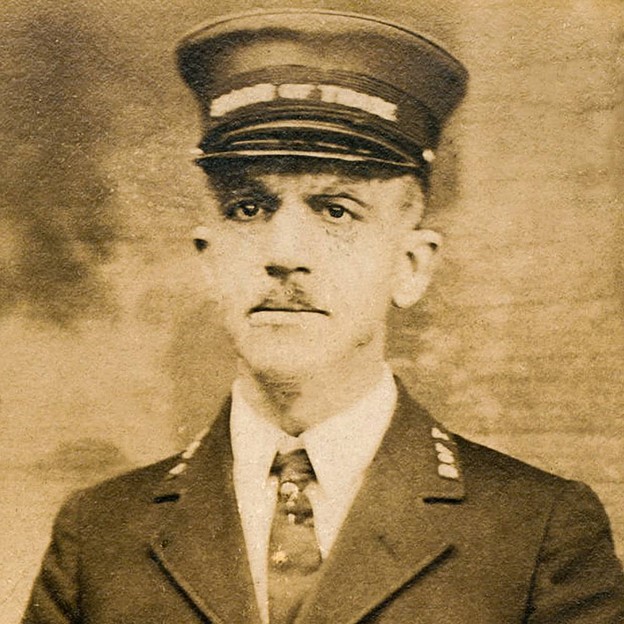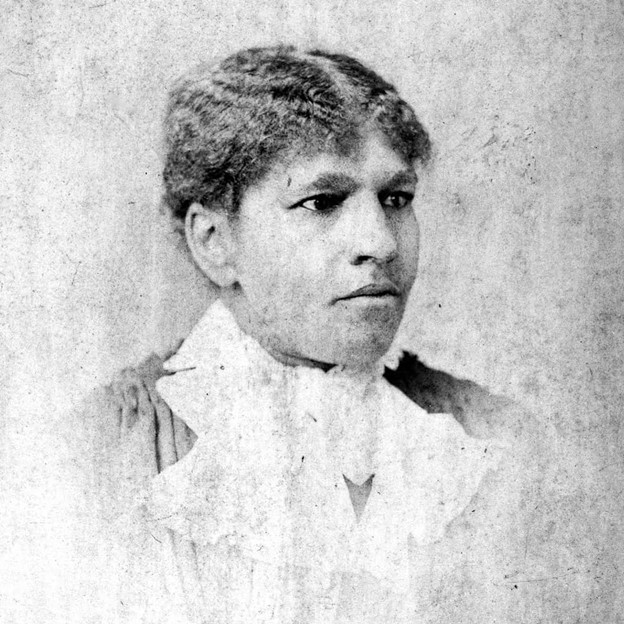 Joseph became the head custodian at the Chicago Board of Trade. When he heard the Board of Trade caught fire, he ran in to burning building and got important documents out of the vault. He and his wife Anna Elizabeth providing shelter for many neighbors, which earned them the title "the Angels of the Chicago Fire".
'The Water Tower Survived. We Will Survive.' — The Buildings and Objects that Outlasted the Chicago Fire | Chicago Fire | Chicago Stories https://interactive.wttw.com/chicago-stories/chicago-fire/the-water-tower-survived-we-will-survive-the-buildings-and-objects-that-outlasted-the-chicago-fire#.YHyLYGBeRM4.twitter
Peter Hudlin used some of his earnings to buy his freedom and left Virginia. He met his future wife, the Cherokee-born Nancy Jane Rutledge, in Kentucky, and then went to visit his brother in Chicago. Peter eventually settled in Chicago.
Peter Hudlin was a conductor on an underground railroad in St. Louis. He also held "prayer meetings" in town as a way to circumvent the laws against teaching black people to read. Peter's eldest daughter, Sarah, kept watch for strangers.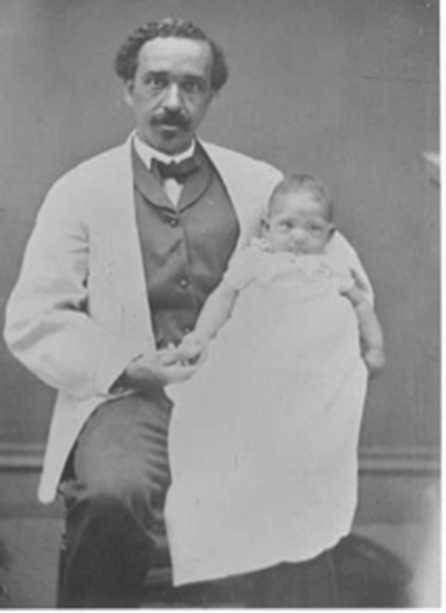 When the Supreme Court ruled on the infamous "Dred Scott" case, Peter Hudlin joined the Knights of Tabor, a secret society that included a separate and even more secretive inner circle that planned, organized and prepared to end chattel slavery through force of arms. The first battle of the guerilla war was planned for Atlanta, Georgia. John Brown's raid and subsequent public reaction, along with the enlistment of African Americans into the Union Army, let to the postponement of the raid.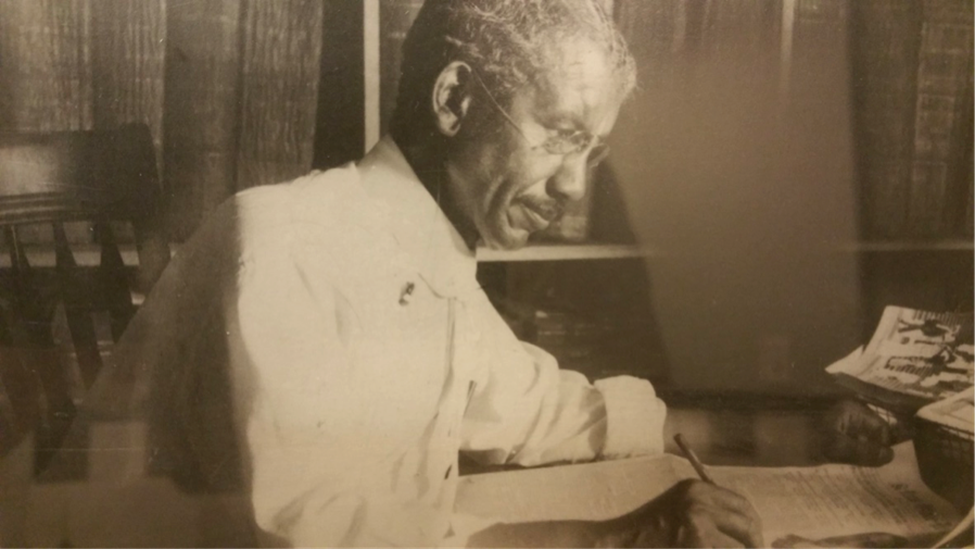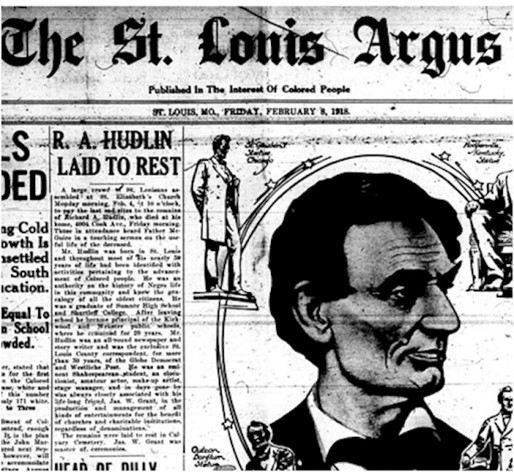 Other notable ancestors include Richard Hudlin, a beloved instructor at the St. Louis' Sumner High School. Sumner was one of those legendary all-black schools across the country that educated generations of high achievers.
But tennis is Richard's true calling. Richard played tennis for the University of Chicago from 1926 to 1928. He served as captain of the 1928 team, establishing himself as the first African American to serve as captain of a tennis team at a "Big Ten" college. This accomplishment is made even more remarkable when one realizes that Richard was the only Black man on the team from 1926-1928.
But he didn't stop there. In 1945 he filed a lawsuit against the MUNY Tennis Association of St. Louis to open public tennis facilities to all players, most particularly to players of color. He won the legal battle, thus enabling Blacks to participate in tournaments at St. Louis municipal facilities.
Champions Althea Gibson and Arthur Ashe spent time with Mr. Hudlin in St. Louis honing their skills at the Armory tennis courts. On the slick, lightning-fast wood surface Arthur was transformed from a back-court player into a serve-volley specialist, a game that would serve him well during his professional career. Arthur completed his final year of High School at Sumner High under Mr. Hudlin's tutelage.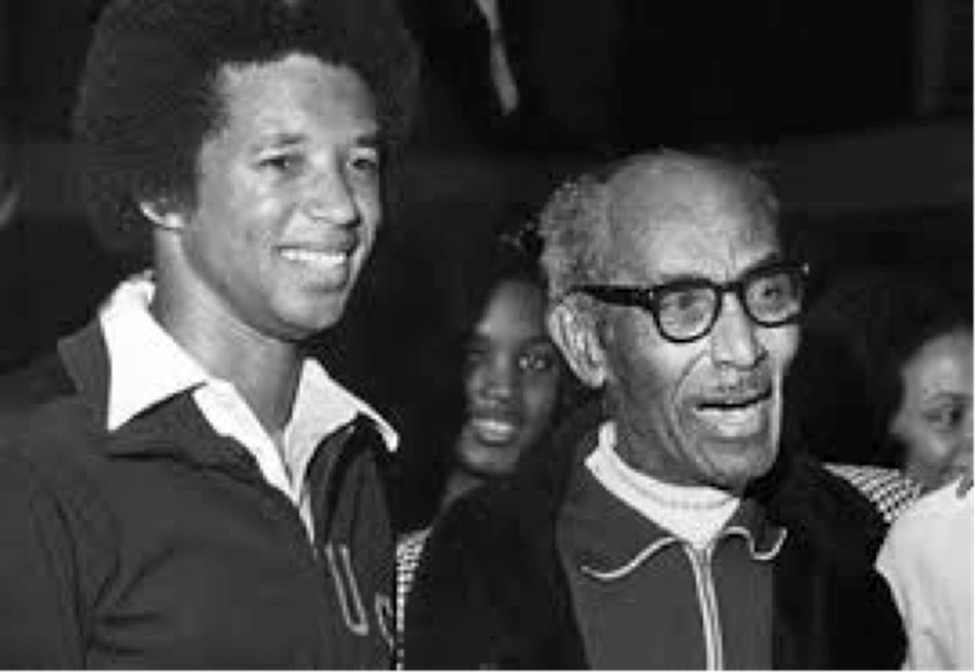 Richard Hudlin passed away in 1976, living long enough to see both Althea Gibson and Arthur Ashe win the U.S. Open and the prestigious Wimbledon titles. There are several tennis courts dedicated to his efforts.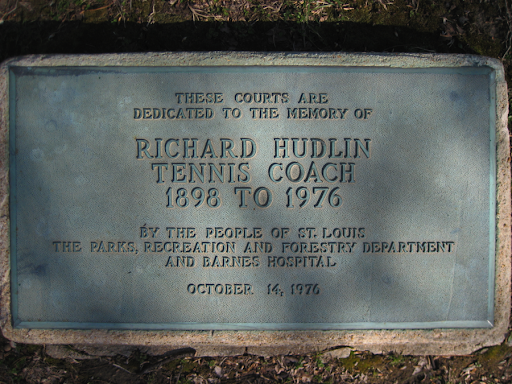 REGINALD'S HOMETOWN
Reginald Hudlin is the youngest of three sons born and raised in economically poor but culturally rich town of East St. Louis Illinois.
Reginald grew up two doors down from the childhood home of Tina Turner, and two doors down on the other side from Brother Joe May, a famous gospel singer, placing him two doors away from heaven and hell.
Warrington Hudlin Sr., Reginald's father, ran his own insurance agency and was involved in a wide array of civic charities. He was the founding president of the local State Community College.
Helen Hudlin, Reginald's mother, worked in special education her whole life, from running a mental health center to designing and implementing teaching programs for gifted and learning-disabled children at a local magnet school. She worked full time while raising three boys and earning a PhD.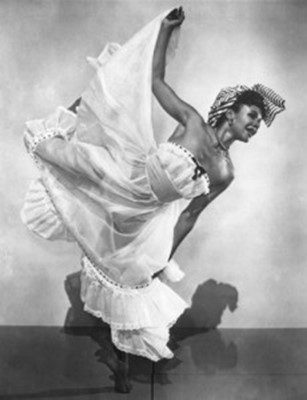 In the 1960s, dancer, choreographer and anthropologist Katherine Dunham arrived in East St. Louis to create a Performing Arts Training Center where local kids could study Dunham technique, African drumming from Senegalese master (and father of pop star Akon) Mor Thiam, martial arts and take college prep courses from brilliant academics like political author Shelby Steele and novelist Henry Dumas.
Ms. Dunham's programs had a transformative effect on the community and led directly to Reginald's eldest brother attending Yale, which in turn led to Reginald attending Harvard.
Reginald graduated from Harvard with magna cum laude in Visual and Environmental Studies. His senior thesis was a 20-minute short called HOUSE PARTY!
REGINALD'S CAREER:
That short film led to a deal with New Line Cinema to write and direct a feature film version of HOUSE PARTY, which starred Kid and Play, Martin Lawrence and Robin Harris. The film won the prestigious Filmmakers Trophy and the Best Cinematography Award at the Sundance Film Festival and also received the Clarence Muse Youth Award and a New Visions, New Voices Award from the Black Filmmakers Hall of Fame.
HOUSE PARTY is one of the most profitable films of its decade and was critically acclaimed, receiving reviews from film critic Roger Ebert, the New York Times, Time, Newsweek and USA Today. The film launched a franchise, inspiring three sequels; a Saturday morning animated series and a comic book. When New Line Pictures successfully raised 100 million dollars in a public stock offering, HOUSE PARTY was the only film touted in their advertising campaign to the financial markets.
Reginald then directed BOOMERANG, a romantic comedy starring Eddie Murphy, Halle Berry, Martin Lawrence, David Alan Grier, Chris Rock, Robin Givens, Grace Jones and Eartha Kitt.
BOOMERANG made 130 million dollars worldwide, and the soundtrack by LA Reid and Babyface went double platinum, spawning one of longest running #1 songs in Billboard history, Boyz II Men singing END OF THE ROAD. That soundtrack also introduced the world to multi-platinum singer Toni Braxton.
While directing BOOMERANG, Reginald also wrote and produced BEBE'S KIDS, the first African American animated film. BEBE'S KIDS was based on the comic routines of the late Robin Harris, who played "Pop" in HOUSE PARTY.
Hudlin then created COSMIC SLOP, a Twilight Zone style anthology hosted by George Clinton for HBO. The special went on to win two CableAce Awards and is still taught in universities across the country.
Sean Hannity referenced Cosmic Slop during Obama's re-election campaign. Since one of the stories, SPACE TRADERS, was written by former Harvard Law professor Derrick Bell, who was one of Barack Obama's mentors, Hannity then researched Hudlin's donations to the Obama campaign and saw a wide range conspiracy at work. Hudlin views this accusation with pride.
Expanding into new genres, Hudlin directed THE GREAT WHITE HYPE, a boxing satire starring Samuel L. Jackson, Jeff Goldblum, Damon Wayans, Jamie Foxx and Jon Lovitz.
That film was followed by THE LADIES MAN with Tim Meadows, Will Farrell and Julianne Moore and SERVING SARA with Matthew Perry, Elizabeth Hurley and Cedric The Entertainer.
In one year, Reginald directed the pilot for EVERYBODY HATES CHRIS, which went on to become a long running hit series; was an executive producer for THE BOONDOCKS, which went to become a successful series; and was offered the position of being the first President of Entertainment for BET, the biggest Black media company in the world.
Reginald is one of the few filmmakers to also serve as an executive at a high corporate level. During his more than three-year tenure as the first President of Entertainment for Black Entertainment Television, Hudlin created some of the highest rated shows in the history of the network including the award-winning KEYSHIA COLE: THE WAY IT IS; AMERICAN GANGSTER; and SUNDAY BEST. Under Hudlin's stewardship, BET had its first ever telethon, which supported Hurricane Katrina relief efforts. He created the BET HIP HOP AWARDS and the BET HONORS – two successful network franchises. He created a profitable home entertainment division for the network and completely rebuilt the news division, which went on to win 13 awards in two years.
After leaving BET, Hudlin was a producer and director of THE BERNIE MAC SHOW. Hudlin also directed episodes of sitcoms like THE LAST O.G., BLACK TUESDAY, MODERN FAMILY, THE OFFICE, THE MIDDLE, NEW GIRL and ARE WE THERE YET?, as well as dramas like BONES, MURDER IN THE FIRST, PSYCH, RAISING THE BAR and CITY OF ANGELS.
Hudlin has produced the NAACP Image Awards for nine years, showcasing Hollywood's biggest stars in film, television and music. Last year's edition was a ratings smash for CBS.
Hudlin produced Quentin Tarantino's film DJANGO UNCHAINED, starring Jamie Foxx, Leonardo DiCaprio, Christoph Waltz, Samuel L. Jackson and Don Johnson. The film has won numerous awards, including two Golden Globe Awards and two Oscars, and it has become one of the top grossing Westerns of all time.
Hudlin adapted Quentin Tarantino's original screenplay for DJANGO UNCHAINED into a graphic novel. He is the executive editor of the direct to comic book sequel, DJANGO/ZORRO.
Another one of Reginald's dreams came true when he was commissioned to write an award-winning run of THE BLACK PANTHER comic book series for Marvel Comics. Hudlin's revival of the character was a commercial and critical success, and introduced the world to Shuri, who was Hudlin's creation. Hudlin went on to adapt his run into a six-episode animated series, which became the top selling DVD in the Marvel Knights home video line. Hudlin also wrote an award-winning run of SPIDER MAN, Marvel's flagship character.
Hudlin is a partner in Milestone Media, a comic book company that develops and produces properties for a wide range of media.
Milestone Media starts publishing with MILESTONE RETURNS, follow by season one of STATIC; ICON & ROCKET and HARDWARE. Meanwhile, Randy McKinnon has been hired to write the live action feature film adaptation of STATIC that is produced by Reginald Hudlin, Denys Cowan and Michael B. Jordan. Hudlin and Denys Cowan are also developing an animated feature film exploration of the Milestone Universe to be written by Brandon Thomas.
Reginald's contributions to the comic book medium led to him being honored with the Icon Award at the San Diego Comic Con, which is one of the highest honors in the art form.
One of Reginald's bucket list items was fulfilled when he produced THE BLACK MOVIE SOUNDTRACK in association with the Academy of Motion Picture Arts and Sciences at the Hollywood Bowl. Hosted by Craig Robinson and featuring an all-star musical line up, it was a critical and commercial success. It has become an event that happens every other year.
That achievement led to Hudlin producing the 6th Governor's Awards for the Academy of Motion Picture Arts and Sciences, honoring Maureen O'Hara, Jean-Claude Carriere, Hideo Misayaki and Harry Belafonte.
He didn't stop there. He went on to complete a crowning achievement in his third collaboration with the Academy of Motion Picture Arts and Sciences, executive producing The 88th Academy Awards. Reginald is the second African American to produce the show.
Reginald's contributions led to him becoming a board member of the Academy's Board of Governors.
He directed the legal thriller MARSHALL, starring Chadwick Boseman as Thurgood Marshall, with Josh Gad, Kate Hudson and Sterling K. Brown. The Diane Warren written/Andra Day performed song for the film was nominated for Best Song at the Oscars. Chadwick's performance in MARSHALL is considered one of his best.
Hudlin then directed THE BLACK GODFATHER, an award-winning documentary streaming on Netflix. The film features Barack Obama, Bill Clinton, Kamala Harris, Cicely Tyson, Jamie Foxx, David Geffen, Bill Withers, and many more, all telling the secret legend of Clarence Avant.
Hudlin's latest directorial effort is SAFETY, a sports drama based on a true story that debuted on Disney Plus and is a critically acclaimed hit.
Hudlin has produced the award-winning special BEAR WITNESS, TAKE ACTION for YouTube. Using roundtables of experts, short films by young filmmakers, music and more, the show explores the causes of recent civil unrests and proposes solutions to heal our nation. The show was so successful it has become a series of specials for YouTube.
Reginald became the first African American to produce the Emmys with host Jimmy Kimmel, which was a critical smash.
Reginald's second year producing the Emmys with host Cedric the Entertainer was a critical and commercial smash, with ratings up 17%.
Reginald produced HONORING OUR KINGS:  CELEBRATING BLACK FATHERHOOD, a two-hour special hosted by Oprah Winfrey and Sterling K. Brown for OWN.  
He is also producing FRIDAY NIGHT VIBES, a weekly talk show featuring Tiffany Haddish.
He is also directing PHAT TUESDAY: THE ERA OF HIP HOP COMEDY, a three-part documentary for Amazon. Hudlin has two more documentaries lined up: A feature length film on the life of Sidney Poitier with Oprah Winfrey attached as producer; and NUMBER ONE ON THE CALL SHEET, a pair of feature films produced by Kevin Hart and Jamie Foxx exploring the life of black movie stars in today's Hollywood.
OTHER PROJECTS
Hudlin is producing MUSCLE starring Vin Diesel and directed by F. Gary Gray for STX.
Hudlin is also executive producer on the latest upcoming remake of HOUSE PARTY and the animated feature film BLAZING SAMURAI.
Hudlin executive produced the revival of SHOWTIME AT THE APOLLO. The special featured elements of the Apollo's weekly Amateur Night competition, which has been running for 82 years and helped launch the careers of artists such as James Brown, Stevie Wonder, Lauryn Hill, Michael Jackson and The Jackson Five and D'Angelo. The show was hosted by Steve Harvey.
Hudlin produced RIDE, a road comedy with the feature film debut of Cedric the Entertainer.
The next film Hudlin produced was Gerard McMurray's BURNING SANDS, starring Trevor Jackson, Alfre Woodard, Steve Harris and Trevante Rhodes for Netflix.
Hudlin also produced EMPEROR, the true story of Shields Green, who escaped from slavery and went on to become a freedom fighter.
Hudlin is also a founding partner of New Nation Networks, a joint venture with Google to create premium content for the web.
Reginald has directed television commercials for McDonalds, Burger King, AT&T and the Illinois State Lottery.
He's also directed videos for George Clinton, Heavy D and The Boyz and other artists.
Reginald has been a featured speaker at Vermont Law School; the John F. Kennedy School of Government at Harvard University; Yale University; the Montclair Art Museum; The Directors Guild; the Academy of Television Arts and Sciences; the American Bible Society; the San Diego Comic Con; and more.
Hudlin sits on the board of UCLA Film, Television and Theatre Department. He has served on the board of Governors of the Motion Picture Academy and the Producers Guild of America. He is also a member of the Directors Guild of America (DGA), the Writers Guild of America (WGA) and the Screen Actors Guild (SAG).
Hudlin has been honored by the NAACP, The American Civil Liberties Union, The United Negro College Fund, The Sundance Film Festival, The American Film Institute, The San Diego Comic Con, The African American Film Critics Association, and many more venerable organizations.