THE TOP TEN PROTEST SONGS, UPLIFT SONGS, FIGHTING ANTHEMS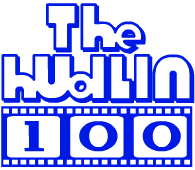 In these angry times, everyone needs a mixtape to get pumped up and express their political passions. Here's some of my favorites.
MARVIN GAYE – WHAT'S GOING ON
The title track from the ultimate perfect album in this category
PUBLIC ENEMY – FIGHT THE POWER
Also BRING THE NOISE, DON'T BELIEVE THE HYPE and their whole catalogue.
BOB MARLEY – GET UP, STAND UP
Also, THEM BELLY FULL, REDEMPTION SONGS and so many others.
CURTIS MAYFIELD – WE'RE A WINNER
Like Bob, he wrote so many great ones, like PEOPLE GET READY (which Marley covered), MOVE ON UP, IF THERE'S A HELL BELOW and the whole SUPERFLY soundtrack.
JAMES BROWN – GET UP, GET INTO IT, GET INVOLVED
I could have also picked SAY IT LOUD, or SOUL POWER, or HOW YOU GONNA GET RESPECT (IF YOU HAVEN'T CUT YOUR PROCESS YET) or many of his other anthems. He is the Alpha, the Big Bang of Soul, of making it plain on record.
ARETHA FRANKLIN – YOUNG, GIFTED AND BLACK
Truth be told, this should be the Black National Anthem, but okay we'll stick with James Weldon Johnson. But this or RESPECT or any of her powerful covers say it loud.
ICE CUBE – US
The ultimate "we need to get our act together as a people" song. Also TRUE TO THE GAME, AMERIKKKA'S MOST WANTED, THE NIGGA THEY LOVE TO HATE and the all time classic FUCK THE POLICE.
SLY AND THE FAMILY STONE – STAND!
Because Sly's catalogue has been neglected, not as well known today. But lyrically and musically brilliant. My personal anthem. And the first album I ever bought. Also: YOU CAN MAKE IT IF YOU TRY, EVERYBODY IS A STAR, THANK YOU FORLETTINGME B MYSELF AGIN
NINA SIMONE – MISSISSIPI GODDAM
Yes, this song, but soul of SEE LINE WOMAN or FOUR WOMEN make her a icon of soul power and protest.
SAM COOKE – A CHANGE IS GONNA COME
Hits you with the same impact every time. The years have not diminished its power.
Honorable mentions:
KENDRICK LAMAR – I
Bonus points for the use of the Isley Brothers' FIGHT THE POWER.