Top Ten Books To Read For Black History Month
One of my oldest friends Pierre Paradise was inspired by the READ A BOOK animated video and asked if I would put together a list of suggested books for people to read for black history month?   I thought that was a fine idea but as I assembled the list I realized there are so many great books that I haven't read so I know this list has many important books missing. That said, reading all these books will make you a better person, so here we go:
10. WHO'S AFRAID OF POST BLACKNESS?
By Toure
Good book about challenging the definitions of black culture that have become a straitjacket to the younger generation.
9. THE WIND DONE GONE
by Alice Randall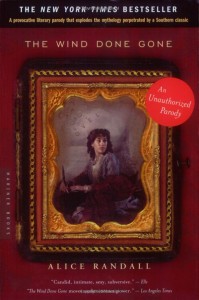 It's GONE WITH THE WIND told from the point of view of Scarlett O'Hara's black half sister, and by doing so corrects all the nonsense in the first book.  A "meaningful parody", indeed.
8. MIDDLE PASSAGE
by Charles Johnson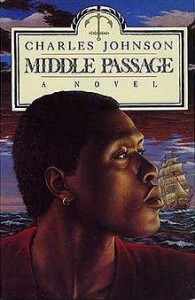 A free black man ends up on a slave ship heading to Africa to pick up cargo, which not only includes what may be the first people on Earth, but their God as well. This leads to a mutiny, a slave revolt and nature itself striking back. National Book Award winner and very well deserved.
7. FACES AT THE BOTTOM OF THE WELL
by Derrick Bell
Bell was a professor at Harvard Law School where one of his devoted students was Barack Obama. One of the reasons he was so revered was his penchant for illustrating race based legal issues with sci fi morality tales like the ones collected in this book, which inspired the TV special COSMIC SLOP.
6. WILD SEED
by Octavia Butler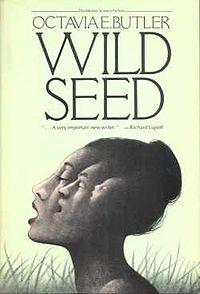 The greatest of all black science fiction stories and part of a trilogy, which will you read in full once you check out the first book. It's an epic love story between two powerful…mutants?  Gods?…from Africa during slavery.
5. MUMBO JUMBO
by Ishmael Reed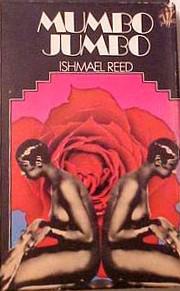 I'm a big fan of George Clinton and Parliament-Funkadelic, and this book is the literary equivalent of one of their classic albums. Funny, funky, brilliant and soulful it is the embodiment of the phrase "nothing is good unless you play with it".
4. THE DEATH OF RHYTHM AND BLUES
by Nelson George
This is the definitive document on the assimilation of black culture into the American mainstream.
3. STANDING AT THE SCRATCH LINE
by Guy Johnson
A multigenerational family epic of kickassery that reads like a Blaxploitation movie written by world-class author.
2. THE AUTOBIOGRAPHY OF MALCOLM X
by Malcolm X with Alex Haley
I don't know how you can call yourself any kind of educated black person without reading this book.
1. INVISIBLE MAN
by Ralph Ellison
I reread this book every couple of years and get something new out of it every time.