TOP TEN MOMENTS OF 2021
Every year I make a list of the ten best things I did that year. I think everyone should do it. It's a great way to count your blessings. I do it with my whole family and we all share our favorite moments with each other. It's fun and can surprise you…sometimes you realize a bad year wasn't as bad as you thought. And recounting your favorite moments makes focus more on making sure you have more of those in the year to come.
Here's my list:
1. THE PRESIDENTIAL INAUGURATION
Back in 2008 I attended Obama's inauguration. It was awesome, and it was freezing! I was happy to see him re-elected but didn't feel compelled to freeze again in 2012. But this year was a whole other thing! Neither cold weather or threats of domestic terrorists could keep me away from the Biden-Harris administration taking their rightful place and saving our nation. And we had good seats.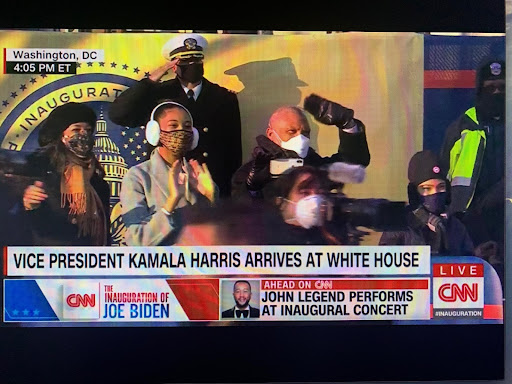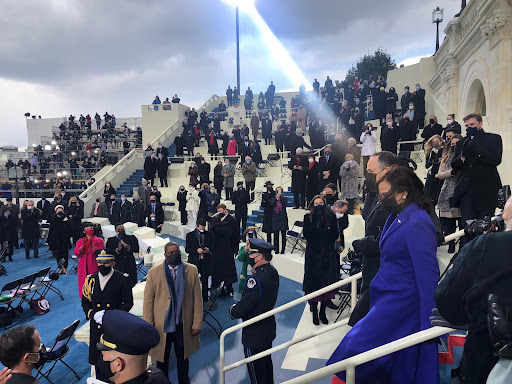 2. THE EMMY AWARDS
Producing the Oscars was awesome. But producing the Emmys is fun. It was so much fun last year working with Jimmy Kimmel, and it was so much fun this year working with Cedric The Entertainer. Here are some clips from the show:
3. THE RETURN OF MILESTONE
I'm so proud of all the amazing things we have in the works at Milestone Media! Three comic book series – Static, Icon and Rocket, and Hardware!
We will double that number to six series next year!
We have two movies in the works – an animated feature and a live action Static feature film!
A giant omnibus reprinting of the classic Milestone books.
A Black History month special issue like none other!
Murals featuring our characters on walls across the country!
And more to come!
4. HONORING OUR KINGS
I got a phone call from the perfect person to collaborate with on a dream project. Oprah Winfrey wanted to do a Father's Day special celebrating every kind of Black Dad. As a Black Dad, who had an awesome Black Dad, with so many friends who are awesome Black Dads, it was a dream come true. And if that wasn't enough, my man Sterling K. Brown is the co-host? Yes!
5. FRIDAY NIGHT VIBES WITH TIFFANY
I had so much fun working with Tiffany Haddish and Deon Cole on our weekly talk show FRIDAY NIGHT VIBES! The range of guests we had on the show was incredible!
6. NAACP IMAGE AWARDS
I've been producing this show for nine years now and it keeps getting better.  It was also one of the most successful awards shows of the year.
7. COOL FUTURE PROJECTS I CAN'T TALK ABOUT YET
These photos are clues, but they haven't been officially announced yet. But you'll probably see one or two of them next year!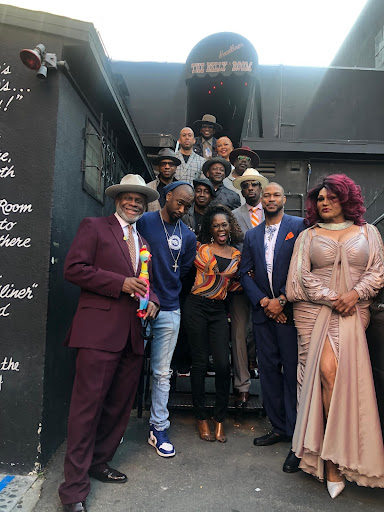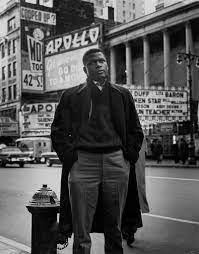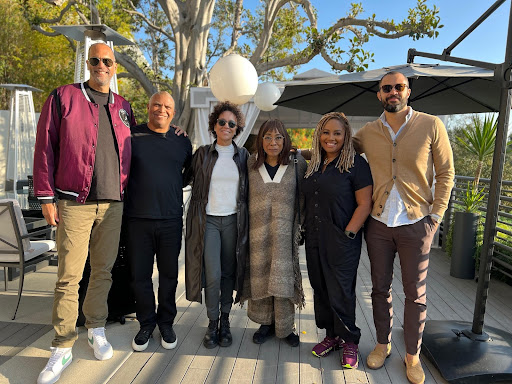 8. COOL PROJECTS IN THE WORKS
Sometimes you announce a project, but it's actually been the works for several years. But even though you finally do an announcement, it still could be years before it is seen! Here's MUSCLE with Vin Diesel starring and F. Gary Gray directing, and the documentary NUMBER ONE ON THE CALL SHEET with Jamie Foxx and Kevin Hart producing and me directing.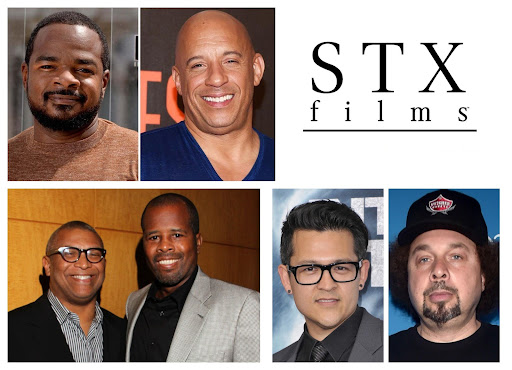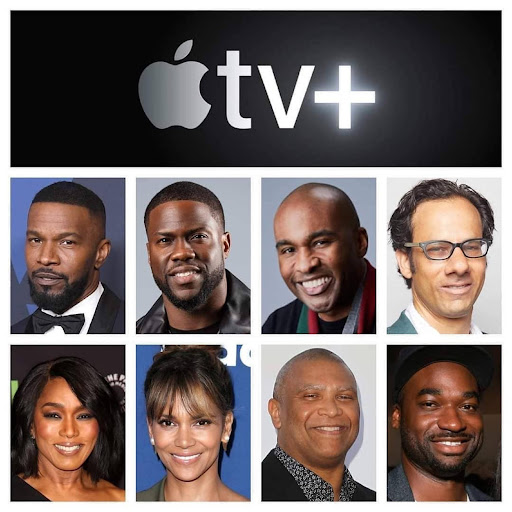 9. TALKING TO PEOPLE
People ask me to talk. A lot. I get invited to appear on podcasts, give commentary on television shows, talk to people in every kind of school. Here's some of the places I talked this year: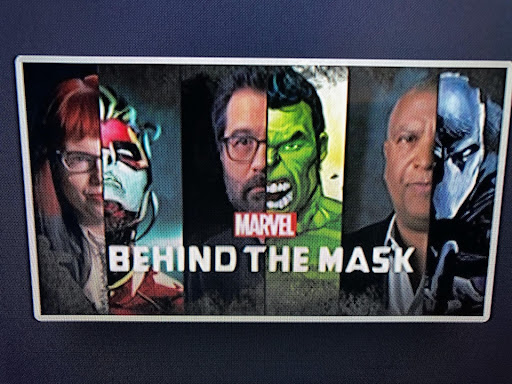 Paul Scheer gives me a call and says he wants to interview me in a comic bookstore. That's an easy yes for me. Then I do a second interview talking Black Panther. So, I'm on two Marvel series this year. Little did I know I would end up as the alias of the Black Panther on the main promotion of the show!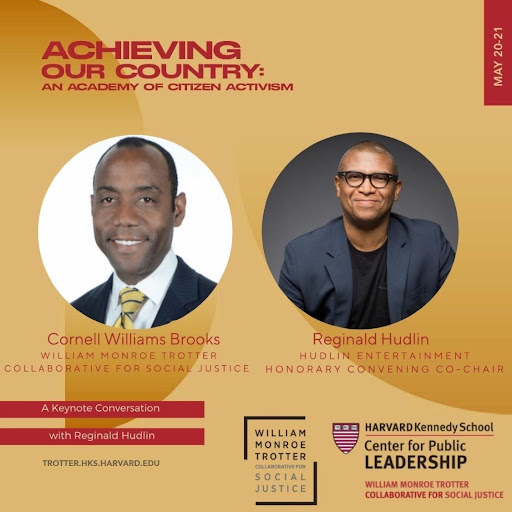 Cornell Brooks and I know each other from when he headed up the NAACP. He's now teaching the Harvard Kennedy School of Government, where I've lectured before. Happy to do it again and the students were great!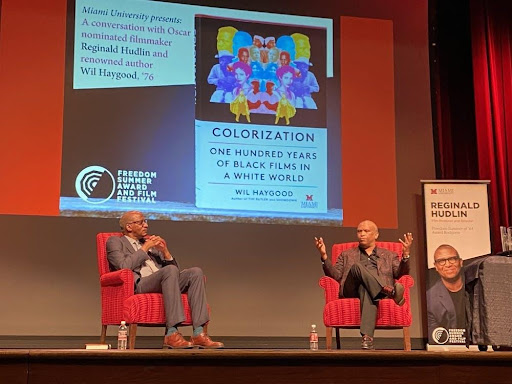 Will Haygood, a major writer, says his alma mater, Miami University, where he teaches, wants to give the Freedom Summer of '64 Award.  I gladly accept and we have a great time talking with each other and with the audience!
10. FAMILY TIME DURING PANDEMIC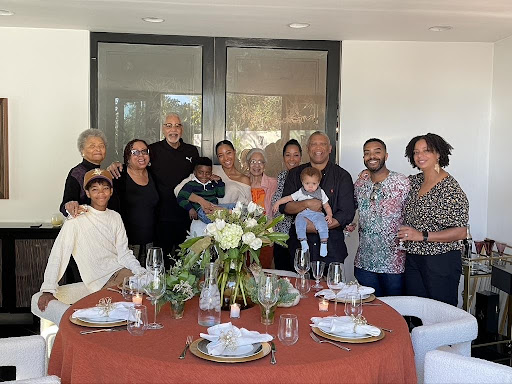 This has been a very tough year for our family.  Even with all the career success, that means nothing in the face of health challenges and death among our family and friends. In tough times like these, family is everything.  Fortunately, I've got a great one.  My children are back in classrooms and doing well.  My wife continues to be a pillar of strength, always there for both our immediate family and so many people around us who need a helping hand.  Even the isolation of covid had an unexpected benefit.  My daughter told me that because we were all together at home every day, she finally figured out what I do for a living.  
My takeaway from the year is GRATITUDE. I'm grateful for every bit of good fortune, every positive element in my life. I have seen people who have it all lose what is most important to them, nothing is promised. Thank you to everyone this year and throughout my life who has sent any good vibes my way. They are appreciated.