TV Producers of 2016 Oscars Are Selected
By MICHAEL CIEPLY SEPT. 1, 2015 New York Times
LOS ANGELES — The producers for the next Oscar ceremony will be Reginald Hudlin, a filmmaker schooled in urban comedy, and David Hill, a television producer with credits on "American Idol" and the 2011 World Series broadcast, the Academy of Motion Picture Arts and Sciences said on Tuesday.
The appointments for the ceremony, which is set for broadcast on Feb. 28 on ABC, followed a wide search, as the Academy reviewed candidates to replace Neil Meron and Craig Zadan, who had produced three successive Academy Awards shows. The audience for the last of those shows, hosted by Neil Patrick Harris earlier this year, dropped nearly 15 percent, to around 36.6 million viewers, from 43 million in 2014.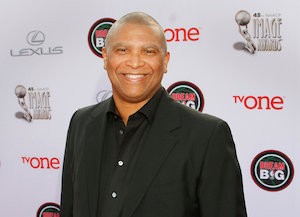 Mr. Hudlin was a producer of "Django Unchained," which was nominated for the best picture Oscar in 2012. He also produced the Academy's Governors Awards ceremony last year, after working as an executive, writer, director and producer on a string of films and television shows that began with a comic short, "House Party," and the several feature films to which it gave rise.
For weeks, Mr. Hudlin had been mentioned by Academy insiders as being high on a list of possible producers. Those included Michael Shamberg, who was an executive producer of "Django Unchained," and Joel Gallen, who was a producer of the last Film Independent Spirit Awards.
Mr. Hill, a less expected choice, has worked with various Fox-affiliated companies in a long executive career that included a stint as chief executive of the Fox Sports Media group.
Cheryl Boone Isaacs, the Academy's president, cited in a statement Mr. Hill's "vast experience as a live events producer" and Mr. Hudlin's "energy, creativity and talent as a filmmaker."
Having accepted the producing post, Mr. Hill and Mr. Hudlin will now turn to the show's biggest annual challenge: finding a host. Mr. Harris was widely criticized for his February performance.
Other hosting problems have included a decision by Eddie Murphy to abandon the host spot for the 2012 ceremony when the show's producer, Brett Ratner, resigned after his public use of an anti-gay slur, and a lackluster performance by the actor James Franco for the 2011 ceremony.