Reginald Hudlin "humbled" by Freedom Summer of '64 Award.
Press release from Miami University:
Nov 08, 2021
by Carole Johnson, university news and communications
Miami University presented major motion film producer/director Reginald Hudlin with the Freedom Summer of '64 Award on Sunday, Nov. 7, for his contributions in bringing the Black image to screen.   The award is bestowed by Miami each year upon a distinguished leader who has inspired the nation to advance civil rights and social justice. In Oxford in 1964 — at what was then the Western College for Women but is now part of Miami University's Western campus — Student Nonviolent Coordinating Committee leader Bob Moses led the training of 800 college students to travel to the South to register Black voters.    Miami strives to honor the legacy of those who worked for civil rights and social justice and, in the case of Michael Schwerner, 24, James Chaney, 21, and Andrew Goodman, 20, Freedom Summer activists who gave their lives in service to humanity.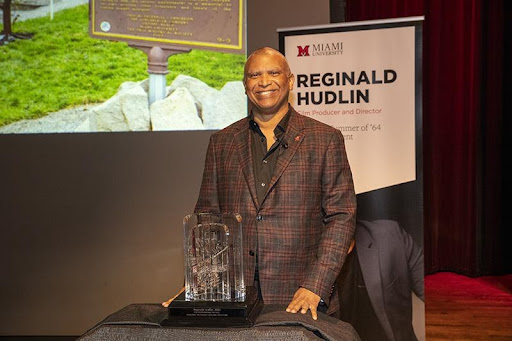 Comment
+ Permalink