The Black Movie Soundtrack II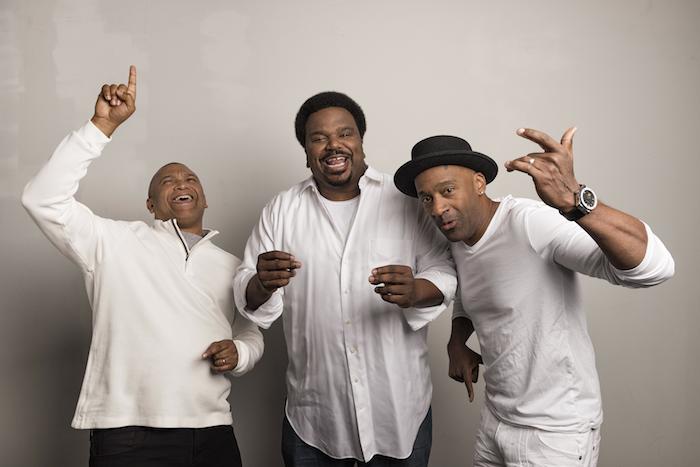 Wednesday, August 31, 2016 – 8:00pm
at The Hollywood Bowl
ARTISTS:
Marcus Miller
Philip Bailey, Verdine White, and Ralph Johnson of Earth Wind and Fire
Full Force
Additional special guests to be announced
Craig Robinson, host
Hollywood Bowl Orchestra, Vince Mendoza, conductor
I've produced a lot of popular projects in my careers…BET Awards, the NAACCP Image Awards, the Oscars…but few things have generated more excitement than the Salute to Black Movie Soundtracks that I did at the Hollywood Bowl several years ago.  The audience loved every minute of the show from start to finish, and the word of mouth was so strong that I got angry calls and emails from friends who didn't see the show, blaming me for not making them attend.
After weekly requests, the show is back this year and it's going to be bigger than before.  The show will cover the whole sweep of black music in the movies from Stormy Weather to Shaft and Superfly to Selma.  Movie clips will show onscreen while the music plays.
Vince Mendoza will be conducting the Hollywood Bowl Orchestra so the sound of the music will be properly widescreen.
Marcus Miller, who has produced everyone from Miles Davis to Luther Vandross, will assemble an all-star band to keep it funky.
The hilarious Craig Robinson is the host, who will jam along with the band as he jokes:
There will be special tributes to the movie music of Babyface (Boomerang, Waiting to Exhale); Maurice White of Earth Wind and Fire (That's the Way Of The World, Sgt. Pepper's Lonely Hearts Club Band, Soul Food) and Prince (Purple Rain, Under The Cherry Moon, Batman, Graffiti Bridge).
We can't announce all the performers yet, but the line up of guest artists is crazy.
But we can tell you that Phillip Bailey, Verdine White and Ralph Johnson will be there, doing classics like this:
Full Force from House Party and Krush Groove will be there, and they will do jams like this one from my first movie:
As I am able to announce more of the line up, I will post updates.  But don't sleep, buy your tickets now.  Don't complain to me later that the show is sold out and you need a hook up for a seat.  I got nothin' for ya.  Handle your business now.  Order your tickets by clicking here.